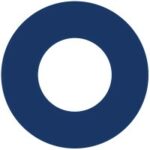 Job Detail
Job ID 42053

Career Level Senior Executive

Gender All

Qualifications certificate

Language Requirement

Region North America

Other Classifications startup

Special Programs y-combinator

Remote Yes
Job Description
Okta is looking for a data professional for the Customer Support Strategy and Operations team. You will use your business insight and technical knowledge to define, develop and deliver Business Intelligence and Analytics solutions for your internal customers, while working with the business to understand their changing requirements and measure impacts of those changes. 
As a part of the Customer Support Operations team, you'll be using data to help the Business in making informed business process decisions. You'll work cross-functionally with other teams and Executives to perform analyses and build data visualizations, so support management can quickly and accurately gain insights on issues and opportunities and be able to take actions. You'll be involved from project inception to report design through to data delivery, ensuring that your reports are delivering high-quality and relevant data so that our business can grow intelligently.
Job Duties & Responsibilities: 
Understanding of Customer Support processes and data with experience implementing BI dashboards and analytics tools to drive growth, engagement and satisfaction of our customers.
Analyze large sets of data from multiple sources, identify gaps, reconcile conflicts and process metrics and details to drive decision-making.  
Provide guidance to our business partners in constructing metrics and analysis.  
Be proactive in identifying improvements to existing reporting and dashboarding infrastructure to accurately represent the current organization's goals.
Support quarterly business reviews and provide ad-hoc reporting and performance monitoring for the Customer Support organization.
Deliver scaled reporting and self-serving analytics solutions with high visibility.
Present results and recommendation to senior leaders.
Required Skills & Qualifications:
Bachelor's degree (statistics, computer science, or math preferred).
3+ years experience as a Data Analyst or in a data analysis function within the relevant domains of customer service and online customer experience.
3+ years of experience working with Salesforce.
Validated experience with data visualization and business intelligence tools or packages (Tableau, Einstein, Redash, etc). 
Expertise using Excel and/or Google sheets to analyze data through pivot tables, custom functions, etc.
Working knowledge of data models, database design development, data mining and segmentation techniques.
Experience in SQL databases or with SQL coding/querying skills. 
Excellent analytical and problem-solving skills, combined with strong business discernment and an ability to communicate analysis in a clear and compelling manner. 
Exceptional written and verbal communication skills with the ability to translate complex problems into simpler terms to effectively influence both peers and senior leadership.
Additional Skills We Value: 
Experience with support management tools such as RingCentral, InContact, Guru, Experience Cloud.
Experience/knowledge of online technologies (Google Analytics a plus).
 
Okta is an Equal Opportunity Employer.
Okta is rethinking the traditional work environment, providing our employees with the flexibility to be their most creative and successful versions of themselves, no matter where they are located.  We enable a flexible approach to work, meaning for roles where it makes sense, you can work from the office, or from home, regardless of where you live.  Okta invests in the best technologies and provides flexible benefits and collaborative work environments/experiences, empowering employees to work productively in a setting that best and uniquely suits their needs.  Find your place at Okta https://www.okta.com/company/careers/. 
By submitting an application, you agree to the retention of your personal data for consideration for a future position at Okta.  More details about Okta's privacy practices can be found at: https://www.okta.com/privacy-policy.
Share:Click to share on LinkedIn (Opens in new window)Click to share on Twitter (Opens in new window)
Related Jobs
Showing 1 – 4 of 83 jobs
Commercial Business Analyst
Nuix
Sydney
Sydney
Full Time
2 days ago
Principal Business Intelligence, North America
Control Risks
New York, United States
New York, United States
Full Time
2 weeks ago
BI Engineer
Control Risks
San Francisco, United States
San Francisco, United States
Full Time
2 weeks ago
Strategic Business Analyst
Control Risks
San Francisco, United States
San Francisco, United States
Full Time
2 months ago
Other jobs you may like