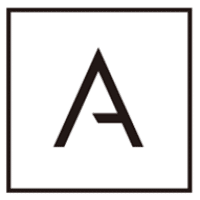 Job Detail
Offered Salary 0

Career Level Senior Executive

Experience 8 Years +

Gender All

Qualifications Bachelor Degree

Language Requirement English
Job Description
Aventura is a China-focused Market Partner and Brand Accelerator that offers holistic business solutions to launch, manage and grow consumer businesses in China. We help international clients with localization and transformation in the China market, leveraging expertise in crucial business sectors such as Omni-channel distribution, E-commerce, Digital Marketing, Market Research and Logistics solutions.
The group was established over a decade ago by Nordic serial entrepreneurs and investors who come with over 50 years of experience growing and investing in business in China. We are based in Shanghai with a team of 80 professionals from diverse cultural backgrounds, and satellite offices in Hong Kong and Stockholm.
Aventura Group专注于中国市场,是境外企业谋求发展的可靠合作伙伴。我们是在中国市场进行企业孵化并帮助国际品牌实现可持续发展的专家。我们为消费品行业客户在本地化和数字化革新方面制订战略方案并负责全面落地,领域涵盖全渠道零售、电商管理、数字营销、市场调研和物流方案等。Aventura Group 成立于2011年,由几位在中国市场有着多年商业和投资经验的北欧企业家创建。集团总部位于上海,在香港和瑞典斯德哥尔摩设有分公司。我们拥有一个具备多元文化背景、多专业领域人才的国际化团队。
Key Responsibilities:
Prepare and review monthly company & group consolidation financial reports and adjustments, ensure timely reporting with high quality. Being able to make variance analysis & explain the figures
Maintain tax compliance and reporting of taxes;
Manage external audit, follow up action implementation on audit findings;
Communicate with relevant government departments, banks, tax bureau externally;
Optimize financial systems & system settings based on business needs, implement effective internal control;
Provide insights to the financial decision-making process through analysis, projection and reporting;
Team leadership & coaching;
Other ad-hoc tasks assigned by the management team.
Key Requirements:
Bachelor's Degree or above in finance and accounting, business, economics, or equivalent professional experience.
10 years of working experience, consulting firm, consumer goods trading industry, or experience with start-up companies preferred;
Extensive experiences in accounting and financial reporting, experience with new IFRS and listed company reporting highly preferable;
Able to work in a Start-up style company and with similar experience is a plus;
Hands on experiences in Kingdee Cloud is a plus;
Certificate of CPA is preferred;
Strong communication and project management skills, quick learner, being able to deliver results under pressure; Able to work closely with Finance analysis and finance controller. Willing to change and work in dynamic environment.
Proficient in English for both written and oral
Key Relationships:
Directly report to Management team.
Work closely with Finance controller.
岗位职责:
每月准备和审核下属公司和集团合并财务报告,确保报告的及时性和准确性。能够进行差异分析和解释报表数据;
确保集团税务操作和申报的合规性;
负责集团的外部审计并跟踪审计结果的执行情况;
与相关政府部门、银行、税务局进行外部沟通;
根据业务需要优化财务系统和系统设置,实施有效的内部控制;
通过分析、预测和报告,为财务决策过程提供见解;
领导和指导财务团队;
能够完成管理团队分配的其他临时任务。
任职资格:
本科或以上学历,财务会计、商业、经济学或同等专业经验;
10年相关工作经验,咨询公司,消费品贸易行业,或有创业公司经验者优先;
在会计和财务报告方面有丰富经验,有新国际财务报告准则和上市公司报告经验者优先;
有金蝶云实际操作经验者优先;
注册会计师证书优先;
较强的沟通和项目管理技能,能够快速学习和适应新环境,并且能够在压力下交付成果;
英语读写流利。
Required skills
Other jobs you may like
Bavaria, Germany, Munich, Bavaria, Germany