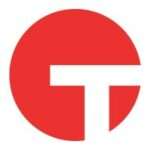 Job Detail
Job ID 23045

Offered Salary Negotiable

Career Level mid--senior

Experience 4-years

Gender All

Qualifications Bachelor Degree, Master Degree, MBA

Language Requirement English

Region north-america

Other Classifications Startup, SaaS, Tech, Non-Tech

Remote Yes
Job Description
The Basics:
The Sales Development Manager, Public Sector, will be responsible for leading a team of Marketing Development Representatives (MDRs) and Sales Development Representatives (SDRs) reporting into the Regional Head of Sales Development. This position will lead a team who generate qualified meetings, identify and expand sales opportunities and ultimately contribute to the public sector sales pipeline and close business. This includes working closely with channel, Federal and SLED sales and marketing systems as well as metrics and measurements that are essential to the success of the role. This position will provide leadership and planning as well as coaching and training to drive the very best results for the business. This position will be closely aligned with Public Sector sales leadership, field sales, sales operations, field marketing, partners and alliances. The successful candidate for this role should thoroughly understand outbound activities, modern sales prospecting practices and sales opportunity qualification, and would have a proven track record leading teams of ISR's or SDR's in the Technology sector. Experience of Public Sector (Federal or SLED) sales prospecting and opportunity qualification would be ideal. Demonstration of a passion for coaching, mentoring and developing others is essential, as well as thriving in a rapid change and growth environment.
What you'll do:
Drive and participate in the recruitment of the very best talent for the MDR/SDR team, ensuring a match with Tanium's core values
Inspire and lead the MDR/SDR team to achieve and exceed targets
Take full ownership and responsibility of team performance whilst maintaining accurate forecasting and reporting
Using best practice sales management disciplines to train, coach & develop the MDR/SDRs to be successful in their roles and beyond, increasing staff retention and providing career progression
Leverage key leading indicators for team management purposes as well as skill improvement/skill gaps
Analyze performance of campaigns reporting the results appropriately as well as recommending & implementing areas for improvement
Manage inbound lead flow and ensure correct allocation, ensuring all inbound leads are worked in line with process and SLAs
Drive high levels of productivity by ensuring that the appropriate MarTech and prospecting tools are being used as well suggesting alternatives and improvements where relevant
Optimize call scripts helping team members refine their delivery of the Tanium sales pitch to achieve the best results
Work closely with Sales and Marketing leadership to ensure success of online marketing campaigns
Work closely with Partner with Sales and Marketing teams to create and implement SDR programs to source both new business and existing customer opportunities
We're looking for someone with:
Education
BA or BS in Marketing, Communications, Business or Technology or equivalent work experience 
Experience
1-2 years of people management experience within the technology space preferred
2 + years of prospecting and or closing sales to the Public Sector required
Experience in Sales Development is desired
Track record of goal/quota achievement desired
Experienced leading sales development teams in the technology sector with proven success of goal achievement
Proficient with Salesforce.com CRM, Pardot, LinkedIn and prospecting tools
Ability to learn quickly the cyber security market
Experience selling into Federal/SLED market desirable  
Familiar with Sandler sales methodology/ SPIN preferred
Other
Advanced knowledge of Public Sector demand generation and lead nurturing/scoring is preferred
Strong written and verbal communications skills required
Technical acumen required
About Tanium 
Tanium offers an endpoint management and security platform built for the world's most demanding IT environments. Many of the world's largest and most sophisticated organizations —  including nearly half of the Fortune 100, top retailers and financial institutions, and multiple branches of the U.S. Armed Forces — rely on Tanium to make confident decisions, operate efficiently, and remain resilient against disruption. Tanium has been named to the Forbes Cloud 100 list of "Top 100 Private Companies in Cloud Computing" for five consecutive years and ranks 4th on FORTUNE's list of the "Best Workplaces in Technology 2020." 
On a mission. Together. 
At Tanium, we are stewards of a culture that emphasizes the importance of collaboration, respect, and diversity. In our pursuit of revolutionizing the way some of the largest enterprises and governments in the world solve their most difficult IT challenges, we are strengthened by our unique perspectives and by our collective actions.   
We are an organization with stakeholders around the world and it's imperative that the diversity of our customers and communities is reflected internally in our team members. We strive to create a diverse and inclusive environment where everyone feels they have opportunities to succeed and grow because we know that only together can we do great things. 
Taking care of our team members 
Each of our team members has 5 days set aside as volunteer time off (VTO) to contribute to the communities they live in and give back to the causes they care about most.   
Other jobs you may like
Shanghai, China, Shanghai, People's Republic of China