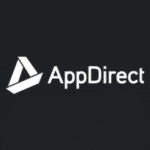 Job Detail
Job ID 23050

Offered Salary Negotiable

Career Level mid--senior

Experience 4-years

Gender All

Qualifications Bachelor Degree, Master Degree, MBA

Language Requirement English

Region north-america

Other Classifications Startup, SaaS, Tech, Non-Tech

Remote Yes
Job Description
À propos d'AppDirect
Devenez un citoyen du monde à l'ère numérique et outillez une nouvelle génération d'entrepreneurs branchés aux quatre coins du globe. AppDirect offre une plateforme d'abonnement permettant de vendre n'importe quel produit en tant que service, et ce, par n'importe quel canal et sur n'importe quel appareil. Nous alimentons des millions d'abonnements pour le compte d'organisations de partout dans le monde. Notre action est toujours guidée par nos valeurs et notre culture – une culture qui vous permet d'être vu, de rester authentique et d'exceller.
Votre profil
AppDirect est à la recherche d'un ou d'une responsable des campagnes de marketing afin de superviser l'ensemble des activités liées au développement et à l'évaluation des campagnes de marketing. Vous vous rapporterez à la directrice de la génération de la demande et de l'habilitation et vous serez responsable de soutenir la mise en marché des nouvelles fonctionnalités de produits et de piloter les campagnes permanentes, et ce, du début à la fin. Sur une base plus quotidienne, vous dirigerez également diverses activités de gestion de projet au sein de l'équipe de marketing de plateforme.
La personne idéale pour ce poste possédera un mélange d'expertises en stratégie marketing, en gestion de projet, en déploiement du parcours client et en campagnes de messagerie électronique, avec une emphase particulière sur la connaissance de Pardot. Si vous savez bâtir des campagnes évolutives basées sur des messages passionnants et fondés sur les données afin de tisser des liens profonds avec les clients actuels et potentiels, ce poste est pour vous!
Ce que vous ferez et ce qui vous fera briller
Développer des plans de campagne détaillés (en partenariat avec les équipes interfonctionnelles) et des énoncés de projets (comprenant les objectifs, les cibles, le type de contenu, les canaux visés, l'échéancier et les plans inversés) pour permettre aux équipes de marketing numérique, des opérations marketing, de marketing de contenu et d'événements d'exécuter leur travail efficacement;
Collaborer avec les équipes de contenu et de création pour créer du contenu en lien avec les phases de sensibilisation, d'évaluation et de décision du parcours client, en tenant compte des priorités de mise en marché;
Identifier les cibles, déterminer les tactiques à déployer, concevoir les offres et les appels à l'action, fixer des objectifs individuels de programme et établir les critères d'évaluation;
Travailler en partenariat avec les équipes de marketing numérique, de marketing de contenu, de marketing de terrain et d'opérations marketing pour harmoniser l'exécution à travers divers canaux;
Se coordonner avec les équipes de ventes et de développement des ventes pour s'assurer que les campagnes de génération de la demande sont en phase avec les objectifs de ventes; évaluer la qualité des pistes et suivre leur progression afin d'améliorer le taux de conversion à chaque étape (haut, milieu et bas de l'entonnoir) du cycle d'achat;
Reconnaitre les occasions de peaufiner les stratégies afin d'accélérer la progression dans l'entonnoir et d'améliorer les taux de conversion; mener des expériences portant sur différents canaux de marketing, auditoires, approches créatives et messages, et tester les hypothèses;
Collaborer sur une base interfonctionnelle avec diverses équipes (réussite client, produits, ventes) afin de comprendre le marché, les produits et les lacunes dans nos stratégies; identifier les occasions de croissance;
Élaborer des stratégies et exécuter des expériences marketing personnalisées selon le compte;
Suivre les indicateurs de rendement, identifier les occasions d'optimisation et produire des rapports sur le déroulement des campagnes;
Gérer la production des campagnes, notamment la coordination du contenu, les courriels, les événements et les activités d'habilitation afin d'atteindre les objectifs de mobilisation;
Collaborer et gérer les relations avec les fournisseurs tiers sur les programmes commandités liés aux activités de génération de pistes;
Collaborer avec l'équipe de marketing numérique pour optimiser et tester en continu le site Web de l'entreprise et les pages de campagnes, y compris la gestion directe du contenu;
Collaborer avec l'équipe des opérations marketing pour développer et gérer des modèles et des rapports d'attribution de marketing.
Compétences requises
4+ années d'expérience dans un poste de génération de la demande, dans un contexte de vente B2B, avec un accent sur les stratégies de campagnes intégrées;
Compréhension solide des meilleures pratiques en matière de génération de la demande dans un contexte B2; expérience dans le domaine technologique et des SaaS un atout important;
Aptitudes pour la résolution de problèmes; capable de trouver des approches créatives pour aborder les comptes ciblés;
Approche axée sur les données et les OKR;
Expérience avec Salesforce, Pardot, Zoom, Monday.com et des systèmes de gestion du contenu comme Craft;
Sens de l'initiative et grande autonomie; capacité à prioriser et à livrer la marchandise;
Excellentes compétences en gestion de projet; grand souci du détail;
Compétences solides en rédaction et en présentation;
Baccalauréat en commerce, en marketing, en communications ou en gestion, ou expérience équivalente.
Chez AppDirect, nous croyons que l'innovation est à son meilleur dans un environnement favorisant la diversité de l'excellence, de l'expérience et de la pensée. Nous accueillons chaque « AppDirecteur » et « AppDirectrice » pour l'empreinte unique qui est la sienne. Nous favorisons un environnement inclusif et sans discrimination à l'égard de la race, de la religion, de l'âge, de l'orientation sexuelle et de l'identité de genre, afin de favoriser l'authenticité, la fierté et l'excellence. Dans cette optique, nous encourageons fortement les candidatures des personnes autochtones, des personnes handicapées, des personnes issues de la diversité des orientations sexuelles et des genres et/ou des personnes aux identités intersectionnelles.
 
 
About AppDirect
Become a digital, global citizen and enable the new generation of digital entrepreneurs around the world. AppDirect offers a subscription commerce platform to sell any product, through any channel, on any device – as a service. We power millions of subscriptions worldwide for organizations. We do this by our values-driven culture – one that enables you to Be Seen, Be Yourself, and Do Your Best Work.
About you 
AppDirect is looking for a Marketing Campaign Manager to oversee end to end campaign development and measurement. Reporting to the Director, Demand Generation & Enablement, you will be responsible for supporting go-to-market for new product feature launches and always-on campaigns from start to finish, as well as drive daily project management activities across the platform marketing team. 
The ideal candidate has a mix of marketing strategy, project management, customer journey implementation, and email deployment experience, with an emphasis on expertise within Pardot. If you can build scalable campaigns that embrace data-driven and compelling storytelling to create a deep connection with customers and prospects, this job is for you!
What you'll do and how you'll have an impact
Develop detailed campaign plans (in partnership with cross-functional teams) and project briefs (including goals, targeting, content mix, channel mix, campaign calendars, and workback plans) to enable the Digital Marketing, Marketing Ops, Content Marketing, and Events teams to execute effectively;
Work with the content and creative team to create content for awareness, consideration, and decision phases of the buyer's journey, based on GTM priorities;
Select targets, determine the tactic mix, design offers and calls to action, set individual program goals, and measurement criteria;
Partner with digital, content, field, and marketing operations to align multi-channel execution;
Align with SDR and Sales teams to ensure demand generation campaigns are synchronized with sales goals, assess lead quality, and track lead flow and increase conversion rates at each stage (top, middle, and bottom of funnel) of the buying cycle;
Recognize opportunities to refine strategies to accelerate funnel progression and increase conversion rates; experimenting across marketing channels, audience targeting, creative, and messaging, and execute to test hypotheses;
Work cross-functionally with other teams (Customer Success, Product, Sales) to understand the market, the product, and address gaps in our strategies and identify new areas for growth;
Strategize and execute account-based marketing and personalized experiences;
Track KPIs, identify optimization opportunities, and report on campaign performance;
Manage campaign production, including coordination of content, email, event, and enablement activities to achieve engagement goals;
Collaborate and manage third party vendors on sponsored programs supporting lead generation efforts;
Work with the Digital Marketing team to optimize and continually test the company website and campaign landing pages, including hands-on content management;
Work with marketing operations to develop and manage marketing attribution models and reports. 
What we're looking for
4+ years of working in a B2B demand generation role with a focus on integrated campaign strategy;
A solid understanding of B2B demand generation best practices, technology or SaaS experience preferred;
A problem-solver who can come up with creative ways to get in front of target accounts;
A person who is data driven and OKR focused;
Experience with Salesforce, Pardot, Zoom Webinars, Monday.com, and Content Management systems such as Craft;
A self-starter with the ability to work independently, prioritize, and get things done;
Exceptional project management skills and attention to detail;
Strong writing and presentation skills;
A B.A./B.S. degree in Business, Marketing, Communications or Management or have equivalent experience.
 At AppDirect, we believe that innovation thrives in an environment that houses diversity of excellence, experience and thought. We respect each AppDirector as their own fingerprint; unique with no one alike. We foster an environment of inclusion without regard to race, religion, age, sexual orientation, or gender identity enabling AppDirectors to embrace their uniqueness to do their best work. As such, we strongly encourage applications from Indigenous peoples, racialized people, people with disabilities, people from gender and sexually diverse communities, and/or people with intersectional identities.
Other jobs you may like
Shanghai, China, Shanghai, People's Republic of China