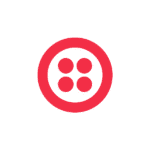 Job Detail
Job ID 42075

Career Level Mid-Senior

Gender All

Qualifications certificate

Language Requirement

Region South America

Other Classifications startup

Special Programs y-combinator

Remote No
Job Description
See yourself at Twilio
Join the team as our next QA Automation Engineer
Who we are & why we're hiring
Twilio powers real-time business communications and data solutions that help companies and developers worldwide build better applications and customer experiences.
Although we're headquartered in San Francisco, we're on a journey to becoming a globally antiracist company that supports diversity, equity & inclusion wherever we do business. We employ thousands of Twilions worldwide, and we're looking for more builders, creators, and visionaries to help fuel our growth momentum.
About the job
This position is needed to help Twilio design, develop, deploy and operate our automated testing infrastructure for iOS, Android, Windows, Mac and Linux apps and SDKs for the next generation internet and on-demand app identity theft prevention. 
Responsibilities
In this role, you'll:
Support the team in meeting high quality and availability goals.
Experience providing QA support for high-traffic, and high-impact apps for millions of monthly active users. 
Work alongside a collaborative team, building and improving an automated testing infrastructure that will replace our current manual tests suite.
Support our next generation of Authy Apps, and SDKs for the Account Security products (Verification, Authentication, Recovery), some of Twilio's largest platforms, both in user base and in revenue and across multiple platforms such as Android, iOS and JS.
Experience working on a global company that is full of talent that produces their own testing tooling and frameworks.
Qualifications 
Not all applicants will have skills that match a job description exactly. Twilio values diverse experiences in other industries, and we encourage everyone who meets the required qualifications to apply. While having €œdesired€ qualifications make for a strong candidate, we encourage applicants with alternative experiences to also apply. If your career is just starting or hasn't followed a traditional path, don't let that stop you from considering Twilio. We are always looking for people who will bring something new to the table!
Required:
3+ years experience writing automation test suites using Java, as well as performing manual testing
Experience working with the following tools and frameworks:
Continuous Integrations/Delivery: CircleCI, Jenkins, or similar.
Appium or similar.
API integration tests.
A positive and collaborative attitude, willing to keep learning and improving, as well as teaching and helping other team members.
Desired:
Experience with one or more of these is a plus:
Serenity framework and the Screenplay pattern
Android (Java or Kotlin)
iOS (Swift or Objective-C)
Javascript, Electron apps
Location 
This role will be based in our Bogota, Colombia office, or remote in Colombia. 
What We Offer
There are many benefits to working at Twilio, including, in addition to competitive pay, things like generous time-off, ample parental and wellness leave, healthcare, a retirement savings program, and much more. Offerings vary by location.
Twilio thinks big. Do you?
We like to solve problems, take initiative, pitch in when needed, and are always up for trying new things. That's why we seek out colleagues who embody our values €" something we call Twilio Magic. Additionally, we empower employees to build positive change in their communities by supporting their volunteering and donation efforts.
So, if you're ready to unleash your full potential, do your best work, and be the best version of yourself, apply now!
If this role isn't what you're looking for, please consider other open positions.
#LI-MT6 #LI-Remote
Share:Click to share on LinkedIn (Opens in new window)Click to share on Twitter (Opens in new window)
Related Jobs
Showing 1 – 4 of 775 jobs
Senior Data Engineer AI
Relativity
Remote United States
Remote United States
Full Time
3 weeks ago
Lead Data Scientist Analytics
Relativity
Chicago
Chicago
Full Time
1 month ago
Senior Data Scientist- Trace
Relativity
Remote United States
Remote United States
Full Time
2 months ago
Manager, Software Engineering AI
Relativity
Chicago
Chicago
Full Time
2 months ago
Other jobs you may like
Beijing, China, Beijing, People's Republic of China