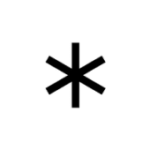 Job Detail
Job ID 42049

Career Level Mid-Senior

Gender All

Qualifications certificate

Language Requirement

Region Europe

Other Classifications startup

Special Programs y-combinator

Remote No
Job Description
At Arrival, our team is creating best-in-class electric vehicles using a radical new method of design and production. We work with some of the world's leading businesses and governments to achieve our goal of redefining mobility and transport ecosystems, transforming how people and goods travel and enhancing urban environments for all communities.
Innovation, rapid development and testing help us to push the boundaries. Our New Method takes our portfolio of patented technologies created in-house, and combines it with assembly in Arrival Microfactories. It's a groundbreaking approach, leading to products with maximum functionality, peak efficiency, and an elevated experience at a much more competitive price than other electric vehicles, and even fossil fuel vehicles.
What does this mean?
To date we have successfully delivered functional and industrial level prototype development robots to our factory sites. These are autonomous mobile robots that integrate into our wider autonomous assembly factory operations, a core enabler to facilitate Arrivals vehicle production vision.
As we mature and scale our mobile robotic product, a unique opportunity is presented to help us design better robots, work out how we build them, coordinate supply chain, identify SQA issues, help deliver and deploy in Arrival factories both in the UK and globally.
The successful candidate should be able to provide valuable technical leadership in these following areas:
Product design reviews
Virtual build / Digital Mock Up Cost down analysis
Make vs BuyQuality checking and inspection techniques
DfM / DfA FMEA Assembly process 
Root cause analysis techniques
Non conformances
Continuous improvement
Scale upTooling / jigs / fixtures
Manufacturing processes
Part level and assembly drawings
CAD & PLM experience (NX & Teamcenter)
Why would a good production & manufacturing engineer want to join Arrivals Mobile Robotics team?
You are someone who enjoys being on the ground, literally in the middle of it all, on a continuous improvement mission up and down the design process, guiding the team to design and deliver ever better products at increasing scale. A balanced mix of hands off and hands on, liaising with designers, technicians, suppliers, logistics, customers and people we haven't thought of yet. Insatiable appetite for getting things done diligently and professionally. Question everything, put your name on it and be proud of your work.
 
 
At Arrival we want all of our employees to feel comfortable bringing their passion, creativity and individuality to work. We value all cultures, backgrounds and experiences, as we truly believe that diversity drives innovation. Join our mission to bring better, more sustainable transportation to communities around the world.
Share:Click to share on LinkedIn (Opens in new window)Click to share on Twitter (Opens in new window)
Related Jobs
Showing 1 – 4 of 775 jobs
Senior Data Engineer AI
Relativity
Remote United States
Remote United States
Full Time
3 weeks ago
Lead Data Scientist Analytics
Relativity
Chicago
Chicago
Full Time
1 month ago
Senior Data Scientist- Trace
Relativity
Remote United States
Remote United States
Full Time
2 months ago
Manager, Software Engineering AI
Relativity
Chicago
Chicago
Full Time
2 months ago
Other jobs you may like
California, United States, Palo Alto, California, United States