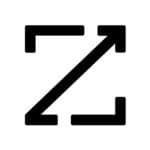 Job Detail
Job ID 22976

Offered Salary Negotiable

Career Level entry-level

Experience 2-years

Gender All

Qualifications bachelor-degree

Language Requirement English

Region north-america

Other Classifications Startup, SaaS, Tech, Non-Tech

Remote Yes
Job Description
Overview
Our fast-growing team is looking for a SQL developer to support our efforts supporting and building our commission system and other finance applications. Our team supports and develops the tools to facilitate financial operations including ERP applications, Financial Planning software, and Commission Calculation tools.
This critical role in our group will be responsible for providing excellent integration support for our stakeholders while analyzing and developing the middle layer between the data warehouse and our commissions system through the  building of data models and transforming data for reporting.. This role will work with a team lead, and business segments both inside and outside of the departments and company. You must be able to interpret complex business requirements and convert them into data models, SQL code and reports.. 
The successful candidate is analytical, a SQL expert, and possesses a strong passion for developing integrations. You have excellent business acumen and communication skills and enjoy working with cross-functional partners to develop business driven results. You should be passionate about data modeling, be driven to solve complex problems, and strive to deliver business ROI to the organization from your work. We are a fast paced group that collaborates with internal business stakeholders to develop a best in class environment that is supported by a best in class team.
Responsibilities
IDENTIFY NEEDS & RECOMMEND SOLUTIONS: Ask the right questions, understand the business needs of cross-functional stakeholders, ideate and make recommendations for ETL and integration solutions.
BECOME AN EXPERT IN THE COMMISSION'S ENVIRONMENT: Become familiar with and adopt the skills to become an expert in the commissions tool to ensure relevant and impactful approaches that drive results; pursue technical training and development opportunities, strive to continuously build knowledge and skills.
CONTRIBUTE TO EXPERIENCE: Develop, unit test and system integration test solutions in support of customers user acceptance testing to create best in class integrations that scale to meet our rapidly growing business needs. 
PRODUCE HIGH QUALITY PROGRAMS: Apply rigor designing and building technical and functional solutions to complex business problems by delivery of great results
Basic Qualifications
5+ years of experience in SQL development
Experience with the product Xactly Incent, Xactly Connect and Pervasive ETL is required
B.A./B.S in Computer Science, Engineering or Information Systems
Experience working with integrations/ETL, with at least two years of data integration experience
Strong problem solving skills and analytical skills
Worked on Stored procedures, Views and implemented joins on multiple tables and created functions.
Involved in Design, Development, Testing and Integration of solutions
Implementing business logic and database connection to applications.
Used GIT as version control.
Participated in design sessions, code reviews, bug fixes, common standards and best practices.
Worked in Agile scrum SDLC implementations.
Effective oral, written communication skills and strong analytical problem-solving capabilities.
Other jobs you may like