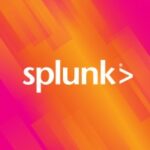 Job Detail
Job ID 42034

Career Level Mid-Senior

Gender All

Qualifications certificate

Language Requirement

Region North America

Other Classifications startup

Special Programs y-combinator

Remote No
Job Description
Product Manager, Splunk AIOps (Observability)
Job Description:
Ready to shake things up? Splunk continues to be on a tear while enjoying tremendous growth year over year. With growth comes scaling opportunities and the need to take the friction out of our processes, platforms, and systems to drive scale, efficiency, and effectiveness. Splunk is all-in on Cloud, and with this focus we aim to offer the power of Splunk products using a cloud service that is centrally and uniformly delivered to our large number of cloud customers, from Fortune 100 companies to small and medium-sized businesses.
As the Senior Product Manager for Splunk AIOps product, you will be part of a talented team of Product Managers within the Observability group.  You will be responsible for defining and executing on the vision and strategy to deliver valuable outcomes for our customers.
In this role, you will work closely with a variety of cross-functional teams throughout the organizations. Primarily, partnering with UX designers, and engineers to reimagine and deliver on the next generation of Splunk AIOps  product, drive widespread adoption across our customer base by closely collaborating with sales engineering, customer success and marketing teams. 
You will be responsible for defining and driving the roadmap and product features we deliver for our customers. You will need to utilize your product management expertise to understand user and customer pain points to build the product roadmap. You will use your deep experience delivering features using Agile methodologies, in a Product Owner role to execute on that roadmap and measure outcomes delivered.. To be successful, you will have to balance priorities, collaborate with senior leaders, and present to executives; at the same time, define detailed user stories, related functional requirements, and key performance indicators.
This position requires you to be a self-starter with the ability to take ownership, work with tight timelines, and handle various tasks simultaneously while maintaining a positive outlook. In addition, strong oral communication and written documentation skills are valuable for this role. Will you join us?
What you'll do: Yeah, I want to and can do that.
Represent the team as the main interface for collaboration with internal partners and actively engage with them to ensure delivery is aligned with business needs and the product vision
Develop and refine product roadmaps that inform our design and engineering teams of the problems that need to be solved
Create strong partnerships with business stakeholders creating continuous feedback loops that allow us to better understand their challenges, and enable the product team to work in small iterations
Collaborate with our design team to understand the needs of both our users and Splunk customers to create remarkable solutions which delight users and customers alike
Partner closely with our engineering teams on the execution of product strategy and roadmaps
Foster an environment that enables the product team to build quickly while maintaining a high standard for quality
Define and standardize Key Performance Indicators that will help aid in the decision-making process and showcase results
Identify hypotheses that can be tested quickly to help validate ideas or improve understanding
Extensive experience working with engineering teams as a Product Owner to develop products using an Agile delivery methodology, specifically Scrum or Kanban
Product backlog prioritization responsibility to ensure the highest business value is being delivered
Independently author feature requirements in the form of user stories and acceptance criteria for varying business scenarios
Ensure that our product evolution thoughtfully addresses product adoption
Build strong relationships internally and externally; present roadmaps, sophisticated ideas, and features to broad teams in an effective manner
Requirements: I've already done that or have that!
1-3 years of experience as a Product Manager working with a full-stack team delivering enterprise web applications
Excellent track record working with internal partners to define outcomes, metrics, strategies, roadmaps, dependencies, and releases
Ability to lead a portfolio of bigger and smaller deliveries while balancing short-term goals and long-term vision
Comfortable applying a combination of qualitative and quantitative methods to define success and problem solving without perfect metrics
Willingness to be on a constant learning journey and continuously go above and beyond the comfort zone
Good balance of IQ & EQ to be able to solve both technical and social challenges
Excellent written and verbal communication skills; timely communication with clear expectations. An active listener and clear communicator; can lead by influence
Preferred knowledge and experience: These are a huge plus.
Experience operating with a geographically dispersed workforce
Education: Got it!
BS or MS in Computer Science/Information Systems/Engineering or equivalent experience required
What We Offer You: Wow, I want that.
A constant stream of new things for you to learn. We're always expanding into new areas, bringing in open source projects and contributing back, and exploring new technologies.
A set of extraordinarily hardworking, innovative, open, fun, and dedicated peers, all the way from engineering and QA to product management and customer support.
Growth and mentorship. We believe in growing engineers through ownership and leadership opportunities. We also believe mentors help both sides of the equation.
A stable, collaborative and supportive work environment.
We don't expect people to work 12-hour days. We want our teams to have a successful time outside of work too. Want to work from home sometimes? No problem. We trust our colleagues to be responsible with their time and dedication and believe that balance helps cultivate an extraordinary environment
This isn't a job it's a life changer are you ready?
Splunk has been named one of San Francisco Bay Area's €œBest Places to Work€ by the San Francisco Business Times, ten years in a row. We offer a highly competitive compensation package and a plethora of benefits.
Splunk is proud to be an equal opportunity workplace and is an affirmative action employer. We value diversity at our company. All qualified applicants will receive consideration for employment without regard to race, color, religion, sex, sexual orientation, gender identity, national origin, or any other applicable legally protected characteristics in the location in which the candidate is applying. For job positions in San Francisco, CA, and other locations where required, we will consider for employment qualified applicants with arrest and conviction records.
Share:Click to share on LinkedIn (Opens in new window)Click to share on Twitter (Opens in new window)
Related Jobs
Showing 1 – 4 of 775 jobs
Senior Data Engineer AI
Relativity
Remote United States
Remote United States
Full Time
3 weeks ago
Lead Data Scientist Analytics
Relativity
Chicago
Chicago
Full Time
1 month ago
Senior Data Scientist- Trace
Relativity
Remote United States
Remote United States
Full Time
2 months ago
Manager, Software Engineering AI
Relativity
Chicago
Chicago
Full Time
2 months ago
Other jobs you may like
Shanghai, China, Shanghai, People's Republic of China