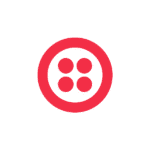 Job Detail
Job ID 42026

Career Level Mid-Senior

Gender All

Qualifications certificate

Language Requirement

Region North America

Other Classifications startup

Special Programs y-combinator

Remote Yes
Job Description
See yourself at Twilio
Join the team as our next Product Manager (L3) Privacy Engineering
Who we are & why we're hiring
Twilio powers real-time business communications and data solutions that help companies and developers worldwide build better applications and customer experiences.
 
Although we're headquartered in San Francisco, we're on a journey to becoming a globally antiracist company that supports diversity, equity & inclusion wherever we do business. We employ thousands of Twilions worldwide, and we're looking for more builders, creators, and visionaries to help fuel our growth momentum.
About the job
This position is needed to protect data privacy Twilio by providing legally binding controls of data and transparency of the effectiveness of those controls. The Privacy Engineering(PE) team is transforming Twilio into a trusted custodian of customer data. The core function of this team is to ensure we operate credential services and certificate management as a service for Twilio products and services.  We are seeking a Product Manager to partner with PE to accelerate the products and services provided to our internal customers.This position reports to the Senior Product Manager for Privacy Engineering.  If you are deeply passionate about enabling Twilio engineers, and love solving complex infrastructure problems with software, you are probably a great fit for our team.
Responsibilities
In this role, you'll:
Ensure Product  user permissions for data are approved and reviewed quarterly for ongoing legitimate interests by managers for their direct reports.
Develop audit programs for our various product lines across Twilio for compliance with GDPR, ENISA and EDPB recommendations.
Ensure that evidence for data  transfers are audited with an associated business reason that satisfies legitimate interests tests
Deliver product teams privacy roadmaps for alignment with EDPB, GDD & ENISA guidelines for the GDPR through assessment playbooks
Translate Schrems II requirements for data residency into approved TSMs for product teams to conform to latest EDPB/GDD guidance [Data Residency TSMs]
Ability to understand complex technical issues and explain to product and engineering organizations
Ability to distill complex technical issues into terminology understood by non-technical audiences
Ability to balance multiple challenging priorities in a fast-paced environment
Ability to optimally communicate across all levels of the organization from engineers to executives with a high level of integrity and a desire to assist your team you can be flexible as this office scales.
Ability to build logical views of project sequence and dependency to orchestrate work across multiple teams and track global view of program risks/ issues/ dependencies
Skills in delivering verbal and written communications to internal customers that demonstrate an ability to accurately convey information and a sensitivity to the internal customer's experience
Participate in Agile/Scrum teamsassist team in planning and execution of sprints, epic and story backlog refinement, and related operating mechanisms.
Seek out and gather our engineers' needs€"translate and synthesize them into actionable products/product requirements.
Maintain laser focus on MVPs, iterative product development, and releasing immediate/tangible value to engineers€"learn and adjust frequently.
Manage project plans for on-time development and release€"ensure that engineering is working on the right things at the right time.
Accelerate learning on new products by running workshops, developer previews or betas to gather developer feedback and build a strong perspective on product priorities.
Identify necessary reports, metrics, and analysis to measure the effectiveness and validate the success of completed projects.
Demonstrate excellent verbal and written communication ensure that complex ideas, thoughts, and vision can be communicated simply and effectively. You are expected to thrive in a highly collaborative environment.
Create detailed product specifications to illustrate product functionality including business rules, flows and use cases
Qualifications 
Not all applicants will have skills that match a job description exactly. Twilio values diverse experiences in other industries, and we encourage everyone who meets the required qualifications to apply. While having €œdesired€ qualifications make for a strong candidate, we encourage applicants with alternative experiences to also apply. If your career is just starting or hasn't followed a traditional path, don't let that stop you from considering Twilio. We are always looking for people who will bring something new to the table!
Required:
2+ years of experience in the development of end-to-end product experiences for internal and external customers
2+ years experience in globally-operated Cloud Services/Platforms (preferably AWS)
Experience in developing compliance oriented systems that meet the needs of end-users and developers.  
Detailed understanding of privacy rights regulations, legal developments and advisory bodies (GDPR, GDD, EDPB, Schrems II)
Strong ability to analyze data and trends from product teams and voice of the customer surveys to provide key findings to internal stakeholders, dig into the technical details with various stakeholders and drive change/actions based on the feedback.
Interact extensively across all functional teams within Twilio. 
Ensure consistent exercise of appropriate judgment and discretion in evaluating 
Collaborative mindset and ability to work with distributed, cross-functional teams.
Solid communication skills and the ability to clearly articulate both your point of view and that of your customers and stakeholders.
Ability to understand customer toil and alleviate it with up-to-date documentation and effective communication. 
Strong communicator fluent in written and verbal English.
You are curious, empathetic, and have a good appreciation of humor.
Bachelors/Masters degree in Quality Management or Computer Science or equivalent experience
Desired:
Prior experience with user attestation programs (SOX, GLBA)
 
Location 
This role will be remote, and based in the  USA.
Approximately  5% travel is anticipated. 
What We Offer
There are many benefits to working at Twilio, including, in addition to competitive pay, things like generous time-off, ample parental and wellness leave, healthcare, a retirement savings program, and much more. Offerings vary by location.
Twilio thinks big. Do you?
We like to solve problems, take initiative, pitch in when needed, and are always up for trying new things. That's why we seek out colleagues who embody our values €" something we call Twilio Magic. Additionally, we empower employees to build positive change in their communities by supporting their volunteering and donation efforts.
So, if you're ready to unleash your full potential, do your best work, and be the best version of yourself, apply now!
If this role isn't what you're looking for, please consider other open positions.
(Location dependent information)
Colorado applicants: 
The estimated pay range for this role, based in Colorado, is $96,096.00 $151,008.00 
Additionally, this role is eligible to participate in Twilio's equity plan.
The successful candidate's starting salary will be determined based on permissible, non-discriminatory factors such as skills, experience, and geographic location within the state. This role is also eligible to participate in Twilio's equity plan and for the following benefits: health care insurance, 401(k) retirement account, paid sick time, paid personal time off, paid parental leave.
Share:Click to share on LinkedIn (Opens in new window)Click to share on Twitter (Opens in new window)
Related Jobs
Showing 1 – 4 of 61 jobs
Director, Data Privacy | Technology
FTI Consulting
Chicago, Illinois
Chicago, Illinois
Full Time
1 week ago
Lawyer Data Protection and Commercial Transactions (remote)
Relativity
Liverpool
Liverpool
Full Time
3 weeks ago
Lawyer Data Protection and Commercial Transactions (remote)
Relativity
London
London
Full Time
3 weeks ago
Lawyer Data Protection and Commercial Transactions (remote)
Relativity
Manchester
Manchester
Full Time
3 weeks ago
Other jobs you may like