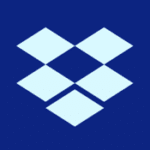 Job Detail
Job ID 23078

Offered Salary

Negotiable

Qualifications

Bachelor Degree, Master Degree, MBA

Language Requirement English

Other Classifications

Startup, SaaS, Tech, Non-Tech
Job Description
Role Description
As a Product Manager in the Growth organization, you will lead your technical cross functional team (engineering, design, data science, research, marketing) to inflect Dropbox growth during a pivotal time as the company expands beyond its $1.9B core sync & share business into faster growing digital organization and collaboration products. 
 
You will own high visibility initiatives that drive company's long-term strategy and roadmap for new growth directions that introduce Dropbox to small businesses, creators, and consumers. You will execute projects with engineers, designers, analysts and marketers in a fast-paced environment. The role requires a mix of analytical horsepower, relentless execution, and well-honed customer judgment. You will be responsible for delivering best in class experiences to acquire new users and convert them into loyal paying subscribers, driving both user and business wins while also building extensible platforms that grow a multi-product portfolio at scale.
Responsibilities
Drive complex, business-critical growth initiatives. Define vision, strategy, and roadmap that delivers step function change in how businesses, creators, and consumers discover and buy Dropbox.
Lead and guide product direction for a cross-functional team of engineering, design, analytics, marketers, and platform partners. 
Engage and cultivate relationships with product partners to influence shared cross-team directions and manage risks or trade-offs. Communicate clearly and crisply with leadership stakeholders and drive alignment across multiple teams in scrappy ways.
Become an authority on your Growth strategies, balancing near-term impact with long-term extensibility. You'll lead your team to identify customer needs and business opportunities through a combination of user research, collecting feedback from cross-functional teammates, diving into data, and competitive analysis.
Define, understand, and improve key growth funnels and metrics. You'll own complex features and experiments end-to-end, including defining product specs, driving cross-functional execution, and making thoughtful product decisions along the way.
Requirements:
4+ years of experience delivering highly successful and innovative software products. Additional engineering or technical experience a plus!
Experienced in iterative product development culture a must. Ideally experienced in high-usage UI, back-end processing, reporting and analytics, and machine learning. Full stack software delivery experience a plus!
Flawless product craft and technical acumen; expert in balancing user and business impact as well as short- and long-term impact.
Shipped creative and highly successful self-serve products in B2B or consumer tech; involved in end-to-end product process from conceptualizing, building, shipping and scaling products on web, desktop, or mobile clients. 
Entrepreneurial drive and demonstrated ability to achieve stretch goals in an innovative and fast-paced environment, while building extensible and scalable solutions. You can turn ambiguous problems and big ideas into a roadmap of features, experiments, and research with minimal guidance.
Deeply understand how your products work and how to measure short- and long-term success. You know every step of the user funnel. You can design, run, and interpret experiments and A/B tests.
Build a portfolio of experiments and multi-cycle strategy. You are as comfortable white boarding a completely new experience as you are optimizing an existing flow.
Build consensus and listen well, but can also drive hard decisions. You push the pace. You take blame and pass the praise. People love working with you.
Excels at communicating with team, partners, and executives with clarity, salience, and urgency. Maven at proactively managing upwards.
Passionate about metrics and data, collaborative tools and workflow products, storage and security, and creator or influencer space (nice to have)
Other jobs you may like
Leinster, Ireland, Dublin, Leinster, Ireland