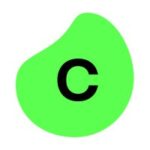 Job Detail
Job ID 22933

Offered Salary

Negotiable

Qualifications

bachelor-degree

Language Requirement English

Other Classifications

Startup, SaaS, Tech, Non-Tech
Job Description
The time is now to start your next career step at Celonis, one of the fastest growing global tech companies worldwide
Celonis is the leader in business transformation software – the Execution Management Systems (EMS) lifts barriers to execution capacity to maximize business performance. Powered by its market-leading process mining core, the Celonis EMS helps companies manage every facet of execution management from analytics, to strategy and planning, management, actions and automations. For Global 2000 companies, transforming to an intelligent enterprise has become a key strategic priority. Celonis disrupted what had previously been a manual, time-consuming and expensive consulting-driven approach to jump-start and operationalize change in transformation initiatives. Celonis has thousands of global customers including ABB, AstraZeneca, Bosch, Coca Cola, Citibank, Dell, GSK, John Deere, L'Oreal, Siemens, Uber, Vodafone, and Whirlpool. Particularly in these uncertain times Celonis plays an impactful role in helping customers to use their execution capacity the best way possible. 
Celonis is headquartered in Munich, Germany and New York, US, and has in total 15 offices worldwide. The company has grown 5,000% in 4 years and 300% in the past year. Celonis now counts as a Decacorn, having raised $1 billion in our most recent funding round in June 2021, valuing the company at more than $11 billion. Since opening its US headquarter in New York in September 2016 it has quickly added blue chip customers like Lockheed Martin, ExxonMobil, Honeywell, and Mars to its client roster. The US is the fastest growing region for Celonis and will soon exceed 50% of its total revenue, and therefore expanding US offices in New York, San Francisco, Raleigh, as well as Toronto, Canada, and Latin America.
At Celonis, we believe that every company can unlock their full execution capacity – and for that we need you as a Solution Engineer. 
We are looking for a seasoned, hardworking, smart and overachieving Principal Solution Engineer with proven experience and a passion for selling technology solutions to senior executives to support and help our growing sales team to achieve revenue goal.
You translate our customers business challenges into solutions within our product offering and help articulate the unique value proposition that Celonis brings to our prospects. You will be partnering with our account executives to build and execute on custom demos, proof of concepts and presentations. You will be responsible for selling into new prospects as well as upselling to existing customers. Measures of success include new customer acquisition rates, up-selling and contribution to overall sales team and business success.
Responsibilities:
Serve as the technical liaison, collaborate with sales, marketing and services team to create customized presentations, demos and proof of concepts
Drive proof of concept projects to success by creating a convincing story that shows our solution as a must have that delivers quantifiable and tangible business value to our customers
Take learnings from the field and feed them back to improve our products, solutions, sales process and collateral
Build strong champions at our prospects by winning their trust through technical, product expertise and business acumen
After building the technical solution elevate the story so that your sales team and you can pitch relevant content effectively to SVPs, COOs and CFOs
You 
… have proven success as a Sales Engineer
… have a proven track record selling complex enterprise solutions
… have the ability to forge strong, long-lasting relationships with senior executives
… have the ability to creatively explain and present complex concepts in an easy to understand manner
… have solid technical background with understanding and/or hands-on experience in software development and web technologies
… have excellent written and verbal communication skills
… have excellent presentation and creativity skills
… are willing to travel 
… obtained a BA/BS degree or equivalent, preferably with a numeracy base
We
… see people as the fundamental pillar of our success. Therefore, we invest into the personal growth and skill development of each individual alongside with the strength finder test 
… offer attractive compensation models (best-in-class salary, stock option packages, employee referral bonus, family service, flexible working hours, …)
… are visionary and one of the fastest growing Software-Unicorns in the world
… are experts in the field of Process Mining – the new Celonis Execution Management System provides a set of instruments and applications: the EMS offerings help companies manage every facet of execution management from analytics, to strategy and planning, management, actions and automations
… distinguish ourselves through a unique combination of innovative start-up atmosphere paired with great professionalism and self-responsible work
Celonis is an equal opportunity employer. We celebrate diversity and are committed to creating an inclusive environment for all employees. Different makes us better.
Have a look at our full Diversity statement here.
Other jobs you may like
Leinster, Ireland, Dublin, Leinster, Ireland