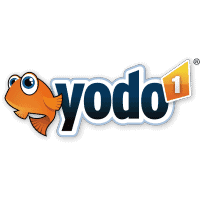 Job Detail
Job ID 19429

Offered Salary 0

Career Level Internship

Experience less-than-1-year

Gender All

Qualifications Diploma

Language Requirement EnglishChinese (mandarin)JapaneseKorean
Job Description
Now Hiring: Business Development & Sales Interns (Remote)
Launch Your Mobile Gaming Career at Yodo1  
Are you curious about the future of the gaming industry? How about being a part of it?
You can kickstart your career in gaming now with a remote earning opportunity that will teach you the essentials of the massive and fast-growing mobile gaming industry. All you need is an interest in gaming and sales. No professional, technical, or gaming background is required; we will teach you everything you need to know to succeed.

ABOUT US
Yodo1 is a company that helps mobile game developers.
We provide the platform for developers big and small to learn and master the industry, turn their games into steady sources of income, enter new markets, and collaborate with top global brands to make smash hits.
It all starts with MAS: Managed Ad Services, a unique monetization solution that helps developers optimize their income from games. See it for yourself in 5 minutes: bit.ly/yodo1MAS
Today, our platform is helping thousands of developers around the world turn their titles into scalable businesses. Our singular focus for the coming year is rapidly scaling up our user base and turning passion into a livelihood for tens of thousands more.
If you care about this as much as we do, we want you on our team.
LOCATION: Remote from Anywhere
JOB TITLE: Sales Intern—Games Growth Specialist
JOB DESCRIPTION
As a Games Growth Specialist, you work with our dynamic and proactive global sales team, learn from our sales and monetization professionals, and talk with game developers around the world. This is a commission-based paid internship opportunity. We offer flexible work hours and the ability to work from anywhere, as well as eligibility for promotion to a full-time position after completing your first three months.
RESPONSIBILITIES
Learning gaming industry essentials, including how games monetize and gaining the sales skills needed to succeed;
Connecting with mobile game developers and sharing how Yodo1 can bring more value to their titles;
Helping developers set up and start using our MAS platform to increase their revenue—earning a commission with every deal closed;
Building long-term relationships with game studios, learning and understanding their needs, and working with our Operations and Customer Success teams to better fulfill them.
REQUIREMENTS
Interest in sales and a passion for learning;
Your own laptop and a good internet connection for live calls;
English communication is a must; second languages are a big plus.
HOW TO APPLY
Our Sales Internship application works in three steps:
Enroll in and complete the MAS BD Certification Course;
Interview with our team;
Begin your internship and earn while you learn; promotion opportunities after three months.
Note: Don't forget to mention "oriental Career" when registering. So you get a speedy response
Other jobs you may like