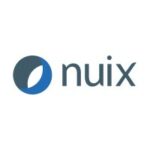 Job Detail
Job ID 41962

Career Level Mid-Senior

Gender All

Qualifications certificate

Language Requirement

Region North America

Other Classifications startup

Special Programs y-combinator

Remote No
Job Description
Nuix creates innovative software that empowers organizations to simply and quickly find the truth from any data in a digital world. We are a passionate and talented team, delighting our customers with software that transforms data into actionable intelligence. 
At Nuix, we hire the best people from around the world and empower them to do what they do best. We pride ourselves on our ongoing innovation, dedicated customer service and cutting-edge solutions that make a real difference to our customers and the world in which we live.
We collaborate to provide innovative solutions for more than 1,800 customers in over 72 countries. Our customers include many of the world's top financial institutions, corporations and government departments, all major global regulatory agencies, leading security and law enforcement agencies, and all tier-one advisory firms and litigation support vendors.
Nuix MSSQL Database Developer is a dedicated resource assigned to name accounts with the goal to foster trusted advisor relationships. The MSSQL Database Developer will have a complete understanding of the Nuix Portfolio to align customer business goals with innovative approaches. 
Key Responsibilities include but not limited to
Assist with the planning and execution of data migrations with complex requirements from other platforms to Nuix Discover.
Assist customers with complex data requirements in transferring data between Nuix Discover databases.
Assist customers with comparing and reporting on data across Nuix Discover databases, including for repository style workflows.
Partner with the Customer Success and On Premises teams on customer projects.
Collaborate with the Site Reliability Engineering (SRE), TechOps, and Support teams.
Liaise with the Product Owner team regarding complex customer workflows.
Support Nuix Discover partners as they leverage the Nuix Discover API.
Develop processes related to extending the Nuix Discover platform via Data Models workflows.
Enable custom customer workflows for data assessment, reporting, and classification when appropriate for strategic accounts.
Qualifications & Experience
Bachelor's degree, equivalent or higher in Computer Science or a related field.
Strong understanding of eDiscovery database management design.
Ability to independently use SQL, MS Access, scripting languages, batch files, text editors and similar tools to convert, analyze and manipulate data.
Ability to identify problems by detecting patterns or connections, researching problems, determining alternative solutions, and creating action steps to solve the problem.
Experience working with the SQL back end of Nuix Discover for data transformation and production tasks is strongly preferred.
At least 2 years in a technical delivery, implementation or similar role in eDiscovery Solutions involving complex data.
At least 2 years of experience with leading eDiscovery review platforms with an emphasis on back end database scripting and data migration, and complex document productions.
Skills and characteristics
Capable of working independently and developing relationships with customers, partners, internal team members, and other related stakeholders.
Strong analytical skills, problem solving skills, and resourcefulness.
Excellent communication skills to connect product use cases, customer requirements, and solution details.
Experience programming Microsoft SQL Server 2012 or later (2016 a plus), with T-SQL.
Experience developing Stored Procedures in SQL Server.
Knowledge of relational database design to third normal form.
Knowledge of database design for MS SQL Server.
Experience building ETL processes that run very efficiently on large, relational MS SQL Server databases is a plus.
Experience utilizing SSIS for data import and export is a plus.
Nuix is on an incredible journey of transformation, aligning our strengths with our ambitions to pursue greater opportunities. To find out more about who we are and what we are doing, please visit our web page.
https://www.nuix.com/
As we expand our global team and extend our skills and expertise, we are unified as one Nuix team guided by our shared values.
Nuix Vision
Finding Truth in a Digital World.
Nuix Mission Statement
Nuix creates innovative software that empowers organizations to simply and quickly find the truth from any data in a digital world. We are a passionate and talented team, delighting our customers with software that transforms data into actionable intelligence.
Nuix Values
Customers €" Focus, Deliver, Delight Innovation €" Unleash Collective GeniusTeamwork Stronger togetherPeople €" Respect, Encourage, Reward Integrity Authentic and AccountablePassion Committed to the Mission
We believe in these principles and seek to weave them into the fabric of our daily work at Nuix. In doing so, we co-create a dynamic and purposeful company culture that we can be proud of and want to belong to.
** Nuix is an Equal Opportunity Employer
Share:Click to share on LinkedIn (Opens in new window)Click to share on Twitter (Opens in new window)
Related Jobs
Showing 1 – 4 of 58 jobs
MSSQL Database Developer
Nuix
New York, New York
New York, New York
Full Time
3 weeks ago
MSSQL Database Developer
Nuix
Herndon, Virginia
Herndon, Virginia
Full Time
3 weeks ago
MSSQL Database Developer
Nuix
Chicago, Illinois
Chicago, Illinois
Full Time
3 weeks ago
Lead Software Engineer SQL PaaS
Relativity
Remote United States
Remote United States
Full Time
1 month ago
Other jobs you may like