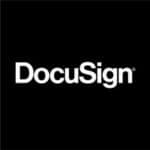 Job Detail
Job ID 23040

Offered Salary

Negotiable

Experience

less-than-1-year

Qualifications

certificate

Language Requirement English

Other Classifications

Startup, SaaS, Tech, Non-Tech
Job Description
MBA Go-To-Market Strategy and Operations InternSales & Business Development | San Francisco, California
This position is not eligible for employment in the following states: Alaska, Hawaii, Maine, Mississippi, North Dakota, South Dakota, Vermont, West Virginia and Wyoming.
Our agreement with employeesDocuSign is committed to building trust and making the world more agreeable for our employees, customers and the communities in which we live and work. You can count on us to listen, be honest, and try our best to do what's right, every day. At DocuSign, everything is equal. We each have a responsibility to ensure every team member has an equal opportunity to succeed, to be heard, to exchange ideas openly, to build lasting relationships, and to do the work of their life. Best of all, you will be able to feel deep pride in the work you do, because your contribution helps us make the world better. And for that, you'll be loved by us, our customers, and the world in which we live.
The teamOur Sales & Business Development teams collaborate with customers and partners across the globe to help them leverage the DocuSign Agreement Cloud to transform the entire system of agreement process—from preparing to signing, acting on, and managing contracts and other types of agreements. Our team partners with some of the largest, most innovative companies in the world in dozens of industries to bring the power of DocuSign to more customers. Whether you are selling to a small business or a large enterprise, you will apply your extensive knowledge of our solutions, and leverage our strategic partnerships to help our customers grow their top and bottom line.
This positionAs a Sales Strategy & Operations Intern, you will work on topics that range from transformational sales strategy to the nuts and bolts of sales operations. You will do this through a combination of analytical insight, strong business acumen, and robust cross-functional partnerships with leaders in Sales, Marketing, Finance, HR, etc. In this role you will partner with one or two designated senior Sales leaders in the North America business. You will work closely with each of them to set sales strategy and medium/long term goals for the business. You will lead a summer long project culminating in a recommendation, including how to execute on many of these initiatives, supporting them with ad hoc reporting and analysis along the way.
Why should you be excited about this role? You enjoy driving change in a business and seeing fast results. You have high aspirations and you are excited to scale a business from $1B to $5B revenue in five years! 
This position is an individual contributor role reporting to the Sales Strategy & Operations Senior Manager and is designated Flex.
Responsibilities
Partner with sales leadership to drive the business forward
Identify key opportunities for business improvement through analytics, quantitative insights, and good business sense
Conceptualize and execute projects to improve our go-to-market engine
Assist with ad hoc requests and projects from the sales organization
Become the go-to expert on the areas of the business you support
Basic qualifications
Candidates must be enrolled in an MBA program during the internship and for at least one quarter/semester after the internship
4+ years of pre-MBA experience that includes experience at an investment bank, consulting firm, private equity/venture capital firm or sales strategy & operations at a technology company
This role is not eligible for OPT or sponsorship now or in the future
Preferred qualifications
MBA from a top-tier school is a plus
Experience working closely with senior sales leaders, prior exposure to high-growth work environments, and a strong understanding of SaaS business models and go-to-market principles are all highly desirable
Effective, clear, and concise verbal and written communication skills
Comfortable and flexible working in a fast-paced environment
Results-driven, self-motivated, and able to work independently
High degree of intellectual curiosity and self confidence
Vaccination requirement (US)DocuSign requires all employees to be fully vaccinated against COVID-19. Therefore, to ensure the safety and well being of our employees and community, to support public health efforts, and comply with the Executive Order that applies to federal contractors, this offer is conditioned upon submission of written proof, prior to your start date, that you are fully vaccinated. DocuSign will comply with applicable law regarding the reasonable accommodation of individuals with disabilities and/or sincerely held religious beliefs.
About usDocuSign helps organizations connect and automate how they prepare, sign, act on, and manage agreements. As part of the DocuSign Agreement Cloud, DocuSign offers eSignature: the world's #1 way to sign electronically on practically any device, from almost anywhere, at any time. Today, over a million customers and hundreds of millions of users in over 180 countries use DocuSign to accelerate the process of doing business and simplify people's lives. And we help save the world's forests and embrace environmental sustainability.
It's important to us that we build a talented team that is as diverse as our customers and where all employees feel a deep sense of belonging and thrive. We encourage great talent who bring a range of perspectives to apply for our open positions. DocuSign is an Equal Opportunity Employer and makes hiring decisions based on experience, skill, aptitude and a can-do approach. We will not discriminate based on race, ethnicity, color, age, sex, religion, national origin, ancestry, pregnancy, sexual orientation, gender identity, gender expression, genetic information, physical or mental disability, registered domestic partner status, caregiver status, marital status, veteran or military status, or any other legally protected category.
AccommodationsDocuSign provides reasonable accommodations for qualified individuals with disabilities in job application procedures, including if you have any difficulty using our online system. If you need such an accommodation, you may contact us at [email protected].
Other jobs you may like
Leinster, Ireland, Dublin, Leinster, Ireland