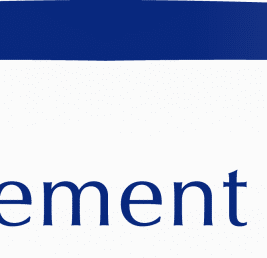 Job Detail
Job ID 40229

Offered Salary 0

Experience 3 Years

Gender All

Qualifications Bachelor Degree

Language Requirement GermanEnglish

Region Asia Pacific
Job Description
About Company:
Asia-Pacific Management Consutling GmbH (APMC) in Düssedorf, Germany is a renowned consultancy specialized in cross-border projects between Europe/Germany and Asia/China. Headquartered in Duesseldorf (Gemany) and an asianwide presence, we supported already more than 600 international clients since 1997. For more information, please see https://www.asia-pacific.de/en/
About this job:
Our client is a leading German company with long tradition. The company develops, manufactures and sells medical devices to hospitals and medical practices via distributions partners (retail dealers for medical equipment) worldwide. To further develop our successful business in Asia especially in Japan and China, we are looking for an experienced manager to be located in China or Japan. German language will be a big plus for this position.

Responsibilities:

Reporting to the CEO in HQ in Germany
Manging the distributors in Japan, China, India, East- and SEA counties like South Korea, Malaysia, Singapore, Indonesia, Thailand, Bangladesh, Philippines, Vietnam, Pakistan)
Build up the sales structure and branch office (with service technicians and product specialists) in Japan;
Supervise the distributor and business development in China.
Keep and manage the relationships with end users (customer care + consulting), especially the resellers and the Health Care authorities.
Organize and attend trade fairs in the region.
Country-specific approvals: Communication of the requirements to German factory and supervise the approval process in diverse countries, especially China.
Market analysis and reporting information of the customers and competitors
Planning and Budgeting
Supervision of the sales and cost development

Requirement:
Requirements:

Academic degree and/or vocational school or training in Business, or you are a medical doctor with sales experience
English language skills at business level, German, Japanese and/or Chinese language skill is a big plus
At least 3 years' experience selling medical-technical products to hospitals and/or surgeons
Self-motivated and competencies to provide leadership and motivate staff
Willingness for extensive travelling
Able to talk to Surgeons and Nurses at east and got accepted by them
Successful records and experience as General Manager, Managing Director or Sales Director in a sales team or sales subsidiary
Excellent presentation and communication skills

Native Language:
German
Working Experience:
3-5 years
How to apply:
If you are interested, please send your resumes in English or German to (MD-Asia@Asia-Pacific.de). We will contact you if your profile fits the requirements.
Other jobs you may like
Beijing, China, Beijing, Beijing, China