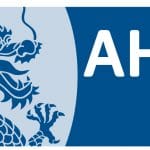 Job Detail
Job ID 39871

Offered Salary 0

Experience 5 Years

Gender All

Qualifications Bachelor Degree

Language Requirement CantoneseEnglishGerman

Region Asia Pacific

Remote No
Job Description
About Company:
Inaugurated in Hong Kong in 1987, German Industry and Commerce Ltd. (GIC) is a member of the AHK network of over 140 offices in over 90 countries and territories. A non-government, non-political private registered association with the public mandate of the Federal Republic of Germany to represent the overall economic interests of Germany, GIC focuses on the promotion of bilateral trade and investment between Germany and our region.

Being represented by German Industry and Commerce Ltd., the German National Tourist Office (GNTO) has started its operation in Hong Kong since 1st July 1996 to promote destination Germany in markets Hong Kong and South China.

As headquarter of GNTO, German National Tourist Board (GNTB) is located in Frankfurt am Main, Germany which works on behalf of the Federal Ministry for Economic Affairs and Energy (BMWi) to represent Germany as a tourist destination and is funded by the Ministry in accordance with a decision taken by the German Bundestag. The GNTB develops and communicates strategies and products to promote Germany's positive image abroad as a tourist destination and to encourage tourists to visit the country. There are 27 GNTO around the world to support its activities.

About this job:
We are looking for an enthusiastic and creative individual to promote Germany as a tourist destination. Duties amongst others will include:

Regular reporting to German HQ by using multiple reporting software including budgeting, performance control and initiating marketing plans
Regular CRM Management
Define Marketing strategy, Budgeting and Planning for B2B and B2C (including online/social media campaigns, public, press and trade events) sales and marketing activities in Hong Kong in close co-ordniation with GNTO Beijing office
Coordination and consultation of trade events, annual roadshow and workshops promoting Germany as tourist destination; Inviting and escorting delegation from Hong Kong to attend the German Travel Mart
Developing and executing digital marketing campaigns
Developing and executing PR activities (PR events, press releases, press trips, influencer trips etc.)
Explore and develop new alternative income sources through partnerships to increase marketing budget
Cultivate and maintain strong business relationships with different stakeholders in Germany as well as in local markets
Travel to Germany is required (twice a year)

Requirement:

A Bachelor's degree in Marketing/ Business Administration or equivalent disciplines
Minimum 5 years' experience in marketing, PR and project management including digital marketing, of which a minimum of 2 years taking up project team leader position
Experience or knowledge about travel industry and Germany is a plus
Fluency in spoken and written English, Cantonese, German is a must. Mandarin skills would be a plus
Be creative with positive "can-do" attitude
Strong leadership and motivation skills – as a team leader and player
Highly effective communication skills to deal with stakeholders at all levels of seniority
An ability to be multitasking under stress and achieve a high level of accuracy

Native Language:
Cantonese
How to apply:
If you are interested in the position, please send your application letter and detailed CV including date of availability and expected salary to Ms. Ursula Klingenberg: klingenberg@hongkong.ahk.de.

Only short-listed candidates will be notified.

*All information will be treated as confidential and used solely for recruitment purposes.
Other jobs you may like
Beijing, China, Beijing, People's Republic of China