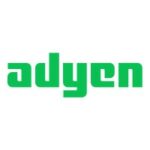 Job Detail
Job ID 42076

Career Level Mid-Senior

Gender All

Qualifications certificate

Language Requirement

Region Europe

Other Classifications startup

Special Programs y-combinator

Remote No
Job Description
This is Adyen
Adyen is the payments platform of choice for the world's leading companies, delivering frictionless payments across online, mobile, and in-store channels. Our team members are motivated individuals that help each other do remarkable things every day. We face unique technical challenges at scale and we solve those as a team. And together, we deliver innovative and ethical solutions that transform the way the world pays.
We took an unobvious approach to starting a payments company, building a platform from scratch. Now, Adyen serves the world's brightest companies like Facebook, Uber, L'Oreal, Camper, eBay, GoFundMe, Bonobos, and Spotify.
Machine Learning Engineer
Adyen is looking for a Machine Learning Engineer to improve and further develop the tooling needed by data- and machine learning scientists to train, track, register and deploy machine learning models both in online (i.e. serving) and offline flows across the globe. In this role, you will:
Own, develop, deploy and operate tooling and services around:
Performant model training and tracking.
Safe, stable and performant machine learning model deployment in real-time flows, considering latency, reliability and scalability.
Build and maintain our feature store, responsible for feeding input data to machine learning models both at training and scoring time.
Experiment tracking, validation and hyperparameter optimization runs
Model monitoring for downtime, latency, and data drifts.
Work together with data- and machine learning scientists and analysts in rolling out machine learning models to production and providing insights to the product teams.
Ensure our data architecture is as scalable as the rest of our business.
Who You Are
Superb knowledge of MLOps architectures and practices.
You have a solid knowledge of Software Engineering practices and Data Engineering and principles.
Good understanding of machine learning algorithms, and specifically dependencies on engineering and their lifecycle.
Experience with metric tracking principles and libraries.
Good know-how on ways of integrating Machine Learning into real-world systems
Technology: Python and SQL are a must. 
Experience with open source serving libraries such as MLFlow, TensorFlow (serve), TorchServe, KubeFlow, Seldon and / or (microservices) frameworks e.g. FastAPI, Kubernetes, RabbitMQ, Kafka, Airflow are considered a big plus.
Team player with strong communication skills, which means at Adyen: talk straight and clear
Mentality: A collaborative mindset to enable others while ensuring a  launch fast and iterate approach.
Our Diversity, Equity & Inclusion Commitments
Our unobvious approach is a product of our diverse perspectives. This diversity of backgrounds, cultures, and perspectives is essential in helping us maintain our momentum. Our business and technical challenges are unique, we need as many different voices as possible to join us in solving them voices like yours. So no matter where you're from, who you love, or what you believe in, we welcome you to be your true self at Adyen. Studies show that women and members of underrepresented communities apply for jobs only if they meet 100% of the qualifications. Do you recognize yourself in this statement? If so, Adyen encourages you to reconsider and apply. We look forward to your application.
What is Next?
Ensuring a smooth and enjoyable candidate experience is critical for us. We aim to get back to you regarding your application within 3 business days. Our interview process tends to take between 3 or 4 weeks to complete. Don't be afraid to let us know if you need more flexibility.
Please, note that this role is a full-time position in Amsterdam. It will require a relocation in case you live outside of the Netherlands.
Share:Click to share on LinkedIn (Opens in new window)Click to share on Twitter (Opens in new window)
Related Jobs
Showing 1 – 4 of 773 jobs
Senior Data Engineer AI
Relativity
Remote United States
Remote United States
Full Time
3 weeks ago
Lead Data Scientist Analytics
Relativity
Chicago
Chicago
Full Time
1 month ago
Senior Data Scientist- Trace
Relativity
Remote United States
Remote United States
Full Time
2 months ago
Manager, Software Engineering AI
Relativity
Chicago
Chicago
Full Time
2 months ago
Other jobs you may like