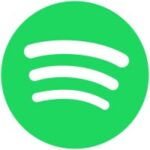 Job Detail
Job ID 22973

Offered Salary Negotiable

Career Level entry-level

Experience 2-years

Gender All

Qualifications bachelor-degree

Language Requirement English

Region north-america

Other Classifications Startup, SaaS, Tech, Non-Tech

Remote No
Job Description
Are you our new Privacy Counsel?
As Privacy Counsel and part of Spotify's Global Affairs team, you will counsel and provide legal support to all our teams globally. The job will entail getting deeply involved in ensuring that Spotify's offerings are crafted, built, and maintained in a way that aligns with applicable privacy obligations around the world.
The right applicant will understand the need to balance excellent legal compliance with a proactive, business-friendly and technically sound approach. They will also be comfortable with change and relish the challenges of being part of a fast paced, highly data-driven digital organization. Our objective is always to fulfill our legal obligations, and we recognize that we can distinguish ourselves by achieving that goal in the smartest and most sensible way. We are looking for someone who can understand and interact with the highest levels of the organization while having a command of the technical details and legislative requirements every day.
 
What you´ll do
 
Collaborate with teams across Spotify to help drive a global data protection program and governance structure consistent with relevant laws and regulations.
Foster the Spotify culture of respect for the privacy rights of our customers, employees, creators and business partners.
Act as a partner for other in-house counsels on all kinds of data protection matters.
Draft, implement and communicate policies, processes and templates related to Spotify's data protection practices.
Offer strategic advice to leadership and teams around privacy implications of using personal data, primarily around product and technology enhancements, as well as guidance on ways to minimize privacy risks.
Collaborate with internal partners to respond to requests from regulators, law enforcement and customers.
 
Who you are
 
You have a J.D., LLM (or equivalent), with admission to at least one bar (or qualification for Registered In-house counsel in NY).
You have at least 5+ years of relevant experience working in a law firm and in-house legal department.
You have experience of working in the privacy field and are familiar with the GDPR, CCPA, PIPEDA, LGPD, and other privacy laws. CIPP/US, CIPP/C, and CIPP/E certifications are also pluses.
You have experience in the technology sector. Experience in a consumer-facing technology organization is a plus. Experience in one or more of the following areas is also a plus: collaborating with the FTC/other regulatory authorities, adtech, edtech, employee data, and security.
You have a consistent track record to deliver clear, concise, practical and pragmatic advice.
You have a strong ability to make risk-based commercial decisions.
You have a willingness to roll up your sleeves and dig in on the details of projects and work well as part of a team — both with other lawyers and with non-legal partners.
You are self-motivated with the ability to identify and do work without being instructed
You have excellent interpersonal and communication skills.
Proficiency in English is critical, other languages a plus.
 
Where you will be
 
We are a distributed workforce enabling our band members to find a work mode that is best for them!
Where in the world? For this role, it can be within the Americas region in which we have a work location
Working hours? We operate within the Eastern Time zone for collaboration
Prefer an office to work from home instead? Not a problem! We have plenty of options for your working preferences.
Find more information about our Work From Anywhere options here.
 
 
Spotify is an equal opportunity employer. You are welcome at Spotify for who you are, no matter where you come from, what you look like, or what's playing in your headphones. Our platform is for everyone, and so is our workplace. The more voices we have represented and amplified in our business, the more we will all thrive, contribute, and be forward-thinking! So bring us your personal experience, your perspectives, and your background. It's in our differences that we will find the power to keep revolutionizing the way the world listens.
Spotify transformed music listening forever when we launched in 2008. Our mission is to unlock the potential of human creativity by giving a million creative artists the opportunity to live off their art and billions of fans the chance to enjoy and be passionate about these creators. Everything we do is driven by our love for music and podcasting. Today, we are the world's most popular audio streaming subscription service with a community of more than 345 million users.
This position is not eligible to be performed in Colorado.
Other jobs you may like
New York, United States, New York, New York, United States