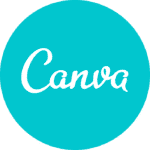 Job Detail
Job ID 22986

Offered Salary Negotiable

Career Level entry-level

Experience 2-years

Gender All

Qualifications bachelor-degree

Language Requirement English

Region asia-pacific

Other Classifications Startup, SaaS, Tech, Non-Tech

Remote No
Job Description
We're constantly working towards making Canva the best place to work, for everyone. We believe deeply that bringing together diversity of thoughts, perspectives and expression is key for building the best product for our equally diverse community all around the world. We celebrate uniqueness and whatever makes you, you and encourage everyone who wants to help us transform the way the world designs, to join us on this journey. We value all different types of experiences. If you don't think you quite meet all of the qualifications, we'd still love to hear from you.  
About Us
At Canva, our mission is to democratise design and empower creativity for anyone and everyone, on every platform. Inspired by a team of talented thinkers, an amazing culture and a remarkable growth trajectory – we're out to change the world, one design at a time. 
Since launch in August 2013, we have grown exponentially, amassing over 60 million monthly active users across 190 different countries who have created more than 6 Billion designs. We are one of the world's fastest-growing technology companies and we have only achieved about 1% of what we want to do.
One of the challenges we face is sharing knowledge across the engineering organization. Recently, we set up internal sites and portals to host internal documentation for engineers. The content grows every week and includes explanations of the way we approach problems, our engineering practices, tribal knowledge learned over time, and style guides. The impact the technical writing specialty brings is already having a huge multiplier effect across engineering, but we know there's a long way to go.
Our mission is to equip our hundreds of engineers with the knowledge, best practices, and reference materials they need to do their best work and to foster a culture of great documentation to help us scale.
You'll lead and coach Technical Writers that work closely with Engineers to help develop the content and future vision of internal documentation at Canva. As this role is a split of leadership and tangible deliverables, we need someone with strong writing skills that is still happy to jump headfirst into the weeds.
This role is based in Sydney, open to remote applicants within Australia, and qualifies for interstate relocation for those who wish to work from Sydney HQ.
 
Responsibilities
 
Coach and lead other technical writers to build plans, create, and maintain technical documentation for an internal audience of software engineers
Work closely with other Technical Writers and specialties such as Engineering, Design, and potentially even Product
Edit, clarify and proofread documents written by others, and coach non-writers on ways to improve their writing skills
Proactively seek ways to improve the documentation experience across the board
Tangibly contribute to the information architectures and content strategies of documentation
Drive technical strategy and leadership to your team in a fast-paced innovation-focused environment
Develop and grow a team of 5 to 8 Canvanauts (technical writers and engineers) through effective hiring, coaching, succession planning, and retention strategies
Set up and run ongoing feedback sessions, initiatives to help drive a healthy code review culture, knowledge sharing, design showcases, and helping improve processes through retrospectives
 
Required Experience
 
Demonstrated experience writing technical documentation for Engineers
Experience mentoring or leading junior technical writers and/or engineers involved with documentation
The ability to write clear and concise documentation; with a strong technical grounding in the content
Excellent verbal and written communication skills, communicating with clarity, impact, and influence
Strong soft skills managing both technical and non-technical stakeholders
Ability to plan and prioritize effectively, organize tasks and manage competing resources and demands
Be self-motivated with a strong sense of ownership over complex problems and their related solutions
Be capable of leading by example – promoting Canva's values, no-blame mentality, and engineering values
 
Desirable Experience
 
Computer science fundamentals; a background in computer science or IT would be very helpful in this role
Experience working with Markdown and Git
Knowledge of working with Gatsby
Experience with usability testing, card sorting, and other techniques to ensure that your work is not just accurate, but that it is also effective for your target audience
Experience with internal knowledge-sharing platforms for engineers
Benefits & Total Rewards
 
Competitive salary, plus stock options via our ESOP plan
Flexible daily working hours, we value work-life balance
Breakfast and lunch prepared by our wonderful Vibe team in Sydney HQ
Onsite-Gym and Yoga Membership
End-of-Trip Facilities: Bicycle parking and showers
Generous parental (including secondary) leave policy
Pet-friendly offices
Internal Coaching and Employee Support Programs
Sponsored social clubs, team events, and celebrations
Interstate relocation assistance for folks who desire to relocate to Sydney HQ
 
 
This role is open to remote applicants within Australia that do not need visa sponsorship.  We will require occasional travel to Sydney.
We will not accept or review any CVs from external recruitment agencies.
We make hiring decisions based on your experience, skills and passion. If you're keen to apply and need reasonable adjustments or would like to note which pronouns you use at any point in the application or interview process, please let us know.  
Other jobs you may like
Utah, United States, Provo, Utah, United States