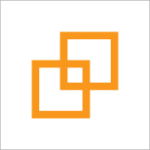 Job Detail
Job ID 41969

Career Level Mid-Senior

Gender All

Qualifications certificate

Language Requirement

Region North America

Other Classifications startup

Special Programs y-combinator

Remote Yes
Job Description
Are you looking for a hybrid or remote work opportunity? Are you interested in a workplace that allows for flexibility in your day? Are you ready for a workplace that provides benefits that suit your needs?
The Lead Software Engineer at Relativity develops software and leads a team to apply software engineering best practices that creates high-quality, maintainable, reusable, performant, and scalable software. You will work with team members to help develop products, features and services that improve and evolve our SaaS offering.
You will be a technical liaison between your team and other development teams to resolve dependencies, to identify and apply software engineering best practices and processes, and to find and address risks to the delivery of the software.
The SQL PaaS Team:
SQL PaaS team is building a SQL Platform as a Service (PaaS) unique to Relativity based on SQL Server and Azure cloud technologies. We are building a proprietary high-availability replication and database movement technology. The SQL PaaS team manages the orchestration, provisioning, scale, configuration, and monitoring of data hosted in the platform. The technology is deployed globally in multiple Azure regions and hosts hundreds of terabytes of data and hundreds of thousands of SQL Databases. This role will report into the Manager of Software Engineering.
Here you will solve complex scalability, availability and performance challenges while learning new cloud development best practices using technologies like Azure, .NET core, Serverless Compute, Chef, PowerShell, and Jenkins. If being part of a team building a PaaS sounds interesting to you, we would love to hear from you! 
Your Role in Action
Lead technical development projects
Assistance and lead the effort on architecture, design, and development of a performant, scalable, and secure cloud data platform for our core offering of SQL PaaS.
Make contributions and provide technical guidance to a software development team to ship high quality software that operates on data at massive scale.
Lead the design of software using abstraction, low coupling, high cohesion, modularization, encapsulation, information hiding, interfaces, and separation of concerns.
Specify and analyze non-functional software requirements
Contribute to system software architecture development by working with Staff, Advisory and Principal Engineers.
Lead the implementation of software using the practical application of algorithms, defensive programming, exception handling, fault tolerance, design patterns, and best practices of Object-Oriented Design and Programming such as SOLID
Ensure best practices of Test-Driven Design, the use of autonomous frameworks, and Continuous Integration and Continuous Deployment.
Your Skills
Bachelors in Computer Science, Engineering, or similar technical degree, or work equivalent experience
8+ years of professional software development experience on commercial-grade systems and applications with experience with building and shipping successful software
Experience developing scalable solutions in a cloud platform (Azure, AWS, Google)
Experience developing systems and applications, or related experience
Experience in .NET software development using C# and Microsoft SQL Server, or related technologies
Experience working in automated test environments
Knowledge of Agile software development methodologies (SCRUM)
Why Relativity?
Relativity is currently at a stage where we are looking for builders, not just operators. We have the capability to grow the business dramatically over the next 5-10 years and we need individuals to join our team to collectively propel us forward. We have a workplace where everyone can belong and we invest in our people so career progression inside or outside Relativity can be a reality. If this sounds like a place where you would like to be, we look forward to welcoming you.
Benefit Highlights:
Comprehensive health, dental, and vision plans
Parental leave for primary and secondary caregivers
Flexible work arrangements
Two, week-long company breaks per year
Unlimited time off
Equity program
Training investment program
All qualified applicants will receive consideration for employment without regard to race, color, religion, sex, sexual orientation, gender identity, or national origin, disability or protected veteran status, or any other legally protected basis, in accordance with applicable law.
Share:Click to share on LinkedIn (Opens in new window)Click to share on Twitter (Opens in new window)
Related Jobs
Showing 1 – 4 of 58 jobs
MSSQL Database Developer
Nuix
New York, New York
New York, New York
Full Time
3 weeks ago
MSSQL Database Developer
Nuix
Herndon, Virginia
Herndon, Virginia
Full Time
3 weeks ago
MSSQL Database Developer
Nuix
Chicago, Illinois
Chicago, Illinois
Full Time
3 weeks ago
Lead Software Engineer SQL PaaS
Relativity
Remote United States
Remote United States
Full Time
1 month ago
Other jobs you may like