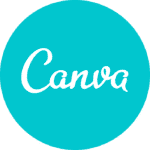 Job Detail
Job ID 42001

Career Level Mid-Senior

Gender All

Qualifications certificate

Language Requirement

Region Asia-Pacific

Other Classifications startup

Special Programs y-combinator

Remote No
Job Description
We're constantly working towards making Canva the best place to work, for everyone. We believe deeply that bringing together diversity of thoughts, perspectives and expression is key for building the best product for our equally diverse community all around the world. We celebrate uniqueness and whatever makes you, you and encourage everyone who wants to help us transform the way the world designs, to join us on this journey. We value all different types of experiences. If you don't think you quite meet all of the qualifications, we'd still love to hear from you.  
About Us
At Canva, our mission is to democratise design and empower creativity for anyone and everyone, on every platform. Inspired by a team of talented thinkers, an amazing culture and a remarkable growth trajectory we're out to change the world, one design at a time. 
Since launch in August 2013, we have grown exponentially, amassing over 60 million monthly active users across 190 different countries who have created more than 6 Billion designs. We are one of the world's fastest-growing technology companies and we have only achieved about 1% of what we want to do.
Since Canva's founding, our template library has been a critical and fundamental driver of our success. Fundamental to making design accessible to the world is giving people everywhere a springboard with which to create designs from. Templates are that springboard. 
Templates provide inspiration to users, help them visualise what's possible and provide an approachable starting point for our users to get creative. In fact, templates are the way the majority of our users create designs so the templates teams are helping millions of people each week. 
Historically, Canva's templates have been designed by a talented team of internal graphic designers. But last year we launched Canva Creators, a platform that allows anyone to publish their templates and earn money every time they're used. We believe Canva Creators has the potential to take Canva to the next level of scale, and we want you to be central to that growth.
In this role, you'll collaborate with our founders, Product, Finance, Strategy, Engineering and Researchers to shape the Creators Monetisation strategy.
Initially, this role will be a half of a 1-2 combination we are setting up between the Monetisation Product Manager and this role, the Data and monetisation insights Lead. Together, you will drive the strategy, modelling, shaping, testing and development of Canva Creator's monetisation approach across templates and elements. This is an amazing opportunity to lead and grow the strategies around monetisation for Creators in an environment that rewards strategic thinking, initiative, creativity, and independence. 
This role is about so much more than just €œMoney, money, money€ our Creators have shared stories about how becoming a Creator enabled them to gain their financial independence and make empowering decisions to put their health and happiness first, buy a new home for their family, leave a job where they were unhappy see some of the comments below! We are building pathways to better lives for people all over the world and this role is a critical thought-leader and decision-maker as part of that.
 
Role Responsibilities
 
Forecast and model product and monetization scenarios to test likely impact of changes
Be the voice of data for the Creators team input what data should and shouldn't be shared and help to apply a strategic lens for how data is used across the product (including in communications outside of the product)
Analyse the feedback on the current monetisation model for Creators
Use quantitative data to inform team on who benefits from specific models and changes, and analyse how closely this aligns with Canva's goals; and being the voice for those who are not benefiting or who are experiencing diminishing returns
Test the model with creators; work with Product to define how this should be positioned internally and externally
Present your recommendations to the team and leadership; taking ownership and recognition of your work
Continue to regularly monitor our royalty system, including analyse movements and abnormalities, and ensuring that they align continue to with Canva's strategic direction while working with Product and Finance to make adjustments
Work with the team on researching the competitive landscape, including ensuring how we can present the most appealing opportunity for Canva Creators
Improve the lives and livelihoods of thousands of Creators (and growing!) while creating business value for Canva, on our mission to empower the world to design.
 
Experience You'll Need
 
Strong competency with SQL; experience with data warehouses such as Snowflake, Redshift, or BigQuery is a plus!
Experience wrangling and analysing data using Python or R
Extensive experience communicating with senior stakeholders
A track-record of tackling complex problems and delivering simple, elegant solutions. You hold a high-bar for elegant, strategic and scalable financial solutions
Experience with very large data sets is a huge plus, but not required
Deep understanding of how to uncover user needs through research and user empathy
Moderate execution experience so that you understand some of the intricacies of delivery
A strong sense of ethics understanding that the decisions we make at Canva impact millions of lives, everyday
You enjoy a little flexibility in your work. Our growth means there are constantly new things to work on every day, as such it's likely that you'll often be working across the board on new and exciting projects.
 
Company Benefits
 
Competitive salary, plus equity options
Flexible working hours, we value work-life balance
In-house chefs that cook delicious breakfast and lunch for us each day
Free Yoga membership
Generous parental leave policy
Pet friendly offices including a garden, climbing wall, unisex toilets
Sponsored social clubs and team events
Fun and quirky celebrations
Relocation budget provided for interstate or overseas candidates
 
 
One of our core values at Canva, €œBeing a force for good€ means we are actively working towards a world that isn't just good for a small few, but one that's good for everyone. We believe deeply that bringing together diversity of thoughts, perspectives and expression is key for building the best product for our equally diverse community. To achieve this, we need to constantly work towards making Canva the best place to work, for everyone.
If you're a passionate data analyst seeking a truly challenging opportunity with one of the world's premier technology companies, then apply now to start the discussion with us!
We will not accept or review any CVs from external recruitment agencies.
We make hiring decisions based on your experience, skills and passion. If you're keen to apply and need reasonable adjustments or would like to note which pronouns you use at any point in the application or interview process, please let us know.
Share:Click to share on LinkedIn (Opens in new window)Click to share on Twitter (Opens in new window)
Related Jobs
Showing 1 – 4 of 112 jobs
Analytics Engineer (Remote)
Pliancy
Palo Alto, United States
Palo Alto, United States
Full Time
4 weeks ago
Senior Consultant Data Analytics
Control Risks
Los Angeles, United States
Los Angeles, United States
Full Time
3 months ago
Consultant Data Analytics
Control Risks
Washington, United States
Washington, United States
Full Time
3 months ago
Senior Consultant Data Analytics
Control Risks
Singapore, Singapore
Singapore, Singapore
Full Time
3 months ago
Other jobs you may like
Utah, United States, Provo, Utah, United States