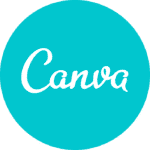 Job Detail
Job ID 22979

Offered Salary Negotiable

Career Level entry-level

Experience 2-years

Gender All

Qualifications bachelor-degree

Language Requirement English

Region asia-pacific

Other Classifications Startup, SaaS, Tech, Non-Tech

Remote No
Job Description
We're constantly working towards making Canva the best place to work, for everyone. We believe deeply that bringing together diversity of thoughts, perspectives and expression is key for building the best product for our equally diverse community all around the world. We celebrate uniqueness and whatever makes you, you and encourage everyone who wants to help us transform the way the world designs, to join us on this journey. We value all different types of experiences. If you don't think you quite meet all of the qualifications, we'd still love to hear from you.  
About Us
At Canva, our mission is to democratise design and empower creativity for anyone and everyone, on every platform. Inspired by a team of talented thinkers, an amazing culture and a remarkable growth trajectory – we're out to change the world, one design at a time. 
Since launch in August 2013, we have grown exponentially, amassing over 60 million monthly active users across 190 different countries who have created more than 6 Billion designs. We are one of the world's fastest-growing technology companies and we have only achieved about 1% of what we want to do.
At Canva, we empower the world to design. Our mission is to democratise design and video, and empower creativity for anyone on any platform. Inspired by a team of talented creatives, an amazing culture, and remarkable growth trajectory—we're one of the world's fastest growing technology companies and we have only achieved about 1% of what we are hoping to do! 
If you'd love to create stunning designs that will be seen and loved by 10 million users across 190 different countries, join us! We're out to change the world, one design at a time.
About the team
Canva's Marketing & Engagement Group has a big mission to build the most loved brand in the world! Our success is shaping how we communicate and relate to our community, and guide teams internally to deliver delightful product experiences and communications. 
We're looking for a skilled copywriter to join our Performance Marketing team, working closely alongside our internal Creative team to help produce creative campaigns for our paid marketing channels, and create moving user stories from around the globe.
You'll thrive in a fast-moving, fluid environment, and be passionate about shaping user-centric products, communications, and working with diverse groups of people across the organisation to achieve your goals. You'll be an experienced professional who thinks strategically, but is also prepared to roll up your sleeves and get things done.  You'll have experience in all aspects of paid social advertising from ideation to production. 
About the Role
The copywriter role for Performance Marketing will be part of a vibrant and friendly creative studio, producing engaging video ads for our various paid marketing efforts. You'll have the opportunity to participate in defining how messaging looks at Canva, deliver a wide variety of creative campaigns and the freedom to influence design direction.
 
What you'll do…
 
Write captivating headline and caption copy for our paid social ads on Facebook and Instagram.
Write succinct and engaging copy for our Google search ads.
Write compelling content for our marketing landing pages and emails.
Work with the creative team in writing video scripts for our video ads.
 
We'd love it if you have…
 
1-2+ years experience as a copywriter or Editor, creating a diverse range of marketing content. Fresh graduates also are welcome to apply!
Passion for writing and reviewing beautifully crafted copy for every kind of content – from ad copy to landing pages and everything in between.
A keen eye for detail, experienced or interested in localization, editing or proofreading.
Experience in writing for high performing digital campaigns is a plus!
The ability to create short and long-form copy in a fast-paced environment.
The confidence to try new things, and a passion for big ideas and storytelling.
The ability to brief illustrators, animators and videographers to create beautiful and quality content.
The ability to work collaboratively in a creative team environment.
Diligence to hit deadlines, and offer suggestions to streamline and improve team processes.
 
Set yourself up for success and send through your portfolio! We'd love to see sample works of:
 
Short captivating copies
Social media writing
 
 
Canva is currently one of Australia's hottest technology startups and has been ranked Australia's #1 place to work. We mean it when we say we want to create a workplace that you love coming to.
Our culture is unlike anywhere else and our offices are designed with workspaces for every mood, to help you do great work. At Canva you can be part of a company that is growing rapidly, building a product that users really love. 
We have two in-house chefs that whip up amazing breakfasts and lunches for the whole team – check out what's cooking at: https://instagram.com/canvalife 
Being a Force for good
One of our core values at Canva, "Being a force for good" means we are actively working towards a world that isn't just good for a small few, but one that's good for everyone. We believe deeply that bringing together diversity of thoughts, perspectives and expression is key for building the best product for our equally diverse community. To achieve this, we need to constantly work towards making Canva the best place to work, for everyone.
We make hiring decisions based on your experience, skills and passion. If you're keen to apply and need reasonable adjustments or would like to note which pronouns you use at any point in the application or interview process, please let us know.  
Other jobs you may like
Utah, United States, Provo, Utah, United States