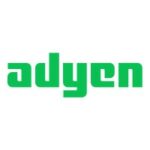 Job Detail
Job ID 42013

Career Level Mid-Senior

Gender All

Qualifications certificate

Language Requirement

Other Classifications startup

Special Programs y-combinator

Remote No
Job Description
This is Adyen
We took an unobvious approach to starting a payments company, building a platform from scratch. Today, we're the payments platform of choice for the world's brightest companies. Speed is the foundation of our company. We think fast. We work fast. We launch fast. We are honest, direct, and try to have some fun too. We're creating our own path, with a global team driving sustainable growth. To maintain our momentum, we need people to join us in finding new ways of solving our unique challenges people like you.
Jamf/MacOS Automation Engineer
The Device management team in Adyen is made of System Engineers that are striving towards automation of the client operating systems. They are in control of monitoring, and maintenance of all internal systems. We want our employees to have as much freedom as possible, while keeping the security levels high.
What you'll do
Configuring custom policies that will run changes on corporate devices;
Create profiles that will allow us to granulate the access depending on the roles of our employees;
Create scripts that will ensure the compliance of the systems;
Design solutions that will enable our already fast growth to scale up;
Maintain the systems that allow us to manage the devices;
Support the employees and our wider team with your expertise;
Think of new ways that can ease the usage of the devices.
Who you are
You are a person who likes to take initiative, able to identify problems, and solve the root cause issues;
Sociable: open in communication and talk about issues you may face during your work to speed up projects;
Friendly and open to new ideas: A person who is open to new perspectives and will collaborate with others in order to reach the best possible solution with our ongoing and future projects;
A puzzle solver who likes to think outside the box and solve issues by combining the different key skills you have.
Required Skills
Experience in owning a large fleet of MacOS corporate devices leveraged by enterprise systems like JAMF or similar;
Experience in designing, architecting, implementing and operating a globally-distributed, large scale environment;
Experience with centrally managed as well as automated packaging, deploying, updating, patching, revoking, and blocking of applications on Apple end user devices;
Experience in Bash, Python or similar scripting languages.
Our Diversity, Equity and Inclusion commitments
Our unobvious approach is a product of our diverse perspectives. This diversity of backgrounds, cultures, and perspectives is essential in helping us maintain our momentum. Our business and technical challenges are unique, we need as many different voices as possible to join us in solving them voices like yours. So no matter where you're from, who you love, or what you believe in, we welcome you to be your true self at Adyen.
Studies show that women and members of underrepresented communities apply for jobs only if they meet 100% of the qualifications. Even if you don't meet 100% of the criteria then Adyen encourages you to reconsider and apply. We look forward to your application.
What's next?
Ensuring a smooth and enjoyable candidate experience is critical for us. We aim to get back to you regarding your application within 3 business days. Our interview process tends to take between 3 or 4 weeks to complete. Don't be afraid to let us know if you need more flexibility.
Share:Click to share on LinkedIn (Opens in new window)Click to share on Twitter (Opens in new window)
Related Jobs
Showing 1 – 4 of 775 jobs
Senior Data Engineer AI
Relativity
Remote United States
Remote United States
Full Time
3 weeks ago
Lead Data Scientist Analytics
Relativity
Chicago
Chicago
Full Time
1 month ago
Senior Data Scientist- Trace
Relativity
Remote United States
Remote United States
Full Time
2 months ago
Manager, Software Engineering AI
Relativity
Chicago
Chicago
Full Time
2 months ago
Other jobs you may like