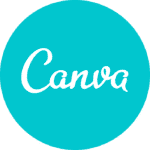 Job Detail
Job ID 42086

Career Level Mid-Senior

Gender All

Qualifications certificate

Language Requirement

Region Asia-Pacific

Other Classifications startup

Special Programs y-combinator

Remote No
Job Description
We're constantly working towards making Canva the best place to work, for everyone. We believe deeply that bringing together diversity of thoughts, perspectives and expression is key for building the best product for our equally diverse community all around the world. We celebrate uniqueness and whatever makes you, you and encourage everyone who wants to help us transform the way the world designs, to join us on this journey. We value all different types of experiences. If you don't think you quite meet all of the qualifications, we'd still love to hear from you.  
About Us
At Canva, our mission is to democratise design and empower creativity for anyone and everyone, on every platform. Inspired by a team of talented thinkers, an amazing culture and a remarkable growth trajectory we're out to change the world, one design at a time. 
Since launch in August 2013, we have grown exponentially, amassing over 60 million monthly active users across 190 different countries who have created more than 6 Billion designs. We are one of the world's fastest-growing technology companies and we have only achieved about 1% of what we want to do.
We're spinning up a dedicated Integration & automation engineering team at Canva to focus on the growing needs of our organisation. This team will grow and support our integration & automation platform, as well as the required infrastructure to support it. We want to ensure all Canva employees are able to do the best work of their lives and to support that, we want to automate as much of the boring stuff as we can!
We're looking for an engineer with experience in the Integration & automation engineering space to join this new team at Canva. This is a hands-on role with a good split of technical work and stakeholder management. You'll get to define our future automation ecosystem, build it, and be a founding member of the team that supports it. Our teams at Canva are highly collaborative, and you'll be working closely with other teams as well. While the primary platforms you'll be supporting are on the low-code side of the spectrum, there'll be plenty of coding work to do, too! 
This role is based in Sydney, open to remote applicants within Australia and New Zealand, and qualifies for relocation for those who wish to work from Sydney HQ.
 
Role Responsibilities
 
Drive delivery of end-user automation projects from ideation to completion within start-up time frames to promote end user productivity.
Keep in touch with the latest industry trends in the low-code workflow space, and apply relevant learnings internally.
Work with internal teams to develop automation workflows that help Canvanauts focus on what's important.
Provide technical guidance through review of technical designs and code reviews.
Create and provide internal training resources on how to use our low-code platforms
Building integrations between applications to enable better interoperability between them.
Build supporting cloud architecture to support custom workflow requirements such as microservices, custom reporting & monitoring, containers, etc.
 
Required Skills and Experience
 
2+ years of experience working with a low-code automation platform such as Workato, Okta Workflows, BetterCloud, etc.
Experience working with a mainstream programming language. Our current internal tooling mainly consists of Python & Bash, so experience there is a plus.
You've configured and deployed Infrastructure as Code platforms such as Puppet, Chef, Ansible, Terraform, etc.
Experience with writing custom integrations between internal apps and external services.
Solid understanding of security & compliance best practises such as SOC2, ISO 27001, GDPR, etc.
Strong communication and team collaboration skills both written and verbal, as you will need to communicate and coordinate with stakeholders that may be non-technical.
 
Benefits
 
Competitive salary, plus stock options via our ESOP plan
Flexible daily working hours, we value work-life balance
Breakfast and lunch prepared by our wonderful Vibe team
Onsite-Gym and Yoga Membership
End-of-Trip Facilities: Bicycle parking and showers
Generous parental (including secondary) leave policy
Pet-friendly offices
Internal Coaching and Employee Support Programs
Sponsored social clubs, team events and celebrations
 
 
Remote applicants will require occasional travel to Sydney up to three times per quarter, once it is safe to do so.
We ensure that the Canva workspace is set up for you to do your best work and have a great time doing so, with breakout areas, little nooks, quiet places to retreat.
To learn more about how we work, check out this article written by our CTO.
Check out what our users are saying about us on Twitter.
Check out what life is like at Canva on our Instagram.
Finally, give Canva a go!
If you're a passionate technologist seeking a truly challenging opportunity with one of the world's fastest growing technology companies, then apply now to start the discussion with us!
We will not accept or review any CVs from external recruitment agencies.
We make hiring decisions based on your experience, skills and passion. If you're keen to apply and need reasonable adjustments or would like to note which pronouns you use at any point in the application or interview process, please let us know.
Share:Click to share on LinkedIn (Opens in new window)Click to share on Twitter (Opens in new window)
Related Jobs
Showing 1 – 4 of 775 jobs
Senior Data Engineer AI
Relativity
Remote United States
Remote United States
Full Time
3 weeks ago
Lead Data Scientist Analytics
Relativity
Chicago
Chicago
Full Time
1 month ago
Senior Data Scientist- Trace
Relativity
Remote United States
Remote United States
Full Time
2 months ago
Manager, Software Engineering AI
Relativity
Chicago
Chicago
Full Time
2 months ago
Other jobs you may like
Utah, United States, Provo, Utah, United States