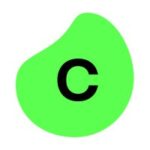 Job Detail
Job ID 42068

Career Level Internship

Gender All

Qualifications certificate

Language Requirement

Region Europe

Other Classifications startup

Special Programs y-combinator

Remote No
Job Description
We're Celonis, the global leading Process Mining software company and one of the world's fastest-growing SaaS firms. We believe that every company can unlock its full execution capacity and for that, we need you to join us as an Intern / Working Student Data Privacy.
The Team:
At Celonis, we believe that every company can unlock their full execution capacity and for that we need you as a Working Student Data Protection. You will be part of the Legal & Compliance Team and contribute to the optimization and scaling of internal processes within the privacy & quality compliance programs at Celonis.
The Role:
You will define the rollouts and the implementation of corrective actions in interdisciplinary cooperation with other departments such as Information Security, HR, Product Development, Sales and Marketing. Furthermore, you'll be part of the ISO27701 certification team, coordinate privacy related processes and support the global rollout of the Celonis Privacy Information Management System. You are actively involved in the achievement of our department goals by identifying best practices and implementing standards if you want, also in your independent project.
If you are keen in learning how to implement a Privacy Program in a world-leading technology start-up, this is your chance!
The work you'll do:
Review and optimize privacy-related processes
Ensure complete documentation to proof accountability 
Answer data subject requests
Support multiple initiatives and ISO-audits
The qualifications you need:
student of business administration, IT security, law or a related field 
good data privacy know-how or have a great interest in learning about data privacy requirements, technology management and process mining
strong communication skills and are confident in interacting with different stakeholders
think analytically, love to work in a structured manner and possess a quick perception
very good knowledge of spoken and written English (any additional language is a plus, especially German)
What Celonis can offer you:
The unique opportunity to work within a new category of technology, Execution Management
Valuable work experience and investment in personal growth (ownership of projects, exposure to senior management, mentorship and buddy programs, guided learning paths, internal mobility opportunities)
Work from home support (mindfulness tools such as Headspace, flexible working hours, virtual events and workshops)
A global and growing team of Celonauts from diverse backgrounds to learn from and work with
An open-minded culture with innovative, autonomous teams
Employee resource communities to help you feel connected, valued and seen (Women@Celonis, Students@Celonis, Parents@Celonis, Pride@Celonis, and more)
A clear set of company values that guide everything we do: Live for Customer Value, The Best Team Wins, We Own It, and Earth Is Our Future).
About Us
Celonis believes that every company can unlock its full execution capacity. Powered by its market-leading process mining core, the Celonis Execution Management System provides a set of applications, and developer studio and platform capabilities for business executives and users to eliminate billions in corporate inefficiencies. Celonis has thousands of global customers and is headquartered in Munich, Germany and New York City, USA with 15 offices worldwide.Celonis is an equal opportunity employer. We celebrate diversity and are committed to creating an inclusive environment for all employees. Different makes us better.
Share:Click to share on LinkedIn (Opens in new window)Click to share on Twitter (Opens in new window)
Related Jobs
Showing 1 – 4 of 61 jobs
Director, Data Privacy | Technology
FTI Consulting
Chicago, Illinois
Chicago, Illinois
Full Time
1 week ago
Lawyer Data Protection and Commercial Transactions (remote)
Relativity
Liverpool
Liverpool
Full Time
3 weeks ago
Lawyer Data Protection and Commercial Transactions (remote)
Relativity
London
London
Full Time
3 weeks ago
Lawyer Data Protection and Commercial Transactions (remote)
Relativity
Manchester
Manchester
Full Time
3 weeks ago
Other jobs you may like
Shanghai, China, Shanghai, People's Republic of China