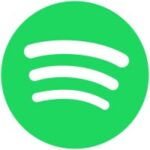 Job Detail
Job ID 23024

Offered Salary

Negotiable

Qualifications

Bachelor Degree, Master Degree, MBA

Language Requirement English

Other Classifications

Startup, SaaS, Tech, Non-Tech
Job Description
The Spotify for Artists team gives artists and their teams the insights and tools they need to be successful. Join us and you'll help artists learn more about their fans, grow their audience, and establish a meaningful career on their own terms.
We're looking for a Group Product Manager to lead Spotify for Artists Fan Insights and Guidance Product Area, a collection of teams who are responsible for empowering all musical artist teams with the insights and guidance they need to grow their fanbase and reach their potential. Our work extends across web and mobile apps, APIs, and Spotify Charts. This is a leadership position at Spotify, with direct impact on our creator value proposition. Now is an exciting time to join us as we grow our Marketplace for music creators!
 
What you'll do
 
Lead and shape the direction and team culture of this product area, in close collaboration with a cross-functional leadership team from Tech, Design, Product Insights, and Marketing.
Mentor, coach, and grow an outstanding team of product managers and an inclusive culture where they learn and thrive.
Define overall product vision, strategy, metrics, and OKRs for the Product Area; evangelize them within your team and with partners across the company.
Ensure your team is focusing on the right things, balancing innovation and iteration and driving real value for our creator customers and Spotify.
 
Who you are
 
Experienced product leader in the user-facing data and analytics space.
A leader with practical and inventive product chops. You're a creative problem solver and you understand how to ship truly awesome experiences.
User and data-focused. You are constantly looking to hone your team's instincts through user feedback and data insight. You understand the role and importance of qualitative and quantitative methodologies.
An engaged coach and manager. You have managed PMs before and know how to empower product managers to perform and grow.
Eager to learn and evolve. From leadership skills to product craft to industry and market trends — you never stop pushing into the next big challenge.
 
Where you'll be
 
We are a distributed workforce enabling our band members to find a work mode best for them!
Where in the world? For this role, it can be within the Americas region in which we have a work location
Prefer an office to work from home instead? Not a problem! We have plenty of options for your working preferences. Find more information about about our Work From Anywhere options here
Working hours? We operate within the Eastern Standard time zone for collaboration
 
 
Spotify is an equal opportunity employer. You are welcome at Spotify for who you are, no matter where you come from, what you look like, or what's playing in your headphones. Our platform is for everyone, and so is our workplace. The more voices we have represented and amplified in our business, the more we will all thrive, contribute, and be forward-thinking! So bring us your personal experience, your perspectives, and your background. It's in our differences that we will find the power to keep revolutionizing the way the world listens.
Spotify transformed music listening forever when we launched in 2008. Our mission is to unlock the potential of human creativity by giving a million creative artists the opportunity to live off their art and billions of fans the chance to enjoy and be passionate about these creators. Everything we do is driven by our love for music and podcasting. Today, we are the world's most popular audio streaming subscription service with a community of more than 345 million users.
This position is not eligible to be performed in Colorado.
Other jobs you may like
Leinster, Ireland, Dublin, Leinster, Ireland