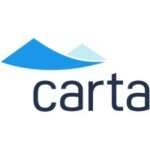 Job Detail
Job ID 22940

Offered Salary Negotiable

Career Level entry-level

Experience 2-years

Gender All

Qualifications bachelor-degree

Language Requirement English

Region north-america

Other Classifications Startup, SaaS, Tech, Non-Tech

Remote No
Job Description
The Company You'll Join
At Carta we create owners and make private markets liquid. 
We live in a world where some people live on the equity stack and enjoy exponential wealth growth and preferential tax treatment; others live on the debt stack and may work their entire lives for a company and retire only with the cash they've managed to save from their paychecks. Our contribution to solving the wealth inequality problem is moving people from the debt stack (payroll) to the equity stack. By making it as easy to issue equity to employees as it is to put them on payroll, we can create more owners. 
At Carta, we are helpful, transparent, fair, and kind. We are relentless executors, unconventional thinkers, and masters of our craft. 
To learn more, here is what one of our investors wrote about leading our Series F. 
The Team You'll Work With
The Fund Administration team at Carta is rapidly growing, and we have a proven product/market fit in the venture capital space. Our three main pillars of competency in Fund Administration at Carta are technical excellence, client management and innovation. We put our customers first, are willing to learn and grow, are problem solvers, work with urgency, ensure data security is a priority, project management effectively, maintain a professional community and work as one team. 
Learn more about our team here – https://carta.com/blog/investor/exceptional-fund-services-meets-technology/
The Problems You'll Solve 
Help provide leverage to our clients by understanding and prioritizing their needs while effectively scaling our CFO services. Some of the strategic support that we provide includes:
Capital calls
Audit/tax support
Pre/post close services
Quarterly and annual financials
Limited Partner communications
Bring transparency to founders, VCs, and LPs and help our clients make more accurate decisions by helping them utilize our tools and resources such as:
Real-time IRR
Real-time portfolio data
Provide additional data points (TVPI, RVPI)
Improve our product and software through working with our product and engineering teams to continue to develop our Investor Services product suite
Turn a service industry into a software business through consulting with clients and implementing our Fund Administration software
The Impact You'll Have
Our goal is to position Carta as the leading Fund Administration group. As a Fund Accountant at Carta, you will be part of a highly dynamic team to support our goal and the future of the Fund Administration business. In this role, you will partner with top venture capital firms to streamline their financial accounting needs. You will have the opportunity to work cross-functionally with our product, engineering, go-to-market and operation teams, all while growing your foundational knowledge of accounting in an engaging, fast-paced environment.
About You
We're are looking for someone that is interested in building their career at the intersection of technology and Fund Administration. Additionally, you're open to constant change and learning as we continue to innovate.
You have experience interpreting and understanding Limited Partnership Agreements
You have strong critical thinking, problem solving, and decision making skills
You're interested in providing best-in-class-service 
You take pride in your ability to communicate effectively and are able to multitask to meet multiple deadlines 
You have an understanding of Venture Capital, Private Equity, Hedge Funds, Fund Administration
You have advanced Microsoft Office skills with Xero, Investran, and Quickbooks experience
You're interested in working on projects in a fast paced environment with a supportive team and as an individual
 
We are an equal opportunity employer and are committed to providing a positive interview experience for every candidate. If accommodations due to a disability or medical condition are needed, connect with us via email at recruiting@carta.com. As a company, we value fairness, helpfulness, transparency, leadership and build our teams around these values. Check out our careers page to get to know us better as you think about your next step at Carta.
Other jobs you may like
Beijing, China, Beijing, People's Republic of China