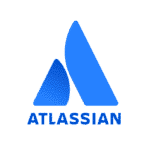 Job Detail
Job ID 22991

Offered Salary Negotiable

Career Level entry-level

Experience 2-years

Gender All

Qualifications bachelor-degree

Language Requirement English

Region asia-pacific

Other Classifications Startup, SaaS, Tech, Non-Tech

Remote No
Job Description
Atlassian can hire people in any country where we have a legal entity, assuming candidates have eligible working rights and a sufficient timezone overlap with their team. As our offices re-open, Atlassians can choose to work remotely or return to an office, unless it's necessary for the role to be performed in the office. Interviews and onboarding are conducted virtually, a part of being a distributed-first company.
With a sufficient timezone overlap with the team, we're able to hire eligible candidates for this role from any location in Australia and New Zealand. If this sparks your interest, apply today and chat with our friendly Recruitment team further.
Atlassian is hiring for our corporate finance team. You will be part of a team that acts as the "glue" across Finance to drive Atlassian's continued success. You will provide insightful recommendations to the Executive Team in support of our most strategic decisions and resource allocations. You will be responsible for strategic, annual and quarterly operating planning for the entire company. You will work across our product groups and the Finance organisation to drive the growth of our business.
This is a highly visible role in the organisation with close partnership with senior business leaders across the company. The role is ideally suited if you are a passionate professional interested in developing an intimate understanding of the Atlassian business.
 
In this role, you'll get to:
 
As a Financial Analyst, you will work with senior leaders across the company to monitor & communicate company performance, organise company planning and empower leaders in managing their business.
Using your strong financial and analytical background, you will drive growth and operational improvements across FPA.
You will develop a P&L view of the company and assess the short term and long term financial future of the business.
You will act as the key business partner to the Global Tax Team.
You will report to the Manager of Corporate FPA and be involved in teams driving key changes across the company.
You will have deep understand and influence of the key drivers of the Atlassian organisation.
You will also work closely with the broader finance teams (IR, Controllership, Treasury etc), program management and strategy teams.
 
On day one, we'll expect you to have:
 
Proven experience in a financial/analytical role in tech, consulting, or investment banking.
Extensive experience with Corporate FPA and managing/tracking business metrics.
Hands-on and strong financial modelling skills in Excel/Google Sheets.
Excellent organisation skills and experience managing projects with a wide range of stakeholders.
Strong written and verbal communication skills to explain financial data to non-finance partners.
Ability to draw upon insights and tell a compelling story involving business metrics to help influence key decisions.
A curiosity to learn and take initiative to tackle problems independently.
Strong critical thinking, organisational, interpersonal, communication and cross functional collaboration skills.
 
It's great, but not required, if you have:
 
Exposure to working with planning tools (e.g., Anaplan)
Knowledge of BI tools and technologies (e.g. Tableau)
Technology or Software / SaaS industry experience
Hold a degree in Business, Economics or Finance
 
More about the team
Atlassian has a business model, with a focus on growth and profitability, that is rare among its growth technology peers. We also have an analytics DNA that runs deep through the company's core. FP&A is a highly visible team in the organisation at the intersection of both these focus areas. The FP&A team is a hardworking and collaborative team with an unusual mix of technology industry, consulting and financial services background. Our responsibilities include facilitating planning, providing insight into business performance, supporting strategic decision-making and helping predict the future of the business. We encourage decision-making at every level and highly value an open-minded approach and organisational transparency. We work closely with business leaders across all areas of the business to support the Company's continued growth. You'll join an extraordinary team that is passionate about Atlassian, its products, and its customers.
More about our benefits
Whether you work in an office or a distributed team, Atlassian is highly collaborative and yes, fun! To support you at work (and play) we offer some fantastic perks: ample time off to relax and recharge, flexible working options, five paid volunteer days a year for your favourite cause, an annual allowance to support your learning & growth, unique ShipIt days, a company paid trip after five years and lots more.
More about Atlassian
Creating software that empowers everyone from small startups to the who's who of tech is why we're here. We build tools like Jira, Confluence, Bitbucket, and Trello to help teams across the world become more nimble, creative, and aligned—collaboration is the heart of every product we dream of at Atlassian. From Amsterdam and Austin, to Sydney and San Francisco, we're looking for people who want to write the future and who believe that we can accomplish so much more together than apart. At Atlassian, we're committed to an environment where everyone has the autonomy and freedom to thrive, as well as the support of like-minded colleagues who are motivated by a common goal to: Unleash the potential of every team.
Additional Information
We believe that the unique contributions of all Atlassians is the driver of our success. To make sure that our products and culture continue to incorporate everyone's perspectives and experience we never discriminate on the basis of race, religion, national origin, gender identity or expression, sexual orientation, age, or marital, veteran, or disability status.
Atlassian is committed to providing reasonable accommodations to all individuals participating in the application and interview process, and while performing job functions. Please note that you will have the opportunity to request accommodations at each stage of the assessment process. To request accommodations before scheduling an interview, please reach out to atlassian-accommodations@atlassian.com and someone will follow up shortly.
All your information will be kept confidential according to EEO guidelines.
If your experience looks a little different from what we've identified and you think you can rock the role, we'd love to learn more about you.
Learn more about Atlassian's culture, interviewing flow, and hiring process by checking out our Candidate Resource Hub.
Other jobs you may like
Shanghai, China, Shanghai, People's Republic of China