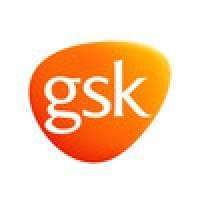 Job Detail
Job ID 45106

Offered Salary 0

Career Level Internship

Experience Fresh

Gender All

Qualifications Bachelor Degree

Language Requirement English

Region Asia Pacific

Remote No

Relocation No
Job Description
GSK is a global biopharma company with a special purpose – to unite science, technology and talent to get ahead of disease together – so we can positively impact the health of billions of people and deliver stronger, more sustainable shareholder returns – as an organisation where people can thrive. Getting ahead means preventing disease as well as treating it, and we aim to impact the health of 2.5 billion people around the world in the next 10 years.
Our success absolutely depends on our people. While getting ahead of disease together is about our ambition for patients and shareholders, it's also about making GSK a place where people can thrive. We want GSK to be a place where people feel inspired, encouraged and challenged to be the best they can be. A place where they can be themselves – feeling welcome, valued and included. Where they can keep growing and look after their wellbeing. So, if you share our ambition, join us at this exciting moment in our journey to get Ahead Together
Job Purpose:
We are looking to provide a learning opportunity for an intern in the Finance organisation. This would involve working and collaborating with other functions/departments to drive a greater understanding of the site financial performance, reduce/manage costs, drive cost accountability and propose improvements to work processes.
Key Activities:
Finance improvement projects and initiatives
Management and financial accounting/reporting
Budgeting/forecasting
Product costing
Other ad-hoc projects, trainings and presentations, as needed
Learning Outcomes:
You will be able to have an understanding and learning opportunities on management and financial accounting/reporting. You will also be able to help drive financial improvement projects and initiatives on site. This would include the learning in the following areas:
How a manufacturing site measures financial performance
Experience in management and financial accounting/reporting
Driving of cost accountability across various functions/departments on site
The importance of various Finance internal controls
Opportunity to learn how to manage stakeholders across difference functions/departments on site
​
Behavioral Skills and Competencies:
Proficient in the use of Microsoft Office tools (e.g excel, powerpoint, word)
Strong analytical skills and a keen sense of business acumen
Excellent communication and presentation skills
Able to work independently and to contribute as a team
Deadline-driven, flexible with self-reliance to work in an empowered environment
Demonstrated ability to take initiative, think and work independently, and problem-solve
Strong drive for performance and attention to details
​
Interested?
Apply Now
Prior to shortlisting, we will be dropping you a call to ask for your personal information and why you want to work for us. We recommend you apply as soon as possible, because we accept ongoing applications and offer positions on a first come, first served basis.
Required skills
Other jobs you may like
China, Beijing, People's Republic of China