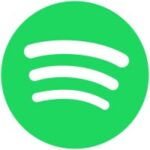 Job Detail
Job ID 42041

Career Level Mid-Senior

Gender All

Qualifications certificate

Language Requirement

Region North America

Other Classifications startup

Special Programs y-combinator

Remote No
Job Description
About Talk
The Talk Mission is responsible for building the best tools for audio creators. We have three platforms that help us deliver a great creator experience: Anchor the platform that allows you to create, distribute, monetize, and grow a podcast, all for free, Spotify for Podcasters the platform that makes it easy to understand and engage with your listeners on Spotify, and Greenroom the platform that allows anyone to stream or listen to live audio.
About the team
We are looking for thoughtful, well-rounded engineers to join our team and help build tools that hundreds of thousands of podcast creators use every month, powering 80% of all new podcasts globally. You will join a healthy and collaborative team, continuously improving our engineering practices and delivering innovative technology, all while keeping it fun.
We've done a lot already, and we have no plans of slowing down. Come help us build the future of audio!
 
What you'll do
 
Build large-scale event processing systems, as well as batch data pipelines using frameworks like Scio
Create ETL/ELT jobs to import and transform data within our data warehouse (BigQuery)
Use best practices in continuous integration and delivery
Help drive optimization, testing and tooling to improve data quality
Collaborate with other software engineers and stakeholders, taking learning and leadership opportunities that will arise every single day
Work in multi-functional agile teams to continuously experiment, iterate and deliver on new product objectives!
 
Who you are
 
You know how to work with high volume heterogeneous data, preferably with distributed systems such as Hadoop, BigTable, DynamoDB, or Cassandra
You know how to write distributed, high-volume services experience with Java or Scala is a plus
You are knowledgeable about data modeling, data access, and data storage techniques.
You appreciate agile software processes, data-driven development, reliability, and responsible experimentation
You understand the value of partnership within teams
We are proud to foster a workplace free from discrimination. We strongly believe that diversity of experience, perspectives, and background will lead to a better environment for our employees and a better product for our users and our creators. This is something we value deeply and we encourage everyone to come be a part of changing the way the world listens to music
 
Where you'll be
 
We are a distributed workforce enabling our band members to find a work mode that is best for them!
Where in the world? For this role, it can be within the Americas region in which we have a work location and is within working hours.
Working hours? We operate within the Eastern Standard time zone for collaboration and ask that all be located that time zone.
Prefer an office to work from instead? Not a problem! We have plenty of options for your working preferences. Find more information about our Work From Anywhere options here.
 
 
Spotify is an equal opportunity employer. You are welcome at Spotify for who you are, no matter where you come from, what you look like, or what's playing in your headphones. Our platform is for everyone, and so is our workplace. The more voices we have represented and amplified in our business, the more we will all thrive, contribute, and be forward-thinking! So bring us your personal experience, your perspectives, and your background. It's in our differences that we will find the power to keep revolutionizing the way the world listens.
Spotify transformed music listening forever when we launched in 2008. Our mission is to unlock the potential of human creativity by giving a million creative artists the opportunity to live off their art and billions of fans the chance to enjoy and be passionate about these creators. Everything we do is driven by our love for music and podcasting. Today, we are the world's most popular audio streaming subscription service with a community of more than 381 million users.
Global COVID and Vaccination Disclosure
Spotify is committed to safety and well-being of our employees, vendors and clients. We are following regional guidelines mandating vaccination and testing requirements, including those requiring vaccinations and testing for in-person roles and event attendance. For the US, we have mandated that all employees and contractors be fully vaccinated in order to work in our offices and externally with any third-parties. For all other locations, we strongly encourage our employees to get vaccinated and also follow local COVID and safety protocols.
This position is not eligible to be performed in Colorado.
Share:Click to share on LinkedIn (Opens in new window)Click to share on Twitter (Opens in new window)
Related Jobs
Showing 1 – 4 of 244 jobs
Data Engineer (Remote)
Pliancy
Palo Alto, United States
Palo Alto, United States
Full Time
4 weeks ago
Software Engineer, Data Platform (Storage & Compute)
Twilio
Remote – US
Remote – US
Full Time
2 hours ago
Software Engineer, Data Platform (Storage & Compute)
Twilio
Remote – US
Remote – US
Full Time
3 hours ago
Data Engineer, Personalization
Spotify
Stockholm
Stockholm
Full Time
4 hours ago
Other jobs you may like
New York, United States, New York, New York, United States