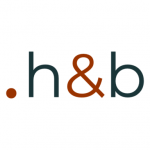 Job Detail
Job ID 44783

Offered Salary 0

Career Level Internship

Experience Less Than 1 Year

Gender All

Qualifications Diploma

Language Requirement English

Region Asia Pacific

Remote No

Relocation No
Job Description
COMPANY DESCRIPTION/公司描述
.hopkins&billion is an international Consulting Firm helping international clients develop their companies via strategic Advisory Services incorporating a strong emphasis on Executive Search and other critical HR-Services. We aim for deep strategic partnerships with our clients and derive combined long-term solutions focusing on the whole Client-Vertical. We understand our mission is to create and unleash the value hidden in organizations via Financial Advisory/Capital Services, Executive Search, Specialist Recruiting, Strategic Market Consulting as well as Executive & Leadership Coaching. Within our China Desk we combine the above for a tailored and whole advisory solution for our US, European and Asian customer base with China as focal point.
We emphasize the exchange between Europe, Asia and the Americas and have built up strong partnerships and client/candidate networks within these areas.
Our Practice Groups are specialized and individually focus on different industries, assignment types, salary scales and locations respectively.
In order to provide our partners with an individual and fully integrated field of service .hopkins&billion is active in following fields of expertise:
Search (Executive Search & Specialist Selection)
Advisory Services
Consulting Services
Coaching
For further information, please visit hopkinsbillion.com.
TASKS/主要职能
Conduct fundamental research of selected companies and industries.
Creating official client documentation such as target lists, candidate screening reports, and company organization charts.
Intensive Market Screenings/Market Analyses.
Preparation of documents for clients.
Identifying and approaching candidates for specific roles.
Performing detailed telephonic interviews with candidates.
Analysing and assessing candidates' qualifications in order to determine the best candidates for our consultants to meet.
Evaluation of both soft and hard skills of the approached candidate. Capacity to motivate the candidate.
Help in driving, planning and organizing strategic projects. Project manager on international recruitment projects.
Market feedback on studied sectors.
Support consultants regarding their communication with the candidates and the clients.
EDUCATION/教育
University degree (ongoing studies also welcome)
COMPETENCE/任职资格
Previous  intern/work experience highly preferred but not crucial.
Fluent English and/or Chinese (both are ideal); other languages are a plus
Teamwork skills as well as the ability to work independently
Flexibility and the ability to adapt to change
Hands-on "Can-do" attitude
Impeccable organization and time management skills
Positive attitude
Please send your English Resume
We will personally contact candidates who meet our qualifications.
Other jobs you may like
Beijing, China, Chaoyang District, Beijing, People's Republic of China