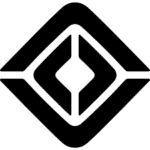 Job Detail
Job ID 42048

Career Level Internship

Gender All

Qualifications certificate

Language Requirement

Region North America

Other Classifications startup

Special Programs y-combinator

Remote No
Job Description
Rivian is on a mission to keep the world adventurous forever. This goes for the emissions-free Electric Adventure Vehicles we build, and the curious, courageous souls we seek to attract. 
As a company, we constantly challenge what's possible, never simply accepting what has always been done. We reframe old problems, seek new solutions and operate comfortably in areas that are unknown. Our backgrounds are diverse, but our team shares a love of the outdoors and a desire to protect it for future generations. 
Internship Term: Summer 2022
Rivian internships are experiences optimized for student candidates. To be eligible, you must be an undergraduate or graduate student in an accredited program during the internship term with an expected graduation date of December 2022 or May/June 2023.
If you are not pursuing a degree, please see our full time positions at Rivian.com/careers
Note that if your university has specific requirements for internship programs, it is your responsibility to fulfill those requirements.
 
Responsibilities
Work on perception tasks for ADAS applications; working on deep neural network training, transformer, attention model, etc.
Analyze tradeoffs on various performance metrics like accuracy, latency/throughput, power, and cost.
Qualifications
Currently pursuing MS or Ph.D. in Computer Science with a focus on Machine Learning and Computer Vision
Good understanding of algorithms for Computer Vision applications, Deep Learning, Artificial Intelligence, Big Data, or related fields.
Strong mathematical background and capability to analyze results.
Good understanding of computer science fundamentals
Excellent PyTorch, Python programming skills
#LI-SA5
Equal Opportunity
Rivian is an equal opportunity employer and complies with all applicable federal, state, and local fair employment practices laws. All qualified applicants will receive consideration for employment without regard to race, color, religion, national origin, ancestry, sex, sexual orientation, gender, gender expression, gender identity, genetic information or characteristics, physical or mental disability, marital/domestic partner status, age, military/veteran status, medical condition, or any other characteristic protected by law.
Rivian is committed to ensuring that our hiring process is accessible for persons with disabilities. If you have a disability or limitation, such as those covered by the Americans with Disabilities Act, that requires accommodations to assist you in the search and application process, please email us at accessibility@rivian.com.
Privacy
We take your privacy seriously. For details please see our Candidate Privacy Notice.
 
Please note that we are currently not accepting applications from third party application services.
Share:Click to share on LinkedIn (Opens in new window)Click to share on Twitter (Opens in new window)
Related Jobs
Showing 1 – 4 of 775 jobs
Senior Data Engineer AI
Relativity
Remote United States
Remote United States
Full Time
3 weeks ago
Lead Data Scientist Analytics
Relativity
Chicago
Chicago
Full Time
1 month ago
Senior Data Scientist- Trace
Relativity
Remote United States
Remote United States
Full Time
2 months ago
Manager, Software Engineering AI
Relativity
Chicago
Chicago
Full Time
2 months ago
Other jobs you may like
California, United States, Palo Alto, California, United States