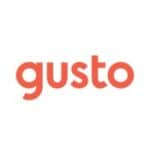 Job Detail
Job ID 42064

Career Level Mid-Senior

Gender All

Qualifications certificate

Language Requirement

Region North America

Other Classifications startup

Special Programs y-combinator

Remote Yes
Job Description
Gusto is looking for a strong distributed systems software engineer to join our Data Platform team.
About Gusto
Gusto is a modern, online people platform that helps small businesses take care of their teams. On top of full-service payroll, Gusto offers health insurance, 401(k)s, expert HR, and team management tools. Today, Gusto offices in Denver, San Francisco, and New York serve more than 200,000 businesses nationwide.
About the Role
We build highly reliable, scalable, near real time, analytical and unstructured data infrastructure to serve our users. We aspire to lead the industry standard in building a world class data infrastructure as Gusto becomes a complete people platform to bring joy to work.
We are looking for distributed systems engineers to help evolve and innovate our infrastructure.
Some of what you will be working on are:
Reliable Transport Engine †' We are building a world class streaming architecture using Apache Kafka. We would like our products to communicate with each other in a scalable, secure way
Self Serve Processing Platform †' To shorten the time to insight, we are building a platform to allow real time access to our streaming data. We expect members of different teams such as our data analysts, growth teams, to have all they need in order to process event and app data in realtime
The Data Platform role is a software development role with knowledge of data architectures and the delivery of data in a reliable way.  The ideal candidate is passionate about developing software, working with data, and understanding the needs of end users.
Here's what you'll do day-to-day:
Be an owner as you architect, build, and refine our data infrastructure technologies that enable other teams to work with data.
Build high performance streaming pipelines to handle our clickstream and app produced data
Take full ownership of the solutions you build. This means analyzing requirements, building them, monitoring them in production, and troubleshooting problems that arise.
Work as part of a team. We value team players who share their knowledge and like collaborating with others.
Here's what we're looking for:
5+ years of industry experience
Experience working on stream processing systems in production using technologies similar to Apache Kafka, Flink, Spark, Druid etc
You have built meaningful solutions in a cloud computing environment like AWS, GCP etc
Solid experience with SQL
Ability to turn requirements into production ready solutions with minimal guidance
Our cash compensation amount for this role is targeted at $110,000-$185,000/yr in Denver & most remote locations, and $140,000-$235,000/yr for San Francisco. Final offer amounts are determined by multiple factors including candidate experience and expertise and may vary from the amounts listed above.
Our customers come from all walks of life and so do we. We hire great people from a wide variety of backgrounds, not just because it's the right thing to do, but because it makes our company stronger. If you share our values and our enthusiasm for small businesses, you will find a home at Gusto. 
Gusto is proud to be an equal opportunity employer. We do not discriminate in hiring or any employment decision based on race, color, religion, national origin, age, sex (including pregnancy, childbirth, or related medical conditions), marital status, ancestry, physical or mental disability, genetic information, veteran status, gender identity or expression, sexual orientation, or other applicable legally protected characteristic. Gusto considers qualified applicants with criminal histories, consistent with applicable federal, state and local law. Gusto is also committed to providing reasonable accommodations for qualified individuals with disabilities and disabled veterans in our job application procedures. If you need assistance or an accommodation due to a disability, you may contact us at accommodations@gusto.com.
#LI-Remote
Share:Click to share on LinkedIn (Opens in new window)Click to share on Twitter (Opens in new window)
Related Jobs
Showing 1 – 4 of 244 jobs
Data Engineer (Remote)
Pliancy
Palo Alto, United States
Palo Alto, United States
Full Time
4 weeks ago
Software Engineer, Data Platform (Storage & Compute)
Twilio
Remote – US
Remote – US
Full Time
2 hours ago
Software Engineer, Data Platform (Storage & Compute)
Twilio
Remote – US
Remote – US
Full Time
3 hours ago
Data Engineer, Personalization
Spotify
Stockholm
Stockholm
Full Time
4 hours ago
Other jobs you may like