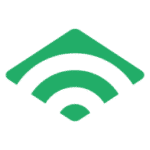 Job Detail
Job ID 42066

Career Level Director

Gender All

Qualifications certificate

Language Requirement

Other Classifications startup

Special Programs y-combinator

Remote Yes
Job Description
At Klaviyo we value the unique backgrounds, experiences and perspectives each Klaviyo (we call ourselves Klaviyos) brings to our workplace each and every day. We believe everyone deserves a fair shot at success and appreciate the experiences each person brings beyond the traditional job requirements. If you're a close but not exact match with the description, we hope you'll still consider applying.
About the team: 
Klaviyo's UX Design Team is made up of Product Designers, Researchers, Content Strategists, and Design Systems specialists. We are a collaborative group and take a human-centered approach to everything that we do. 
We are proud of our data and our goal is to harness that wealth of numbers and present them to our customers in a way that is actionable, intuitive, and accessible.
You will be working globally with a team currently based across the US from the East to West Coasts.
About the role:
We are looking for a Director of Design to support our intelligence pillar. This pillar provides flexible tools for our customers to leverage data to understand their marketing, target their customers, and gain support in deciding what to do next considering best practices. You will work together with your product partners in data science, UX research, engineering, content design, and other disciplines to define the strategy, operations, and communications that guide the team to build great products addressing real user needs.
The Director of Design is a catalyst for innovation, creativity, and convergence. This role requires a passion for working with data and creating products informed by machine learning. You will lead and grow a team of product designers and work with multiple product groups that are tasked with helping customers utilize their own data and predict growth. Key parts of this role will be coordinating effectively with other product groups in other pillars to make sure the learnings and frameworks developed within the Intelligence pillar are pervasive and scalable across the Klaviyo app.
How you'll have an impact:
You will provide tools that leverage Klaviyo data so customers can better target their users, understand performance, and gain insight into what to start, stop or continue doing to optimize results.
You will provide predictions and personalized suggestions that enable our customers to make more data-driven marketing decisions. 
You will build and manage a talented, diverse and inclusive team of product designers and leaders that consistently deliver on projects and are well-balanced across a range of design skill sets.
Foster highly collaborative working relationships between the design team and members of product, engineering, and data science teams to deliver a seamless, unified experience to our customers.
Both give and receive meaningful feedback focusing on empathy, curiosity and investment in growth.
What you'll need: 
10+ years experience in designing and building user-facing digital products at scale.
5+ years of leadership experience with direct reports under your guidance and leadership, including hiring and developing senior managers and individual contributors.
You have extensive experience working with big data and creating products informed by machine learning outputs.
You have experience with data visualization and have a passion for telling stories through data.
You're a hands-on leader with the ability to take ownership and work collaboratively in leading multiple work streams and design initiatives.
A portfolio that demonstrates a relentless focus on the user, a keen eye for detail, your leadership approach, and an understanding of how to measure success from a business and customer perspective.
Get to Know Klaviyo
Klaviyo is a world-leading marketing automation platform dedicated to accelerating revenue and customer connection for online businesses. Klaviyo makes it easy to store, access, analyze and use transactional and behavioral data to power highly-targeted customer and prospect communications. The company's hybrid customer-data and marketing-platform model allows companies to grow by fostering direct relationships with customers, without giving up their valuable data to popular big-tech ad platforms. Over 265,000 innovative companies like Unilever, Custom Ink, Living Proof and Huckberry sell more with Klaviyo. Learn more at www.klaviyo.com.
Klaviyo is committed to diversity and to a policy of equal employment opportunity and non-discrimination. We do not discriminate on the basis of race, color, religion, national origin, age, sex, marital status, ancestry, physical or mental disability, veteran status, gender identity, sexual orientation or any other characteristic protected by applicable law.
Share:Click to share on LinkedIn (Opens in new window)Click to share on Twitter (Opens in new window)
Related Jobs
Showing 1 – 4 of 775 jobs
Senior Data Engineer AI
Relativity
Remote United States
Remote United States
Full Time
3 weeks ago
Lead Data Scientist Analytics
Relativity
Chicago
Chicago
Full Time
1 month ago
Senior Data Scientist- Trace
Relativity
Remote United States
Remote United States
Full Time
2 months ago
Manager, Software Engineering AI
Relativity
Chicago
Chicago
Full Time
2 months ago
Other jobs you may like