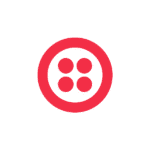 Job Detail
Job ID 22971

Offered Salary Negotiable

Career Level director

Experience 5-years

Gender All

Qualifications Bachelor Degree, Master Degree, MBA

Language Requirement English

Region north-america

Other Classifications Startup, SaaS, Tech, Non-Tech

Remote Yes
Job Description
Because you belong at Twilio
The Who, What, Where and Why
Twilio is growing rapidly and seeking a Director to be a leader on Twilio's Finance team. This high-visibility role gives you a platform to drive investment intensity and growth for the Company's tech stack. As the Director of FP&A – Data and Growth Platform, you will work directly with the Senior Director of FP&A and Product GMs to drive critical financial operating rhythms for Data & Growth Platform business unit, such as: quarterly business reviews, long range planning, annual planning, day-to-day budget management, and ad hoc product finance analysis. 
In this role, you will lead a high-performing team of FP&A professionals seeking to improve and run horizontal financial processes that enable decision-making for business optimization across our different product lines. In addition to instilling financial operating rigor for the R&D organization, you will lead high-impact financial initiatives such as BU P&L creation, investment frameworks and other cross-functional projects that require finance expertise. Finally, you will own the management of the consolidated R&D budget, working directly with the CPO on future staffing and investment strategies.
Your ability to build a deep business partnership with the product leaders, to clearly communicate the current state of the business and to influence product and engineering strategy while taking into account Twilio's financial objectives will determine your success.
Who?
Twilio is looking for an experienced leader who has:
8+ years of relevant analytical and management experience in Tech / SaaS Product Finance, FP&A or technology investing (VC/PE/fund).
Extensive experience working with SaaS / PaaS infrastructure; understanding of cloud-based architecture solutions
Fluent understanding of Product P&L dynamics, unit economics, and common SaaS / PaaS metrics along with budget management
Exceptional communication skills; ability to summarize complex data and experience with presenting to C-level and Senior Leadership in a manner that induces decision-making
Demonstrated ability to work cross-functionally and in a matrix environment
Strong influencing skills and ability to drive action
Exceptional analytical skills and clear thinking; the ability to synthesize financial insights into relevant actionable items by building scalable processes 
Experience navigating operational complexity across multiple product lines/engineering teams. Strong ability to achieve outcomes and reach deadlines even when there are numerous other "priorities".
What?
Director of FP&A – Data and Growth Platform you will:
EMPOWER OTHERS: Work with other R&D Finance Leaders to standardize reporting processes across BUs and instill rigor in financial operating rhythms such as quarterly business reviews, long range planning, annual planning, and other critical op mechs
DRAW THE OWL: Be responsible driving investment frameworks used to evaluate product and technical infrastructure investment levels as well as return measurements (ROI)
BE AN OWNER: In partnership with Finance and Product leadership, you will own budget setting and management for the consolidated R&D organization, including standard financial reporting and analytics 
BE BOLD: Be the critical financial voice in cross-functional projects that impact the R&D organization; you will leverage your influencing skills to drive action and accountability
NO SHENANIGANS: Report and communicate variances from planned/forecasted results to the Leadership Team
WRITE IT DOWN: Work with the Sr Director of FP&A and product GMs to build relevant repeatable reporting and produce strategic narratives that communicate the state of the business and key business strategies to the C-suite team
BE AN OWNER: Be required to have and share your independent opinions (which are backed by insightful analysis) around key strategic decisions
Why?
Twilio is a complex, high-growth, quickly evolving business. The R&D Finance Team is critical to provide visibility on individual product performance and to drive investment intensity and growth across the portfolio. The Director of FP&A – Data and Growth Platform is a critical role that will further enable the Senior Leadership and C-level to make educated strategy and investment decisions. We need a leader who is passionate about financial processes and eager to expose important trends that will help shape Twilio's future direction.
Where?
This position will be located in our beautiful office at 375 Beale Street in San Francisco. You will enjoy our incredible perks: catered meals, snacks, game room, ergonomic desks, massages, Wednesday Night dinners, monthly All Hands and more. What you will also get to experience is a company that believes in small teams for maximum impact; that strives to balance work and home life, that understands that this is a marathon, not a sprint; that continuously and purposefully builds an inclusive culture where everyone is able to do and be the best version of themselves. We seek people who naturally demonstrate our values, who are challenged by problems, empower others to thrive, people who can draw the owl and not be beholden to one playbook.
About us:
Millions of developers around the world have used Twilio to unlock the magic of communications to improve any human experience. Twilio has democratized communications channels like voice, text, chat, video and email by virtualizing the world's communications infrastructure through APIs that are simple enough for any developer to use, yet robust enough to power the world's most demanding applications. By making communications a part of every software developer's toolkit, Twilio is enabling innovators across every industry — from emerging leaders to the world's largest organizations — to reinvent how companies engage with their customers.
In accordance with applicable law, the following represents Twilio's reasonable estimate of the range of possible compensation for this role if hired in Colorado. Please note that this information is provided for those hired in Colorado only, and this role is open to candidates outside of Colorado as well. 
Salary:
Denver/Boulder Metro:
Salary Range: $146,240 – $201,080
Rest of Colorado:
Salary Range: $137,100 – $188,512
Non Sales: Additionally, this role is eligible to participate in Twilio's equity plan.
An overview of Twilio's benefits offered is listed below:
Twilio is committed to delivering a comprehensive benefits program that provides support needed for you and your loved ones. It's likely that you don't think about benefits every day; however, they are an important component of your total compensation, and we want you to understand the options available to you so that you can make the most of your benefit dollars.  At the time of this posting, this role is eligible to participate in the following benefits, which Twilio reserves the right to modify at any time for any reason in accordance with applicable law:
Healthcare Insurance and Leave
Prescription Drug
Dental
Vision 
Flexible Spending and Health Savings Accounts
Leave programs for all of life's moments: maternity, parental/bonding, as well medical leave to care for yourself or a loved one
Financial Benefits
Short and Long Term Disability Insurance
Life and Accidental Death & Dismemberment Insurance
401(k) Retirement Savings Plan with a match
Reimbursement Programs & Stipends
$65 per month work-from-home stipend
Up to $50 per month for wellness expenses and activities
Up to $30 per month to use towards books/eBooks
Other jobs you may like
North Carolina, United States, Winston-Salem, NC