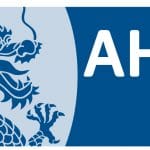 Job Detail
Job ID 39884

Offered Salary 0

Experience 7 Years

Gender All

Qualifications Bachelor Degree

Language Requirement Chinese (mandarin)GermanEnglish

Region Asia Pacific

Remote No
Job Description
About Company:
German Industry & Commerce Greater China is the service branch of the German Chamber Network in China. We are governed by the Board of Directors of German Industry and Commerce Greater China.

Under the umbrella of German Industry and Commerce Mainland China and via the global brand DEinternational, the GIC branches offer companies uniformly consistent and extensive services throughout the China region – with the high level of quality guaranteed by the German Chamber Network. For SMEs in particular this translates to customer focus, market expertise as well as transparency and usefulness of the worldwide network of German Chambers.

About this job:

Drive and develop business opportunities and maintain a good relationship with target government/authorities.
Pro-actively identify cooperation opportunities with target government department/authorities and transfer cooperation lead to business project
Make resource/budget plans and ensure a good financial result of the projects
Actively involve or lead projects in the field of government cooperation, which includes but is not limited to preparation of bidding material, close communication and coordination with stakeholders, project supervision and management, project closing and report preparation, etc.
Monitor project executions and ensure customers' satisfaction with the project delivery
Attend meetings and other relevant activities organized by government/authorities on demand.
Organize and receive the government visit with the management team.
Other tasks assigned by supervisor

Requirement:

Bachelor's degree or above, major in business, economic, public relationship, foreign affairs, or relevant field preferred
At least 7 years of work experience with exposure in government affairs
Good knowledge in business and government environment in South and Southwest China
Deep understanding of government organizations and working processes
Good business acumen with solid business development and customer engagement experience
Be flexible and adaptable with an innovative mindset
Good time management and problem-solving skills under both normal and urgent occasions, with the ability to multi-tasks in a dynamic working environment
A strong team player with good interpersonal skills, self-initiated and results-oriented
Can work under pressure and accept frequent domestic travels
Fluent in English communication, German is a plus

Native Language:
Chinese
Working Experience:
above 5 years
How to apply:
In case of interest, please send your CV in English or German and your salary expectation to career@china.ahk.de.

We look forward to your application!
Other jobs you may like