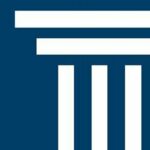 Job Detail
Job ID 41956

Career Level Director

Gender All

Qualifications certificate

Language Requirement

Region North America

Other Classifications startup

Special Programs y-combinator

Remote No
Job Description
FTI's Information Governance, Privacy & Security (IGP&S) team is made up of industry-leading technology, risk management, and legal experts who work to solve our client's most complex information risk issues.
Our view is that data privacy is not only a regulatory compliance issue, but rather a wide-ranging strategic business issue. As such, we are rapidly enhancing our data privacy capabilities and looking for a strategically minded data privacy Director to make an impact from day one.
Our mission is to design, build, run and support our client's data privacy risk & compliance capabilities. As Data Privacy Director, you will work as part of a team of problem solvers with extensive consulting and privacy experience, helping our clients solve their business issues from strategy to execution.
What You'll Do
Manage/oversee implementation of data privacy compliance processes, risk management and control implementation efforts and execution of privacy maturity and risk assessments and resources to ensure deadlines, client needs, and budgets are met within scope.
Manage creation/editing of final client deliverables.
Support data breach response planning and playbook development.
Manage/oversee risk management and control implementation efforts.
Manage/oversee drafting policies, standards, and other data privacy guidance documents.
How You'll Grow
Support and contribute to the development and delivery of team training.
Support and lead go-to-market activities.
Build and cultivate client relationships.
Develop coaching and mentoring relationship with junior team.
Work collaboratively with internal team members and external client stakeholders to deliver high-quality work product.
Gain a deep understanding of global data privacy regulations (GDPR, HPAA, CCPA, etc.).
Qualifications & Experience
Bachelor's degree from accredited university.
5+ years of experience in data privacy.
Credentials in the privacy or security domain (e.g. CIPP, CIPT, CIPM, CISSP).
Strong understanding of global data privacy risk management and regulatory compliance.
This role requires travel to clients and FTI offices.
COVID Vaccine required*
Preferred Skills
Strong proficiency in windows and related software, such as Microsoft Power Point.
Outstanding client service in demanding, deadline-driven situations.
Ability to think clearly under pressure.
Understands enterprise risk management framework and its alignment with business strategy.
Knowledge of privacy enabling technology and broader enterprise IT frameworks.
Ability to analyze and assess data privacy control capabilities and provide remediation recommendations.
Knowledge and understanding of the Information Governance Reference Model.
Juris Doctorate or other relevant Master's Degree is a plus.
Project management and organization skills.
Leadership and collaboration abilities.
Excellent written and verbal communication skills.
Individuals seeking an exemption from this requirement for medical or religious reasons should complete a request for accommodation form by contacting recruitingsupport@fticonsulting.com.
Our Benefits
Apart from the well-structured career path and excellent team environment, our employees enjoy a variety of perks and benefits. Our benefits include, but are not limited to:
Competitive salary and bonus plans
Generous paid holidays, time off and parental leave
Full package of benefits plans
Company matched 401K
Annual paid volunteer hours
Corporate matching for charitable donations
Potential for flexible working arrangements
Free snacks and drinks
Upscale offices close to public transportation
Pet insurance
Share:Click to share on LinkedIn (Opens in new window)Click to share on Twitter (Opens in new window)
Related Jobs
Showing 1 – 4 of 62 jobs
Director, Data Privacy | Technology
FTI Consulting
Chicago, Illinois
Chicago, Illinois
Full Time
1 week ago
Lawyer Data Protection and Commercial Transactions (remote)
Relativity
Liverpool
Liverpool
Full Time
3 weeks ago
Lawyer Data Protection and Commercial Transactions (remote)
Relativity
London
London
Full Time
3 weeks ago
Lawyer Data Protection and Commercial Transactions (remote)
Relativity
Manchester
Manchester
Full Time
3 weeks ago
Other jobs you may like
England, United Kingdom, London, England, United Kingdom