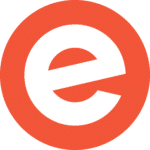 Job Detail
Job ID 22930

Offered Salary Negotiable

Career Level director

Experience 5-years

Gender All

Qualifications Bachelor Degree, Master Degree, MBA

Language Requirement English

Region north-america

Other Classifications Startup, SaaS, Tech, Non-Tech

Remote No
Job Description
THE CHALLENGE
Eventbrite is a people-first organization. Our goal of building the global platform for live experience relies on the foundation of top talent and strong company culture. As the Director of Global PR at Eventbrite, you will be responsible for developing and implementing a strategic external media relations program that tells a compelling business story and helps build brand awareness in the market, amongst both event creators and consumers. You will craft consistent messaging, build regular programming and create engaging initiatives to help amplify Eventbrite's mission: Bringing the world together through live experiences. This leader will manage and oversee a global PR team in EMEA and North America, working closely with external agencies and our creator, data, marketing, and product teams. This role is highly cross-functional, and the relationships you build with your colleagues will help set you up for success.  This role reports to the Chief Communications Officer.  
THE TEAM
Our small, but mighty, Global Communications team is charged with bringing Eventbrite into people's hearts, minds, and conversations. We are storytellers, press partners and evangelists who take a creative approach towards all forms of communications – from external media relations and speaking opportunities, to engaging global employee communication.
Public Relations
As Director of Global PR you will lead the charge on setting the global PR strategy, collaborating closely with the broader communications team, and data, marketing and product teams. You will lead the team on securing press stories that align with Eventbrite's mission, values and strategic priorities, and broaden public awareness of Eventbrite.
 
YOU WILL
 
Build relationships with Eventbrite leaders to identify interesting stories, provide strategic communications counsel, and identify priority spokespeople and their respective roles in supporting our corporate narrative
Maintain a close working partnership with Eventbrite's global comms leaders to stay coordinated on plans, messaging, outreach strategies and shared results 
Apply a data-driven approach to tell unique, rich and insightful stories for the business and its creators; think creatively on how to leverage marketing initiatives, content and programs to secure ongoing media coverage 
Strengthen relationships with key consumer, local, tech and trade press to highlight Eventbrite's initiatives and competitive advantage, and the stories of its creator community
Lead the team in identifying and developing press stories that align with our company mission and values, and broaden the public awareness of Eventbrite
Find opportunities to communicate our story by leveraging data, creator stories, product announcements, industry trends, speaking opportunities, go-to-market marketing campaigns, creative activations, speaking engagements, awards, etc.
Lead and mentor our growing PR team through both tactical program execution and career development; help with goal-setting, career pathing, and identifying opportunities for training and development
Manage external PR agency and implement scalable processes to drive and measure results
 
THE SKILL SET
 
Strong leader with experience helping teams succeed while working in a fast-paced and growing cross-functional environment
Background managing and scaling large global press campaigns, initiatives and comms teams
Well-connected with a media contact network across top-tier consumer, tech and business outlets
Proven track record in successfully placing stories with solid brand positioning in a wide range of outlets
Ability to work under tight deadlines, manage multiple projects at a time, and deliver quality work under pressure, with grace and composure
Collaborative – we're a close group in the "Briteland" and this role must work cross-functionally 
Exceptional communications skills — both written and verbal
Think creatively and collaboratively on how to best engage media and drive resultsBe flexible, adapt to change quickly, and be a positive change agent for others
Deliver solid measured results
Experience and comfort working with executives
You have tenacity, are proactive, solution-driven, and are always on the lookout for the next opportunity to spread the Eventbrite story
Balance of strategic vision with tactical execution — you see the larger picture, but can also dig into the details to help the team get things done
Flexible in your approach and attitude — someone who can pivot and acclimate quickly, all with a positive approach, does well at Eventbrite
You are self-motivated and understand the art and science of PR
Bachelor's degree required
10+ years of communications experience
 
BONUS POINTS
 
A combination of in-house and agency experience is a major plus
Experience working in a startup environment, as well as larger, pre- and post-IPO companies
 
WHAT WE OFFER
At Eventbrite, we strive to support our Britelings and their loved ones through different stages of life with robust and attractive benefits, financial and physical wellness options, and great perks.
In addition to offering a competitive salary and company stock, we have other great benefits available. In the Briteland, you'll find great medical plans, fertility and adoption benefits, wellness reimbursement, generous parental leave, on-site services, and much more.
We care about your mental health and wellbeing
Our employees enjoy free coaching sessions with Modern Health. We also offer free therapy sessions with a psychologist. You'll also have access to private medical insurance for you and your family, that includes dental care. And if you like sports, we have our wellness program to pay for your gym expenses.
Ongoing training and career development is an important part of our culture
We offer unlimited access to courses in Udemy, language exchange programs, internal training, Briteling talks, workshops and weekly sessions with our CEO
Work-life balance is extremely important to us
Our employees can choose what works best for them: work in one of our offices, be fully remote or the best of both worlds! We believe in a flexible working environment to allow Britelings to perform at their best ensuring a healthy work-life balance. We have recently implemented Britebreak Fridays: all Britelings turn off their computers and take the first Friday of every month off to focus on their wellbeing.
We are currently working on becoming compliant with the new regulations in Colorado. Until we are able to do so, this role cannot be performed in Colorado
ABOUT EVENTBRITE
Eventbrite is a global self-service ticketing and experience technology platform that serves a community of nearly one million event creators in over 180 countries. Since inception, Eventbrite has been at the center of the experience economy, transforming the way people organize and attend events. The Eventbrite platform provides an intuitive, secure, and reliable service that enables creators to plan and execute their live and online events, whether it's an annual culinary festival attracting thousands of foodies, a professional webinar, a weekly yoga workshop or a youth dance class. With over 300 million tickets distributed to more than 4 million experiences in 2019, Eventbrite is where people all over the world discover new things to do or new ways to do more of what they love.
IS THIS ROLE NOT AN EXACT FIT?
Sign up to keep in touch and we'll let you know when we have new positions on our team.
Eventbrite is a proud equal opportunity/affirmative action employer supporting workforce diversity.  We do not discriminate based upon race, ethnicity, ancestry, citizenship status, religion, color, national origin, sex (including pregnancy, childbirth, or related medical conditions), marital status, registered domestic partner status, caregiver status, sexual orientation, gender, gender identity, gender expression, transgender status, sexual stereotypes, age, genetic information, military or veteran status, mental or physical disability, political affiliation, status as a victim of domestic violence, assault or stalking, or other applicable legally protected characteristics.
 Applicant Privacy Notice
Eventbrite believes that vaccines are one of the most powerful tools to fight COVID-19 and save lives. It aligns to our mission to bring the world back together through live experiences. Proof of completed COVID-19 vaccination will be required for all US applicants and employees to enter any Eventbrite office and/or interact in a physical setting with Eventbrite employees. Eventbrite will consider exceptions to this policy for medical or religious reasons on an individualized basis. 
Other jobs you may like
Beijing, China, Beijing, People's Republic of China