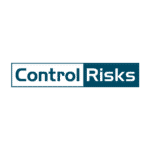 Job Detail
Job ID 41975

Career Level Mid-Senior

Gender All

Qualifications certificate

Language Requirement

Region Europe

Other Classifications startup

Special Programs y-combinator

Remote No
Job Description
Role Purpose
Control Risks is looking for a Digital Business Analyst whose focus will be on working closely with our internal business customers to gather their business and technology requirements, convert them to user stories or other requirement definition artefacts and ensure a solution architect is engaged and consulted in ensuring the technical feasibility of delivering those requirements.
This role will be a part of a collaborative agile development team, working closely with the team to ensure the backlog is maintained and managed to ensure a consistent pipeline of work.
This role will work globally, across the Control Risks product and service lines in ensuring the business needs are met through digital delivery.
Tasks and Responsibilities
Responsibilities include, but are not limited to:
Ensure that high level and detailed requirements for each project are captured from business stakeholders in a variety of suitable formats
Ensure user stories are created based on the requirements in the agreed format and system
Ensure that product backlogs are created and refined on an on-going basis as market and customer requirements change
Ensure that the backlogs of user stories and product defects are ordered, managed and prioritised so that the work defined for the team is prioritised and meaningful to the business change
Ensure acceptance criteria is included for each story in the product backlog
Guide the business to prioritise based on multiple inputs and competing priorities
Work closely with the development team to commit backlog items to sprint deliverables (negotiate what gets put in each iteration)
Work with the development teams to address questions/concerns during sprints, speaking for the business when necessary and acting as an extra layer of validation that we have delivered all success criteria and met expectations
Oversee UAT with the business stakeholders until sign off
Support the overall delivery of business requirements for Digital projects and initiatives
Identify any inter-dependencies with other projects and liaise with other BA's/teams to ensure those are managed appropriately.
Establish excellent relations with the business stakeholders
Member of the Agile Scrum team who serves as the Product Owner and is responsible for business requirements
Requirements
Essential:
Demonstrable experience in a business analysis role in a digital project delivery team
Understanding of standard software development life cycle
Understanding of standard development team roles and their responsibilities in an agile environment
Understanding of scrum framework and agile methodologies
Excellent communication, consulting and organisational skills;
Able to build and maintain strong working relationships and credibility with peers within IT and across the business community
Proven analytics and problem-solving skills
Excellent team player approach
High standards of integrity
Self-starter, pro-active and able to take the initiative and manage own time
Can do attitude as well as delivery/results driven
Useful to have:
Prior experience as a Project or Programme Manager for digital projects
Proven experience of managing IT/digital projects
Worked in a similar role focusing on digital systems and applications
Knowledge of API Gateways
Knowledge of Microsoft Azure technology stack
Working knowledge of TFS, Azure Devops or JIRA
For internal candidates only Career Framework Level Band E. Internal application closing date 19 November 2021.
Benefits
Control Risks offers a competitively positioned compensation and benefits package that is transparent and summarised in the full job offer.
We operate a discretionary global bonus scheme that incentivises, and rewards individuals based on company and individual performance.
Control Risks supports hybrid working arrangements, wherever possible, that emphasise the value of in-person time together in the office and with our clients while continuing to support flexible and remote working.
As an equal opportunities employer, we encourage suitably qualified applicants from a wide range of backgrounds to apply and join us and are fully committed to equal treatment, free from discrimination, of all candidates throughout our recruitment process.
Apply for this job
Share:Click to share on LinkedIn (Opens in new window)Click to share on Twitter (Opens in new window)
Related Jobs
Showing 1 – 4 of 84 jobs
Commercial Business Analyst
Nuix
Sydney
Sydney
Full Time
2 days ago
Principal Business Intelligence, North America
Control Risks
New York, United States
New York, United States
Full Time
2 weeks ago
BI Engineer
Control Risks
San Francisco, United States
San Francisco, United States
Full Time
2 weeks ago
Strategic Business Analyst
Control Risks
San Francisco, United States
San Francisco, United States
Full Time
2 months ago
Other jobs you may like