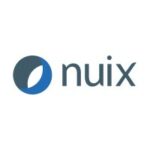 Job Detail
Job ID 41977

Career Level Mid-Senior

Gender All

Qualifications certificate

Language Requirement

Region North America

Other Classifications startup

Special Programs y-combinator

Remote No
Job Description
Nuix creates innovative software that empowers organizations to simply and quickly find the truth from any data in a digital world. We are a passionate and talented team, delighting our customers with software that transforms data into actionable intelligence. 
At Nuix, we hire the best people from around the world and empower them to do what they do best. We pride ourselves on our ongoing innovation, dedicated customer service and cutting-edge solutions that make a real difference to our customers and the world in which we live.
We collaborate to provide innovative solutions for more than 1,800 customers in over 72 countries. Our customers include many of the world's top financial institutions, corporations and government departments, all major global regulatory agencies, leading security and law enforcement agencies, and all tier-one advisory firms and litigation support vendors.
This position, which is unique to Nuix, is responsible for working as part of a team to train the company's natural language processing (NLP) engine to interpret, classify and categorize digital text. While it may sound technical in nature, this exciting new role requires no formal technical training. The core skills require center on a strong knowledge of, and fluency with, language, an ability to browse/search the web, and strong organizational skills.
Requirements:
Fluency in non-US English (UK, AUS) (other languages a plus)
Comfortability with web interfaces and search engines
Familiarity with target language countries (UK/Australia) and culture, e.g. traditions, groups, and unique qualities that would be reflected in the language
Motivated self-starter able to work well independently
Responsibilities:
Gather training material for NLP models.
Build, edit, and validate new language models.
Provide product feedback for UI/UX changes.
Report bugs or other issues with the product.
Work with the English dictioneer team to produce best equivalents of English models.
Skills:
Experience using computers, the Internet and web interfaces
Document collection, curation, organization
Ability to search the web
Ability to research subject online
Nuix is on an incredible journey of transformation, aligning our strengths with our ambitions to pursue greater opportunities. To find out more about who we are and what we are doing, please visit our web page.
https://www.nuix.com/
As we expand our global team and extend our skills and expertise, we are unified as one Nuix team guided by our shared values.
Nuix Vision
Finding Truth in a Digital World.
Nuix Mission Statement
Nuix creates innovative software that empowers organizations to simply and quickly find the truth from any data in a digital world. We are a passionate and talented team, delighting our customers with software that transforms data into actionable intelligence.
Nuix Values
Customers €" Focus, Deliver, Delight Innovation €" Unleash Collective GeniusTeamwork Stronger togetherPeople €" Respect, Encourage, Reward Integrity Authentic and AccountablePassion Committed to the Mission
We believe in these principles and seek to weave them into the fabric of our daily work at Nuix. In doing so, we co-create a dynamic and purposeful company culture that we can be proud of and want to belong to.
** Nuix is an Equal Opportunity Employer
Share:Click to share on LinkedIn (Opens in new window)Click to share on Twitter (Opens in new window)
Related Jobs
Showing 1 – 4 of 774 jobs
Senior Data Engineer AI
Relativity
Remote United States
Remote United States
Full Time
3 weeks ago
Lead Data Scientist Analytics
Relativity
Chicago
Chicago
Full Time
1 month ago
Senior Data Scientist- Trace
Relativity
Remote United States
Remote United States
Full Time
2 months ago
Manager, Software Engineering AI
Relativity
Chicago
Chicago
Full Time
2 months ago
Other jobs you may like