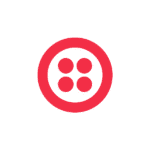 Job Detail
Job ID 42019

Career Level Mid-Senior

Gender All

Qualifications certificate

Language Requirement

Region Asia-Pacific

Other Classifications startup

Special Programs y-combinator

Remote No
Job Description
See yourself at Twilio
Join the team as our next DevOPS Engineer 4 
Who we are & why we're hiring
Twilio powers real-time business communications and data solutions that help companies and developers worldwide build better applications and customer experiences.
 
Although we're headquartered in San Francisco, we're on a journey to becoming a globally antiracist company that supports diversity, equity & inclusion wherever we do business. We employ thousands of Twilions worldwide, and we're looking for more builders, creators, and visionaries to help fuel our growth momentum.
About the job
This position is needed to build and operate database services for our mail pipeline. We do this by leveraging technologies like MySQL, Chef, HAProxy, etc. We are looking to grow the team to help support and scale existing offerings and create new offerings through tooling and automation. 
 
Our team manages the database lifecycle for some very large databases that are essential for Twilio mail pipeline.We are looking for a talented and passionate individual to help manage our world-class SaaS email delivery infrastructure. You will be part of a team that ensures the reliability and performance of a large and diverse data storage stack. You will directly engage with development teams to provide data-relevant advice and feedback, and serve as an information conduit back to other Ops team members. Additionally, you will continually improve the velocity of our deployment pipeline through automation and monitoring of data storage systems.  
Responsibilities
In this role, you'll:
EMPOWER OTHERS: Develop tools to deploy, configure, and operate relational databases in a large-scale environment
WEAR THE CUSTOMER'S  SHOES: Help resolve technical issues/blockers as a Sr. DevOPS engineer on the team
BE AN OWNER: Perform thorough and thoughtful code reviews to help maintain high standard of code quality
BE AN OWNER: Identify key system metrics and ensure adequate monitoring coverage for new and existing data storage services
EMPOWER OTHERS: Work with teams across the company to troubleshoot/determine resolution for complex issues
DRAW THE OWL: Be creative, take your own initiative and solve some of our most challenging problems
EMPOWER OTHERS: Promote a DevOps culture that is driving massively scalable, highly reliable, resilient services in a fast growing customer and engineering focused company.
Qualifications 
Not all applicants will have skills that match a job description exactly. Twilio values diverse experiences in other industries, and we encourage everyone who meets the required qualifications to apply. While having €œdesired€ qualifications make for a strong candidate, we encourage applicants with alternative experiences to also apply. If your career is just starting or hasn't followed a traditional path, don't let that stop you from considering Twilio. We are always looking for people who will bring something new to the table!
 
Required:
8+ years of experience in your craft with demonstrated skill progression
Proficiency in MySQL administration
Experience managing large sized relational and non-relational data stores in on-prem infrastructure as well as public cloud(i.e. AWS, GCP, etc).
Ability to  design complicated components and large scale systems.
Proficiency with one of the languages we use daily(Bash, Python, Go, Ruby)
Familiarity with Chef or similar automation tools
Familiarity with Kubernetes or similar orchestration platforms
Listen, present, and question effectively
A tenacious learner, curious and constantly pushing the boundary of what is possible
A highly effective collaborator and leader, you work with your team and help drive team towards common goals
Self Driven; take complete ownership of your tasks and champion efforts to get your tasks to completion
Degree in Computer Science or similar experience
  
Desired:
Experience with Dockers and/or Kubernetes
Experience with Go
 
Location 
This role will be located in our Bengaluru, India office.
 
Hiring Manager : Tejas Gohil
Recruiter : Nickil HS
Share:Click to share on LinkedIn (Opens in new window)Click to share on Twitter (Opens in new window)
Related Jobs
Showing 1 – 4 of 57 jobs
MSSQL Database Developer
Nuix
New York, New York
New York, New York
Full Time
3 weeks ago
MSSQL Database Developer
Nuix
Herndon, Virginia
Herndon, Virginia
Full Time
3 weeks ago
MSSQL Database Developer
Nuix
Chicago, Illinois
Chicago, Illinois
Full Time
3 weeks ago
Lead Software Engineer SQL PaaS
Relativity
Remote United States
Remote United States
Full Time
1 month ago
Other jobs you may like
Beijing, China, Beijing, People's Republic of China