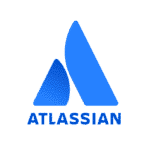 Job Detail
Job ID 42031

Career Level Mid-Senior

Gender All

Qualifications certificate

Language Requirement

Region North America

Other Classifications startup

Special Programs y-combinator

Remote No
Job Description
Atlassian can hire people in any country where we have a legal entity, assuming candidates have eligible working rights and a sufficient timezone overlap with their team. As our offices re-open, Atlassians can choose to work remotely or return to an office, unless it's necessary for the role to be performed in the office. Interviews and onboarding are conducted virtually, a part of being a distributed-first company.
Does the challenge of scaling a fast-growing company by powering it with data, reporting, and analytics excite you? Using your business instincts and creativity, you will support a market-leading product with nuanced analysis, actionable insights, and strong recommendations.
We're growing quickly, so you'll need to help define, implement, and scale the systems and processes for sustainable growth across the marketing and sales organizations. If you love finding patterns amidst chaos, making quick decisions, and aren't afraid of being wrong, this could be a great fit!
We're looking for an analyst with outstanding technical and leadership skills to provide insights on our enterprise-focused go to market efforts across marketing and sales.
 
In this role you'll get to:
 
Create analytical insights from our customer and marketing data to drive more effective go-to-market strategy. Example topics include segmentation, lead prioritization, customer lifecycle strategy, and more.
Lead work cross functionally with teams like Sales Operations, Marketing and IT to design metrics and manage performance of a unique go to market model that blends B2B sales best practices with B2C and self-serve.
Join a high performing team of analysts and play an active role in team collaboration and culture.
Partner with go to market leadership across marketing and sales to bring data to the forefront of business decisions.
 
On the first day, we'll expect you to have:
 
2-4 years of experience in analytics, data science, or other quantitative field
Advanced proficiency in SQL
A strong intuition for crafting raw data and analysis into well-written and persuasive content
Experience in B2B marketing or sales analytics and experience working with a field sales team
Ability to balance priorities while maintaining the highest standard of work and attention to detail
Experience collaborating with senior management and translating insights into decisions and actions
Comfort operating in ambiguous, fast-changing environments
Proficiency in at least one analytics & visualization tool such as Tableau, Looker, Mode, Plotly, etc.
Willingness to learn and adapt to new technologies and methods as needed
 
It's great, but not required, if you have:
 
Experience working in a global environment with remote teams
Experience with scripting and analysis languages (Python, R)
Experience with Git
Experience with providing analytics support for multi-channel campaigns
Experience with statistics and probability in a business setting
 
The Marketing Analytics team has spent many years blazing new trails to enable Atlassian's most important growth decisions. We are constantly growing, learning, and trying to do things differently. We connect the dots from highly sophisticated data and analytics to how our go-to-market teams can impact our growth trajectory with that knowledge. We are thorough and dedicated to an agile methodology that enables timely decisions, while still ensuring quality work. We also know all too well the importance of validating assumptions in our data, and we use various types of testing to prove those assumptions. For us, it is all about enabling Atlassian to grow by delivering data in the right way, at the right time, to partners across the company.
#LI-AW1
More about our benefits
Whether you work in an office or a distributed team, Atlassian is highly collaborative and yes, fun! To support you at work (and play) we offer some fantastic perks: ample time off to relax and recharge, flexible working options, five paid volunteer days a year for your favourite cause, an annual allowance to support your learning & growth, unique ShipIt days, a company paid trip after five years and lots more.
More about Atlassian
Creating software that empowers everyone from small startups to the who's who of tech is why we're here. We build tools like Jira, Confluence, Bitbucket, and Trello to help teams across the world become more nimble, creative, and aligned€"collaboration is the heart of every product we dream of at Atlassian. From Amsterdam and Austin, to Sydney and San Francisco, we're looking for people who want to write the future and who believe that we can accomplish so much more together than apart. At Atlassian, we're committed to an environment where everyone has the autonomy and freedom to thrive, as well as the support of like-minded colleagues who are motivated by a common goal to: Unleash the potential of every team.
Additional Information
We believe that the unique contributions of all Atlassians is the driver of our success. To make sure that our products and culture continue to incorporate everyone's perspectives and experience we never discriminate on the basis of race, religion, national origin, gender identity or expression, sexual orientation, age, or marital, veteran, or disability status.
All your information will be kept confidential according to EEO guidelines.
If your experience looks a little different from what we've identified and you think you can rock the role, we'd love to learn more about you.
Learn more about Atlassian's culture, interviewing flow, and hiring process by checking out our Candidate Resource Hub.
Pursuant to the San Francisco Fair Chance Ordinance, we will consider for employment qualified applicants with arrest and conviction records.
Share:Click to share on LinkedIn (Opens in new window)Click to share on Twitter (Opens in new window)
Related Jobs
Showing 1 – 4 of 775 jobs
Senior Data Engineer AI
Relativity
Remote United States
Remote United States
Full Time
3 weeks ago
Lead Data Scientist Analytics
Relativity
Chicago
Chicago
Full Time
1 month ago
Senior Data Scientist- Trace
Relativity
Remote United States
Remote United States
Full Time
2 months ago
Manager, Software Engineering AI
Relativity
Chicago
Chicago
Full Time
2 months ago
Other jobs you may like
Shanghai, China, Shanghai, People's Republic of China