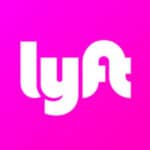 Job Detail
Job ID 42027

Career Level Internship

Gender All

Qualifications certificate

Language Requirement

Region North America

Other Classifications startup

Special Programs y-combinator

Remote No
Job Description
At Lyft, our mission is to improve people's lives with the world's best transportation. To do this, we start with our own community by creating an open, inclusive, and diverse organization.
Our drivers and passengers entrust Lyft with their personal information and travel details to get where they are going and expect us to keep that data safe. Lyft's Privacy team is comprised of engineers and analysts dedicated to ensuring appropriate data protections are applied at all times. We conduct privacy risk assessments, consult with organizational stakeholders, maintain Lyft's privacy program, develop privacy policies, and advise on all matters related to privacy.
As a member of the Privacy team you will help ensure that privacy is built into our products by design. Every day, you'll have the chance to meet and work with stakeholders across the company working on exciting new projects, help de-risk their product development, assist with Privacy Impact Assessments, work with the Security team to ensure both privacy and security are built into products, and work collaboratively with teams across Lyft's business units.
Responsibilities:
Assist in the development of privacy policies and guidelines for Lyft
Contribute to Privacy Impact Assessments of internal and external partners during the development or adoption of new technologies, systems, or programs
Assist with various privacy-related projects, working as a liaison between teams
Contribute to the maintenance of compliance and regulatory frameworks
Identify trends in privacy and regulatory requirements and compliance enforcement, working as an advocate for the necessary changes in data privacy program
Assist in the identification of data use violations by Lyft's products and services, working proactively to drive resolution
Explore, understand and analyze system designs, internal code base, and flow of data 
Experience:
Currently pursuing a degree in Privacy, Data Science, Information Systems, Information Technology, Mathematics, Computer Science, or a related field, with at least one additional term of school to complete after the end of this internship
Available during Summer 2022 for an internship
Basic understanding of engineering design
High technical aptitude, with a general understanding of coding fundamentals 
Interest/Background in policy, security, compliance, law, and government
Basic understanding of data flow, familiarity with API a plus!
Excellent communication skills
Passion for policy surrounding data privacy 
Ability to thrive in a startup environment
Experience with real-time technology problems
Contributions to open source projects
Experience working with databases
Experience solving real-time technology problems
Commitment to constant improvement and growth
Aligns with Lyft's Core values:  Make it Happen, Uplift Others, and Be Yourself
Bonus Points:
Familiarity with software development life cycle, data systems (RDS/Hive/Presto) and large scale data flows
Contributions to the privacy community (bug bounty programs, public research, blogging, presentations)
Any IAPP privacy certifications a plus!                                                                                                                  
Apparent interest in technology, including building websites, contributing to open source initiatives, working in the university computer lab as an IT person, robotics competition, teaching kids to code, programming statistical analysis scripts for a medical study, participating in cybersecurity events, etc.
Benefits:
Great medical, dental, and vision insurance options
Mental health benefits
In addition to holidays, interns receive 1 day paid time off and 3 days sick time off
401(k) plan to help save for your future
Pre-tax commuter benefits
Lyft Pink Lyft team members get an exclusive opportunity to test new benefits of our Ridership Program
Lyft is an equal opportunity/affirmative action employer committed to an inclusive and diverse workplace. All qualified applicants will receive consideration for employment  without regards to race, color, religion, sex, sexual orientation, gender identity, national origin, disability status, protected veteran status or any other basis prohibited by law. We also consider qualified applicants with criminal histories consistent with applicable federal, state and local law.
Until further notice, Lyft employees working in the United States in any capacity (on a daily or hybrid schedule or as a visitor) are required to provide proof of full vaccination against COVID-19. Employees are considered fully vaccinated two weeks after completion of the entire recommended series of vaccination (usually one or two doses) with a vaccine authorized to prevent COVID-19 by the federal Food and Drug Administration (FDA), including by way of an emergency use authorization. Lyft will maintain records associated with your vaccination history in a way that is compliant with all relevant Federal, state and local laws. Exceptions to this requirement are employees who require religious or medical exemption as approved through Lyft's accommodations process.
Share:Click to share on LinkedIn (Opens in new window)Click to share on Twitter (Opens in new window)
Related Jobs
Showing 1 – 4 of 62 jobs
Director, Data Privacy | Technology
FTI Consulting
Chicago, Illinois
Chicago, Illinois
Full Time
1 week ago
Lawyer Data Protection and Commercial Transactions (remote)
Relativity
Liverpool
Liverpool
Full Time
3 weeks ago
Lawyer Data Protection and Commercial Transactions (remote)
Relativity
London
London
Full Time
3 weeks ago
Lawyer Data Protection and Commercial Transactions (remote)
Relativity
Manchester
Manchester
Full Time
3 weeks ago
Other jobs you may like
California, United States, Palo Alto, California, United States