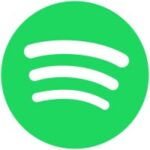 Job Detail
Job ID 41989

Career Level Mid-Senior

Gender All

Qualifications certificate

Language Requirement

Region Europe

Other Classifications startup

Special Programs y-combinator

Remote No
Job Description
The Personalization team makes deciding what to play next easier and more enjoyable for every listener. From Daily Mix to Discover Weekly, we're behind some of Spotify's most-loved features. We built them by understanding the world of music and podcasts better than anyone else. Join us and you'll keep millions of users listening by making great recommendations to each and every one of them. We ask that our team members be physically located in Central European time or Eastern Standard/Daylight time zones for the purposes of our collaboration hours.
The Spotify Search team is looking for a seasoned Data Engineer who is passionate about data and metrics to focus on building structured, high-quality data solutions focused on metrics, test evaluation, human curation and building signals for others in the company. Search has unique datasets with explicit query input from our end users. In collaboration with a team of Data Scientists, User Researches and ML engineers you will use this data to help inform and guide decision making and strategy for Search as well as for partners across the business. The solutions built will be used to evolve our products bringing better experiences to Spotify users and the global artist community alike. We are processing petabytes of data using tools such as BigQuery, Dataflow and Pub/Sub. When needed, we also develop our own data tooling such as Scio, a Scala API for Apache Beam. Furthermore we use Google's Machine Learning stack with Tensorflow and Kubeflow at the heart of our ML systems. We take full responsibility for Spotify search platform, which serves 356 million users in 178 markets. You will join a cross-functional team focused on user research, metrics, and insights. Together we try to find new ways to create a great Spotify experience for all our users at all times.Above all, your work will impact the way the world experiences audio. Our organization strives to make every user session amazing through personalization and discovery.
 
What You'll Do
 
Develop the technical strategy and roadmap for our Search Insights team. Evangelizing to the product teams, operators, and broader organisation.
Explore new ways of producing, processing, and analysing data in order to gain insights into both our users and our product features.
Work with state-of-the-art data processing frameworks, technologies, and platforms.
Understand the high level architecture of the organization and influence how teams implement logging/instrumentation for their features to capture high quality data.
Help drive optimization, testing and tooling to improve data quality.
Be a technical leader within the team you work with and within Spotify in general.
Facilitate and drive collaboration with engineers, data analysts, data scientists, product managers and other partners to explore and tackle exciting user-centric data problems.
Share knowledge, promote standard methodologies, making your team the best version of itself through mentorship and constructive accountability.
Architect, design, develop, deploy and operate services and systems that serve millions of users
Build, automate, maintain, scale, and monitor user-facing systems using standard methodologies, with reliability and scalability in mind
You'll initiate, influence and drive technical projects across teams within Spotify
Facilitate collaboration between teams to solve interesting and challenging problems
Support existing and upcoming search features by building platform tools to load data into various search indexing systems
 
Who You Are
 
You are passionate about data and focus on building structured, high-quality data solutions.
You have experience building and maintaining highly scalable ETL and/or streaming pipelines for data-powered applications and ML systems.
You have experience doing extensive data modelling for Databases and wide datasets.
You are proficient in Java and/or Scala, and one scripting language like Python.
You possess a deep understanding of system design, data structures, and algorithms and know how to apply them to craft pragmatic solutions.
You understand how to translate product and business goals into tech.
You understand the value of collaboration between/within teams.
You are comfortable with asynchronous communication, being able to work independently while always sharing context with your team members.
 
Where You'll Be
 
We are a distributed workforce enabling our band members to find a work mode that is best for them!
Where in the world? For this role, it can be within the EMEA region in which we have a work location and is within working hours. 
Working hours? We operate within the Central European and GMT time zones for collaboration and ask that all be located that time zone. 
Prefer an office to work from home instead? Not a problem! We have plenty of options for your working preferences. Find more information about our Work From Anywhere  options here.
 
 
Spotify is an equal opportunity employer. You are welcome at Spotify for who you are, no matter where you come from, what you look like, or what's playing in your headphones. Our platform is for everyone, and so is our workplace. The more voices we have represented and amplified in our business, the more we will all thrive, contribute, and be forward-thinking! So bring us your personal experience, your perspectives, and your background. It's in our differences that we will find the power to keep revolutionizing the way the world listens.
Spotify transformed music listening forever when we launched in 2008. Our mission is to unlock the potential of human creativity by giving a million creative artists the opportunity to live off their art and billions of fans the chance to enjoy and be passionate about these creators. Everything we do is driven by our love for music and podcasting. Today, we are the world's most popular audio streaming subscription service with a community of more than 381 million users.
Global COVID and Vaccination Disclosure
Spotify is committed to safety and well-being of our employees, vendors and clients. We are following regional guidelines mandating vaccination and testing requirements, including those requiring vaccinations and testing for in-person roles and event attendance. For the US, we have mandated that all employees and contractors be fully vaccinated in order to work in our offices and externally with any third-parties. For all other locations, we strongly encourage our employees to get vaccinated and also follow local COVID and safety protocols.
Share:Click to share on LinkedIn (Opens in new window)Click to share on Twitter (Opens in new window)
Related Jobs
Showing 1 – 4 of 244 jobs
Data Engineer (Remote)
Pliancy
Palo Alto, United States
Palo Alto, United States
Full Time
4 weeks ago
Software Engineer, Data Platform (Storage & Compute)
Twilio
Remote – US
Remote – US
Full Time
2 hours ago
Software Engineer, Data Platform (Storage & Compute)
Twilio
Remote – US
Remote – US
Full Time
3 hours ago
Data Engineer, Personalization
Spotify
Stockholm
Stockholm
Full Time
4 hours ago
Other jobs you may like
New York, United States, New York, New York, United States