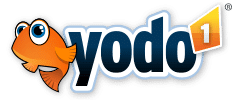 Job Detail
Career Level Associate

Experience 2 Years

Gender All

Qualifications Bachelor Degree

Language Requirement Chinese (mandarin)English
Job Description
Location: FULLY REMOTE
What is Yodo1 and why should I care?
Yodo1 is a global games platform with three main businesses: Publishing, IP Licensing, and our core product, MAS: Managed Ad Services.
We are making it possible for thousands of game developers around the world to turn their passion into livelihood.
Right now, we are hiring a Data Analyst to build an analytical framework that turns data into insight, provides strategic advice, and enables data-driven decision-making.
Opportunities
Joining Yodo1's global team will give you opportunities to learn and grow by:
Working closely with leaders and experts in our monetization, platform products, game publishing, IP licensing, and finance teams and gaining an understanding of key metrics and data sets for these businesses;
Testing your data-mining models and analytical approaches with rich data sources, covering key aspects of the fast-growing mobile gaming industry;
Playing an active role in designing the data structure, event tracking, ETL & aggregation processes in data warehouses.
Successful candidates will have the chance to lead our data analytics team.
Responsibilities
Proactively data-mining for our mobile game monetization, user acquisition, publishing, and IP licensing projects;
Providing and presenting high-quality reports, data visualizations, and findings on team and management level to empower decision making;
Managing and troubleshooting our data collection system to ensure efficient delivery;
Retaining influence on our Business Intelligence platform, ensuring stability, data accuracy, and integrity, as well as compatibility with our data platform;
Collaborating with multiple business units, learning their data needs, and creating database ETL and data aggregation designs accordingly;
Leading the continuous improvement of our analysis and reporting system and driving the implementation of your data designs by the data engineering team;
Suggesting and acting upon processes that can lead to Automation and Machine Learning.
Requirements 
Proficiency in Databases and SQL, BI, and data visualization tools such as Spotfire, and Tableau is a must; proficiency in Python and ElasticSearch is a plus;
Business English required; Chinese proficiency highly preferred;
Bachelor's Degree or above, with 1 to 5 years of experience as a data analyst or in a data-related role, preferably in gaming, advertising, or financing;
Proven experience of data analysis, knowledge of analytical models and data science is a plus;
Ability to do 2-4 hours of paid overtime on weekends for data operation, once or twice per month;
Communication is must: You'll be working with colleagues and clients in multiple countries and must be able to present your ideas clearly, concisely, and proactively;
Scalable thinking: Yodo1 is on the fast-track to expansion; if you think scalably, you'll advance quickly.
We pay based on qualifications, experience, and fit for the role. Apply now to change the game for game developers.
Required skills
Other jobs you may like
Beijing, China, Chaoyang District