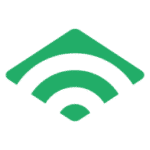 Job Detail
Job ID 23072

Offered Salary Negotiable

Career Level mid--senior

Experience 4-years

Gender All

Qualifications Bachelor Degree, Master Degree, MBA

Language Requirement English

Region Africa, Asia Pacific, Europe, Middle East, North America, South America

Other Classifications Startup, SaaS, Tech, Non-Tech

Remote No
Job Description
Customer Success Managers (CSMs) at Klaviyo are a critical part of our success and the success of our customers. We take the success of our customers incredibly seriously. Our mission is to deliver exceptional assistance to our customers with the highest level of quality in both product knowledge and communication skills, and in the process, consistently meet and exceed customer expectations. We are looking for CSMs who are passionate about partnering with MidMarket and Enterprise brands using Klaviyo to drive revenue and growth. You are passionate about finding creative solutions to unique problems, you thrive in challenging situations and you want to apply these skills to solve for customers using our software.
This is a great opportunity for someone with a passion for customer success, has strong technical skills, and a previous background in email marketing or general strategic marketing solutions. 
How You'll Make a Difference
Be passionate about customer success and establish yourself as the trusted advisor for 40+ MidMarket and High Value Klaviyo customers
Strategically consult with these customers to devise strategies to help increase email revenue for all your customers through the Klaviyo platform
Use creative problem solving to help customers reach their business goals and maximize the value they are getting from Klaviyo
Build strong relationships with customers to drive executive stakeholder alignment on both the customer and Klaviyo side
Communicate thoughtfully to provide answers to questions for both technical and non-technical end users while also supporting a wide range of technologies to reach their goals.
Ensuring customer sentiment is strong, serving as an internal advocate for your customers and leading cross-functional efforts to solve for the customer
Contribute to a positive team environment of collaboration, customer empathy, equality and inclusion.
Who You Are
2+ years of account management experience with a track record for building and nurturing relationships with multiple stakeholders on an account at a time.
Excellent program management skills, you are able to own customer projects from scoping & planning through to implementation and measuring success 
You are a trusted advisor to your customers, able to assist in prioritizing initiatives based on competing priorities and resources. You can effectively push back and challenge customers, and leverage data to reinforce your recommendations
Excellent communication skills via phone, video conference and email.
Curious and eager to learn
You are adaptable to change and working in a fast paced environment
Experience managing customer relationships through Salesforce, Gainsight or similar CRMs and experience using email marketing platforms and E-Commerce platform
At Klaviyo we value the unique backgrounds, experiences and perspectives each Klaviyo (we call ourselves Klaviyos) brings to our workplace each and every day. We believe everyone deserves a fair shot at success and appreciate the experiences each person brings beyond the traditional job requirements. If you're a close but not exact match with the description, we hope you'll still consider applying.
Get to Know Klaviyo
Klaviyo is a world-leading marketing automation platform dedicated to accelerating revenue and customer connection for online businesses. Klaviyo makes it easy to store, access, analyze and use transactional and behavioral data to power highly-targeted customer and prospect communications. The company's hybrid customer-data and marketing-platform model allows companies to grow by fostering direct relationships with customers, without giving up their valuable data to popular big-tech ad platforms. Over 265,000 innovative companies like Unilever, Custom Ink, Living Proof and Huckberry sell more with Klaviyo. Learn more at www.klaviyo.com.
Klaviyo is committed to diversity and to a policy of equal employment opportunity and non-discrimination. We do not discriminate on the basis of race, color, religion, national origin, age, sex, marital status, ancestry, physical or mental disability, veteran status, gender identity, sexual orientation or any other characteristic protected by applicable law.
Other jobs you may like
Beijing, China, Beijing, People's Republic of China