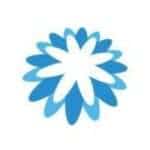 Job Detail
Job ID 23087

Offered Salary

Negotiable

Qualifications

bachelor-degree

Language Requirement English

Other Classifications

Startup, SaaS, Tech, Non-Tech
Job Description
Coupa Software (NASDAQ: COUP), a leader in business spend management (BSM), has been certified as a "Great Place to Work" by the Great Place to Work organization. We deliver "Value as a Service" by helping our customers maximize their spend under management, achieve significant cost savings and drive profitability. Coupa provides a unified, cloud-based spend management platform that connects hundreds of organizations representing the Americas, EMEA, and APAC with millions of suppliers globally. The Coupa platform provides greater visibility into and control over how companies spend money. Customers – small, medium and large – have used the Coupa platform to bring billions of dollars in cumulative spend under management. Learn more at www.coupa.com. Read more on the Coupa Blog or follow @Coupa on Twitter.
Do you want to work for Coupa Software, the world's leading provider of cloud-based spend management solutions? We're a company that had a successful IPO in October 2016 (NASDAQ: COUP) to fuel our innovation and growth. At Coupa, we're building a great company that is laser focused on three core values:
1. Ensure Customer Success – Obsessive and unwavering commitment to making customers successful.
2. Focus On Results – Relentless focus on delivering results through innovation and a bias for action.
3. Strive For Excellence – Commitment to a collaborative environment infused with professionalism, integrity, passion, and accountability.
The Customer Solution Partner (CSP) at Coupa represents the primary point of contact for our sales, partner and solution delivery teams on regional service solutions.  Promoting the Coupa solution from the Implementation point of view.   As such, the CSP undertakes three critical functions:
1. Works with/coaches Coupa Treasury Prospects, Customers and Partners on service solutions, supports and helps close service deals.
2. Analyses profitability of service solution sales and provides recommendations to improve margins
3. Forecasts implementation and add-on service solution sales and service capacity needs
This is a fast-paced environment where the ability to learn new things is endless
 
Responsibilities:
 
Sales Activities
Positions Coupa implementation methodology and services solutions with Prospects, Customers and Partners
Supports the sales teams as required at all stages of a sales cycle, including Proposal Presentations, Deep Dive sessions, SOW negotiation and contracting, and delivery hand over
Supports EMEA/APAC Coupa Treasury CSP's in SOW creation and customer communication
Identifies, qualifies, develops, and closes new and add-on service engagements jointly with product sales and partner organizations
Structures service solution engagements that are either Coupa or partner-led
Profitability Activities
Analyzes and makes recommendations for solution delivery profitability and provides feedback to both delivery teams and services leadership
Forecasting Activities
Develops and regularly maintains their services sales forecasts for leadership
Collects historical services sales data and develops services sales forecasts for both new business implementations and add-on solutions
In addition you will have responsibility for Quality Control Activities
Assesses and provides feedback to Solution Delivery Team on the fitness of existing solution packages to customer needs and supports continuous improvement
Works in compliance with company standards and business guidelines
 
Our Ideal candidate will have:
 
Experience in Treasury Management and Payments is required 
Experience in Treasury Management System "Coupa Treasury" highly welcome
Experience in Treasury management and payments required 
Experience of delivering software implementations
Sold medium to large services engagements.
Relevant experience of selling professional services to prospects and existing customers
Selling consulting projects, solutions or managed services for a financial Software/SaaS firm will be a plus
Communication and negotiation skills are essential
Strong knowledge of tools including SFDC, Excel, OpenAir or similar
 
Our Ideal candidate will be:
 
Structured and rigorous yet able to take risks where necessary & solutions-minded
Excellent at time management, able to handle multiple concurrent work engagements
Possess a strong service orientation and finds challenge in problem-solving complex situations
Curious with the ability and interest to continuously evolve
Credible at all levels and show evidence of building strong relationships internally and with the customer and partners
 
 
When appropriate, Travel will be required within the region on an as needed basis
At Coupa, we have a strong and innovative team dedicated to improving the spend management processes of today's dynamic businesses. It's our people who make it happen, and we strive to attract and retain the best in every discipline.
We take care of our employees every way we can, with competitive compensation packages, as well as restricted stock units, an Employee Stock Purchase Program (ESPP), comprehensive health benefits for employees and their families, retirement and savings plans with employer match, a flexible work environment, no limit vacations for exempt employees, non-exempt employees are on an accrual basis for PTO, catered lunches…And much more!
As part of our dedication to the diversity of our workforce, Coupa is committed to Equal Employment Opportunity without regard for race, ethnicity, gender, protected veteran status, disability, sexual orientation, gender identity or religion.
Please be advised, inquiries or resumes from recruiters will not be accepted.
Other jobs you may like
Leinster, Ireland, Dublin, Leinster, Ireland