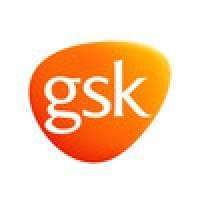 Job Detail
Job ID 45100

Offered Salary 0

Career Level Internship

Experience Fresh

Gender All

Qualifications Bachelor Degree

Language Requirement English

Region Asia Pacific

Remote No

Relocation No
Job Description
GSK is a global biopharma company with a special purpose – to unite science, technology and talent to get ahead of disease together – so we can positively impact the health of billions of people and deliver stronger, more sustainable shareholder returns – as an organisation where people can thrive. Getting ahead means preventing disease as well as treating it, and we aim to impact the health of 2.5 billion people around the world in the next 10 years.
Our success absolutely depends on our people. While getting ahead of disease together is about our ambition for patients and shareholders, it's also about making GSK a place where people can thrive. We want GSK to be a place where people feel inspired, encouraged and challenged to be the best they can be. A place where they can be themselves – feeling welcome, valued and included. Where they can keep growing and look after their wellbeing. So, if you share our ambition, join us at this exciting moment in our journey to get Ahead Together.
Job Purpose:
We are looking for an intern who will partner with our Culture and Communications Lead to manage the transformational programme and culture initiative to meet site priorities and objectives increasing employee engagement and adoption of a new mindset. The intern will also partner with our Lead to drive internal communications within GSK and will collaborate with various stakeholders to produce communication programmes.
Key Activities:
Support events or activities to boost engagement, and amplify viral change behaviour
Support the GSK Vaccines Global Industrial Operations business with engaging communication programmes
Organize and support internal events within GSK
Work closely with the Communications Lead to understand our stakeholders' brief and execute engaging communication plans.
Develop ongoing communication campaigns and assets, including but not limited to slides, articles, and visual/video assets
Produce and write high-quality and engaging stories for internal audiences
Use analytics and tools to advise and inform social media engagement/content plans
Engage with stakeholders within GSK
Learning Outcomes:
Learn about stakeholder management
Understand how internal communications support businesses.
Produce and execute culture communication plans that fully support stakeholders
Behavioral Skills and Competencies:
Has an Inclusion and Diversity as well as Continuous Improvement Mindset
Has strong communication and interpersonal skills
Strong interest for Culture and Communications
Has excellent command of written and verbal English— Able to write clearly with an audience-centric mindset
Can use basic programmes like PowerPoint and Windows Movie Maker to create communication assets. Preferably has skills in Premiere Pro and Adobe Photoshop or is willing to pick it up.
Can analyse data and provide actionable insights
Is creative and resourceful in problem solving
Looks to the external world for constant inspiration and can "bring the outside world in" to GSK
Is a team player who can work with other communicators across the GSK business and stakeholders who are embedded in the business
Has influencing skills
Has a good attitude and willingness to learn
Interested?
Apply Now
Prior to shortlisting, we will be dropping you a call to ask for your personal information and why you want to work for us. We recommend you apply as soon as possible, because we accept ongoing applications and offer positions on a first come, first served basis.
Required skills