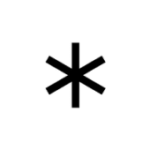 Job Detail
Job ID 42044

Career Level Mid-Senior

Gender All

Qualifications certificate

Language Requirement

Region Europe

Other Classifications startup

Special Programs y-combinator

Remote No
Job Description
At Arrival, our team is creating best-in-class electric vehicles using a radical new method of design and production. We work with some of the world's leading businesses and governments to achieve our goal of redefining mobility and transport ecosystems, transforming how people and goods travel and enhancing urban environments for all communities.
Innovation, rapid development and testing help us to push the boundaries. Our New Method takes our portfolio of patented technologies created in-house, and combines it with assembly in Arrival Microfactories. It's a groundbreaking approach, leading to products with maximum functionality, peak efficiency, and an elevated experience at a much more competitive price than other electric vehicles, and even fossil fuel vehicles.
Our vehicles actively use different sensors to obtain information about the world around them: cameras of various spectral ranges, lidars, radars and GNSS. To combine data from different sensors, it is important for us to know their mutual position and individual parameters, i.e. calibrate. We are starting active testing and real world data collection this is where calibrations come to the fore. The variety of vehicles, sensor configurations, and the tasks they solve require us to create new in-house calibration tools. Now we are looking for a specialist to strengthen this important area.
 
Responsibilities:
 
Development of tools for sensor calibration.
Development of tools for analyzing the quality of calibrations.
Support for existing functionality.
 
Your tasks will be to create tools for:
 
Calibration and validation of internal parameters of sensors.
Finding the relative position of sensors relative to each other (Example: lidar2lidar, camera2lidar, set of cameras with non-overlapping FoV, €¦).
Finding the 6DoF position of each sensor in vehicle coordinates.
Analysis of the quality of calibrations, automatic monitoring of the quality of calibrations during operation.
 
Expertise:
 
Good knowledge of Python/C++.
Basic knowledge in computer vision, used OpenCV or equivalents.
Basic knowledge of algorithms and data structures.
Understanding the principles of operation of sensors, the specifics of their data.
Good mathematical background (linear algebra, statistics and probability theory).
Excellent knowledge in numerical methods and optimization methods.
Nice to have:
 
You have worked with point clouds. You are proficient in PCL or a similar library.
You have used packages for non-linear optimization g2o, Ceres and others.
You are familiar with projective geometry or have experience in rigid body kinematics.
At Arrival we want all of our employees to feel comfortable bringing their passion, creativity and individuality to work. We value all cultures, backgrounds and experiences, as we truly believe that diversity drives innovation. Join our mission to bring better, more sustainable transportation to communities around the world.
Share:Click to share on LinkedIn (Opens in new window)Click to share on Twitter (Opens in new window)
Related Jobs
Showing 1 – 4 of 107 jobs
Deep Learning and Computer Vision Embedded Software Student
Mobileye
Jerusalem, Israel
Jerusalem, Israel
Full Time
3 days ago
Deep Learning and Computer Vision Embedded Software Student
Mobileye
Haifa, Israel
Haifa, Israel
Full Time
3 days ago
Computer Vision Engineer (Sensors calibration)
Arrival
Saint Petersburg Lakhta-Olgino
Saint Petersburg Lakhta-Olgino
Full Time
3 days ago
Senior Applied Scientist Perception
Wayve
London
London
Full Time
1 week ago
Other jobs you may like
California, United States, Palo Alto, California, United States