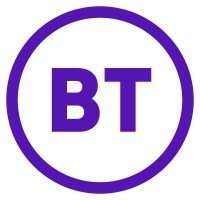 Job Detail
Job ID 17772

Offered Salary 0

Career Level Entry Level

Experience 2-years

Gender All

Qualifications Degree Bachelor

Language Requirement English
Job Description
Role Profile:
If you're looking to kick-start your sales career at a global company, join BT's mission to 'Connect for Good' for our global customers. We're looking for motivated new graduates with an interest in sales and selling technology products to multinational enterprises.
The basis for a strong sales career in telecommunications is a deep understanding of global customers and their digital journeys. As a member of the Sales Development Program at BT, you will spend two years gaining on-the-job experience that builds critical sales capabilities and exposes you to a variety of different customers.
Over the course of two years, you will help global companies connect, collaborate, and stay secure by selling BT's portfolio products to them. Of course, to ensure you have the right skills and capabilities to confidently sell to customers, you'll go through structured learning, training, and professional development sessions to equip you with the skills and knowledge you need.
Interested in sales but also curious about how a large global company operates or how we manage our technology? As part of the Sales Development Program, a portion of your time will be allocated to strategic business projects to help you further develop and understand BT.
Here are some specifics about what you will be doing on a day to day basic within your role:
Core Areas of the Role:
Outbound calling/messaging to drive pipeline.
Identify key contacts, trends, and messaging to be used to support discussions.
Support the end to end account management of customer.
Support any marketing/campaign planning to help develop leads and drive the leads to opportunities within customer base.
Responsible for achieving quarterly and annual targets based on defined set accounts and objectives set by the business.
Defend existing revenues, particularly high margin, and core revenue.
Generate new leads via customer relationships & campaigns.
Ensure customers are managed professionally and proactively while building and expanding relationships with key contacts and influencers through regular, proactive contact.
Provide product information, pricing, quotes, where appropriate and possible, without specialist intervention, providing cheapest route to market and end to end sales journey
Utilize specialist resource on complex opportunities, where needed
Take responsibility for product knowledge and market awareness in order to effectively advise customers
Resolve customer issues and dissatisfaction swiftly, through effective engagement and hand-off with appropriate internal departments to maintain customer satisfaction
Ensure close working relationships with the account virtual team.
If you're excited about changes in the technology field and eager to learn more about sales, apply today for BT's Sales Development Program to kick-start your career.
We're looking for motivated individuals who:
Have graduated with a Bachelor's degree with less than 2 years of professional experience
Graduated with an undergraduate GPA of at least 3.0
Live in or are available to relocate to the Shanghai China
Have an interest in technology and/or telecommunications
Have a desire to begin a career in sales
Have fluent English, Japanese will be a plus
Why join BT? We have:
Opportunities to work on global teams with presence in 180+ companies
Dedicated training and development throughout your program
Insight into what's coming next in technology – and the opportunity for you to learn
Real responsibilities from Day 1 of your program
Full benefits for full time employees
Sponsored by The British Chambers and Commerce
Required skills
Other jobs you may like
Shanghai, China, Shanghai, People's Republic of China